Your biggest day shouldn't be left to chance. Let us handle all the details so you can relax and enjoy!
Founded on the belief that every couple should have a wedding planner, Soirée Wedding Planning is your premier, professional wedding planning company. From the color scheme to the flowers, down to the tiniest accents on each table, a wedding is full of decisions and elements, large and small. Planning and managing all of these details can be incredibly stressful. With an advocate on your side who has the knowledge and experience derived from planning HUNDREDS of weddings, you can enjoy peace of mind that everything is under control. We'll sweat the small stuff, so you can focus on the fun!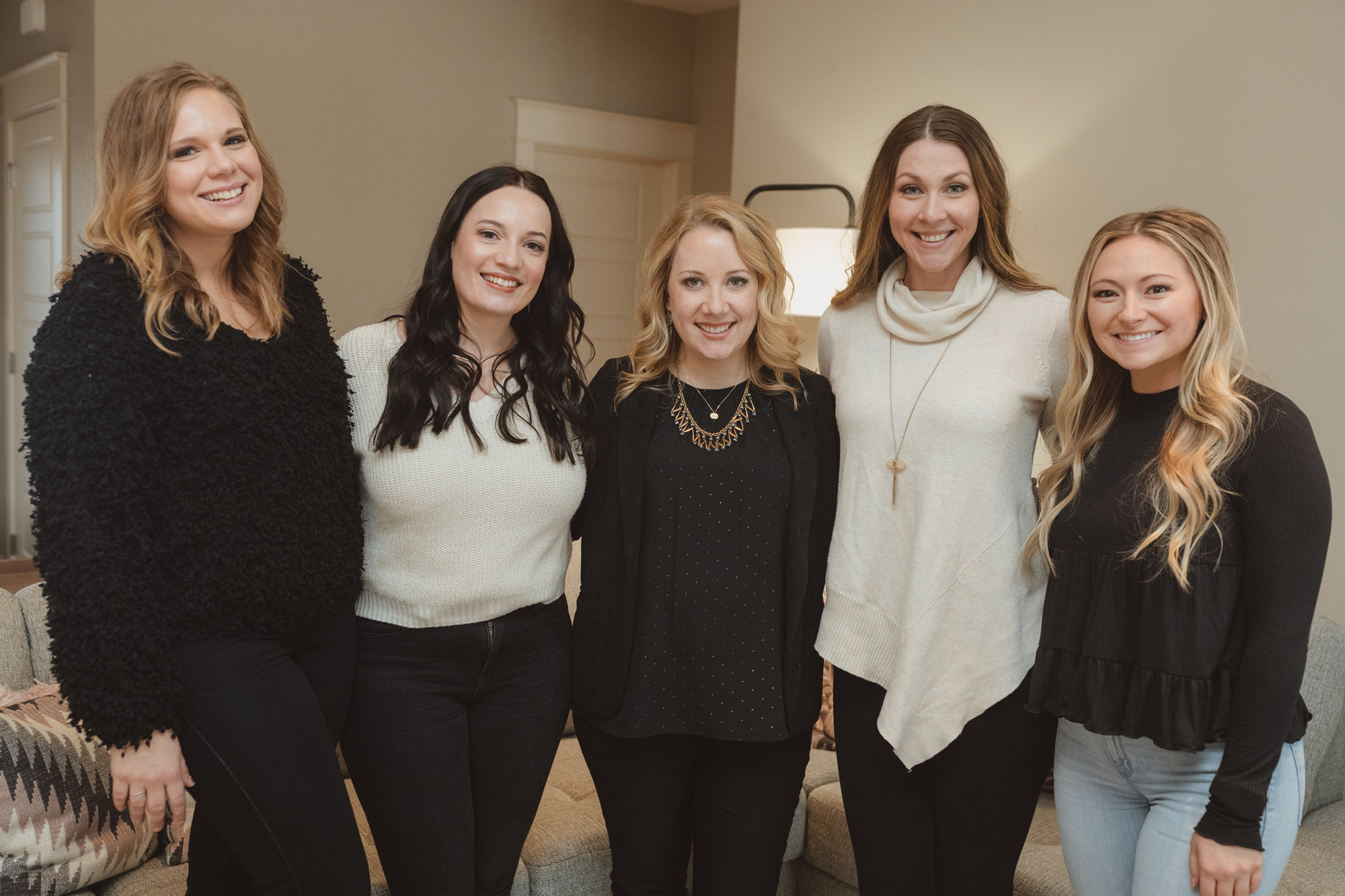 Why Soirée?
Soirée is the top choice for wedding & event planning for all couples in Eastern Iowa. With more than 450 weddings planned over the years, we have proven ourselves as the experts in our field. Every wedding we plan is done with love, care, and great attention to the details to fit your personal style and celebrate the unique love of the couple. Our vibrant enthusiasm and true joy for what we do, combined with our (borderline obsessive) attention to detail, top-notch organizational skills, and discerning eye ensure your event will be a success. Plus, having worked in the industry for years and built up a strong professional network, we have connections with the best vendors in the business. Every step of the planning process, we'll be right with you. From your engagement celebration to the last good-byes at the wedding, we're by your side. We'll take the event you have in your mind and bring it to life by carefully conceptualizing, honing, and executing it to perfection.
Contact us today to start planning the wedding of your dreams!
"Emily is AMAZING! She is the most helpful person and has so much wedding experience that she will put you completely at ease. She is so positive and accommodating with every aspect of wedding planning."
– Jessica & Scott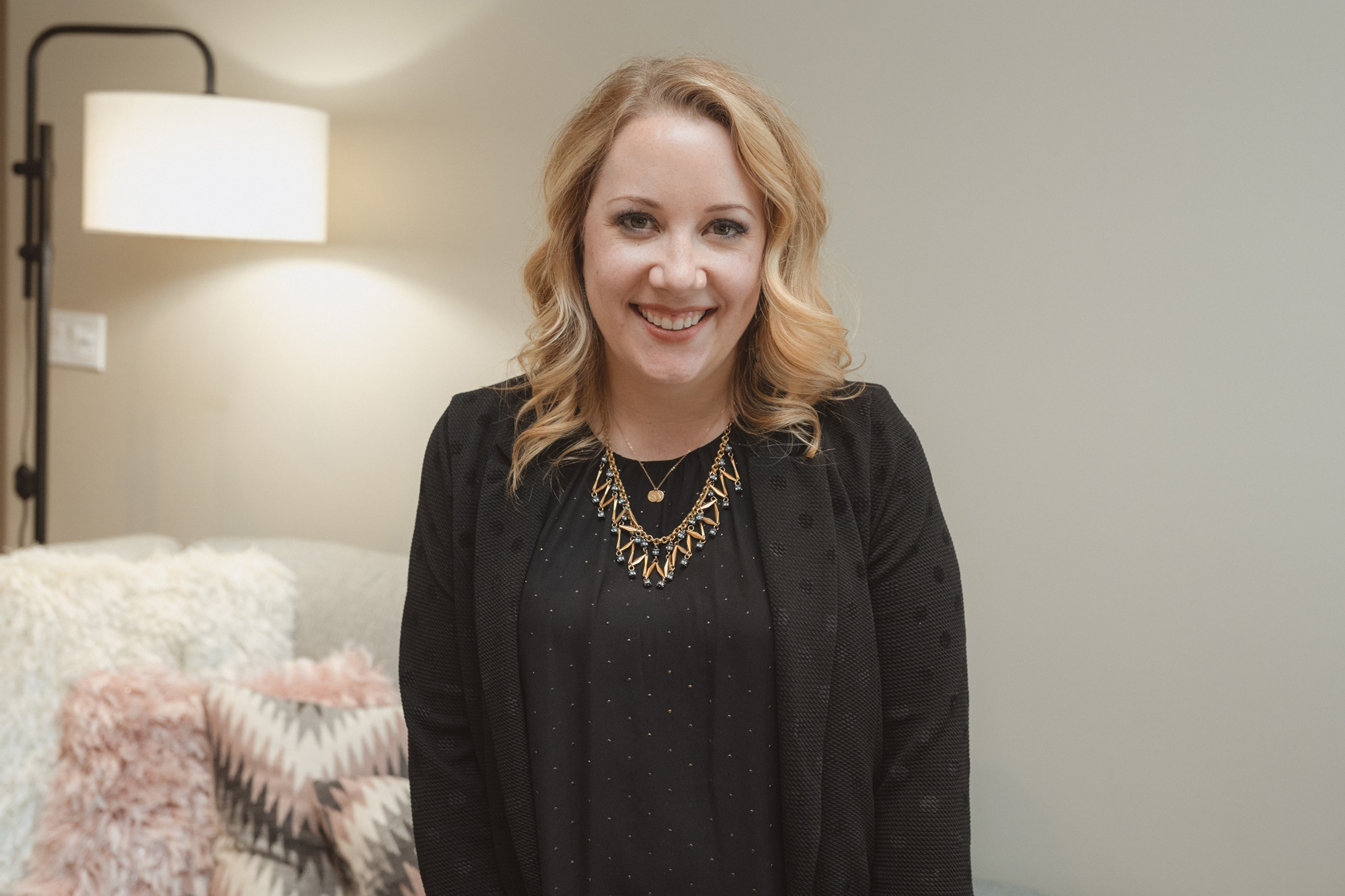 All About Emily
I am the owner of Soirée [swäˈrā]. People often ask me how I decided on the name of the company and it is French for an 'evening party'. I thought it was pretty perfect, don't you?
I have been planning weddings and other events for nearly ten years. In November of 2018, I made the leap to work on my business full-time, and it was the best business decision I have ever made!
I am a Certified Wedding Planner (CWP) with accreditation from the illustrious Wedding Planning Institute.
I love spending time with my friends and my family.  I'm married to a wonderful husband who is a real estate appraiser in Cedar Rapids.  We have two children and an adorable Soft Coated Wheaton Terrier named Westley.
I have seriously insane obsessions with Starbucks, spicy tuna rolls, Friends, Harry Potter, the Bachelor/ette, NPR, and Apple products.
I am a 2016 recipient of the Corridor Business Journal's 'Forty Under 40' award given to leaders making a difference in the area.
I am a graduate of the University of Iowa with a degree called Performing Arts Entrepreneurship. During college, I had internships at the Englert, Riverside Theatre, and Summer of the Arts. The first six years of my professional, post-college career were spent at hotelVetro and the Sheraton (now the Graduate Hotel) in Iowa City as well as the DoubleTree by Hilton in Cedar Rapids. I planned and managed weddings, social events, corporate functions, hotel room blocks, and other conferences throughout my time there.
My calling in life is organization & project management, but my passion is helping people, especially with planning weddings or other events. I seriously love what I do and can't imagine doing anything else!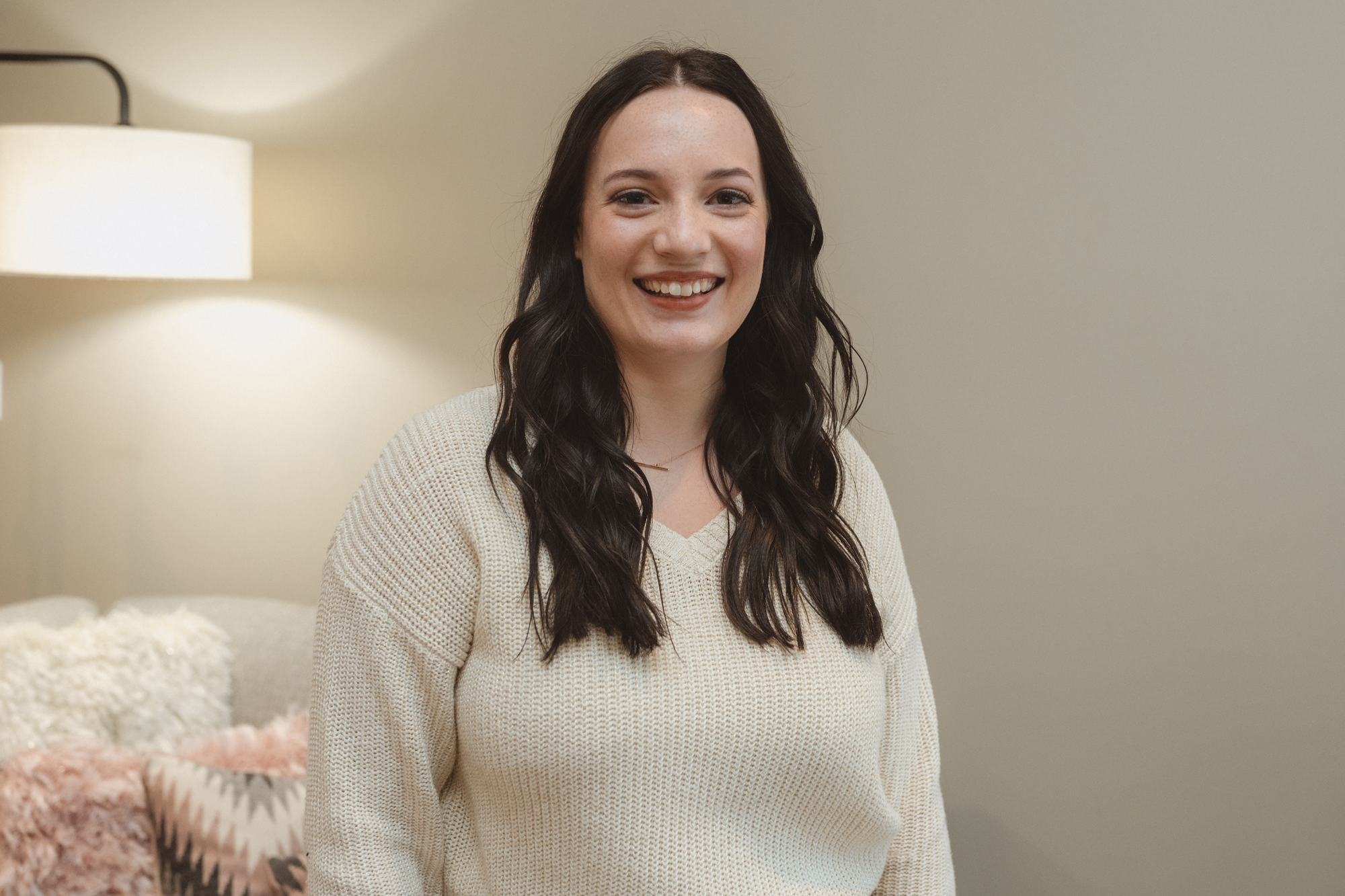 All About Caitlyn
I got my start in weddings and events at a large, full-service event center in Cedar Falls. I worked there as a Banquet Manager and as an Assistant Event Coordinator which gave me great experience working with clients and executing events, large and small. The first wedding I ever did there was for over 450 people in a space that was supposed to seat 400, but somehow we got everyone in and it was a success!
I've never seen one wedding that was the same as another, that's what I love about them! No matter how "similar" someone thinks their vision might be to another, they're never ever the same and each one is unique!
My favorite part of weddings is when the couple sees each other for the first time! Whether they do a first look or wait until the ceremony starts, the look on both of their faces gets me every time! Don't be surprised if you see me getting a little teary at some point during the day!
I graduated from the University of Northern Iowa in 2017 with a degree in Social Work and a minor in Criminology. I worked in the service industry during college as a restaurant hostess and server starting in my Sophomore year. That led me to serve at a local barbecue restaurant, that I LOVED but is now closed… It also introduced me to my other half, Matt, plus got me into my work now! I basically owe it all to my best friend because she convinced me to apply there in the first place, so who knows where I'd be today if I hadn't!
My all-time favorite things are french fries and chocolate, tigers and cows and anything rose gold!
I have two big guilty pleasures! The first is watching Keeping Up with the Kardashians. Their lives are so crazy and I just can't help but watch. The second is still playing Candy Crush. I can't even admit what level I'm on… Don't judge me!
Helping people make their visions of their special events a reality is the best part of this job! I love being able to make people happy by doing what it takes to bring things to life for them. Finding Soirée has shown to be one of the greatest opportunities for me yet and I'm so excited to be here!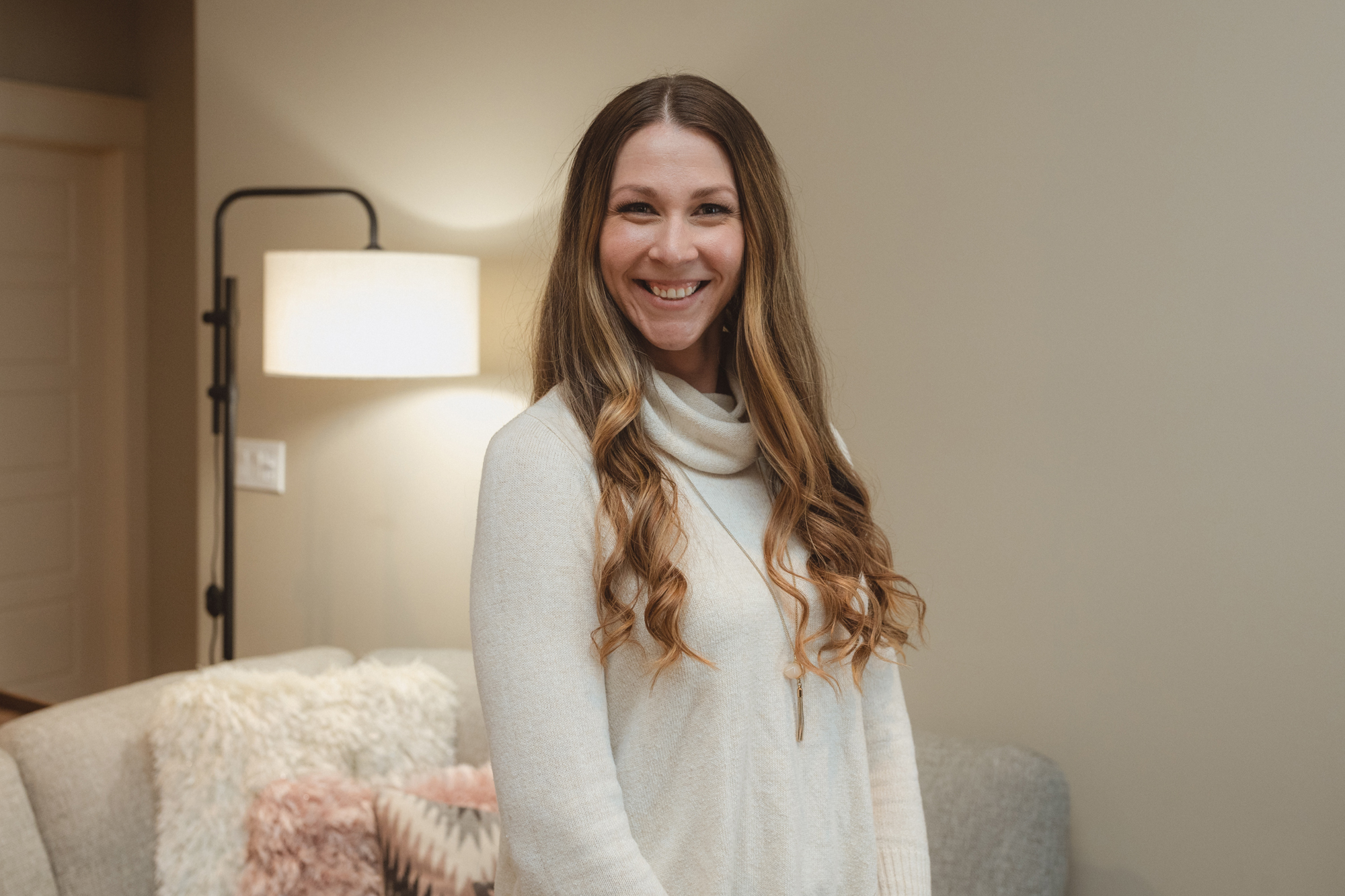 All About Alexis
My favorite part of wedding planning and event planning, in general, is seeing the final product come together. The vision that someone's had for months, years or as far back as they can remember, finally being realized into what their dreams are made of and not having to stress too hard about it in the meantime, is what my dreams are made of. 

I have spent my entire working career in customer service (12 years) and have had the opportunity to plan, set up and execute a variety of events at a variety of restaurants. I am currently the bar manager at Reds Alehouse where, on top of inventory and cocktail creation, I get to put together some fun events for the restaurant and great experiences for our guests.

I have a degree in Elementary Education with a couple of specializations from the University of Iowa with a minor in psychology. 

I have had the amazing privilege to help many, MANY of my close friends organize their weddings! Countless times, I've been the bridesmaid, personal attendant, and so with my events experience – working with Soiree is just a natural fit! 

I also am always the planner for friends' bridal showers, and bachelorette parties as well as baby showers, and lots of birthday parties. I have always enjoyed planning events, and so when any of my friends need help I eagerly jump at the chance!

I spend my mornings creating memories with my little man. My year and a half old son, Walter, definitely keeps me busy these days, but his hugs are the greatest reward. 

I love the outdoors, coffee (like every toddler mom), wine and traveling. I love to hike and do pretty much any activity you can on a lake. One of my big goals is to explore every one of the National Parks.
All About Haley
I got my start in event planning at a very young age. My grandmother was a wedding planner, so I grew up playing coordinator. I'd set the table, arrange the flowers, and number each seat. I even had a playlist created. My childhood fun turned in to a passion for events. I am thankful that I can say that I love my job.
I have been in the event industry for over 10 years. I have been the manager of a comedy club, wine bar, fine dining restaurant, brewery liaison, and an event coordinator for a private lodge. Recently, I was the event catering coordinator for a large restaurant in the Cedar Rapids area.
My expertise is in event execution, food and bar service, and entertainment. If you want to throw a party, I'm your girl!
I always ask myself "What else can I do?" This insight helps me create a one of a kind experiences for all my clients. The thoughtfulness and attention to detail are what make me stand apart. I live for the smiles and laughter on their faces. It truly brings me joy knowing that I could help make this the best day of their lives.
I'm a born and raised Iowa girl. Go Hawks!!
I am a dog mom to a beautiful girl named Ellie. If I'm not coordinating any events, I am usually outdoors with her. We enjoy hiking, kayaking, and playing softball. Don't let her four paws fool you! She's a great outfielder and even better best friend.
Traveling is my other passion. I truly believe that life is made up of experiences. Why not make them the best? When I travel, I try to immerse myself in the local culture. You'll find me checking out museums, restaurants, breweries, wineries, and occasionally learning new dance moves on the dance floor.
#1 guilty pleasure: Bubblegum ice cream and The Voice. Go Team Blake!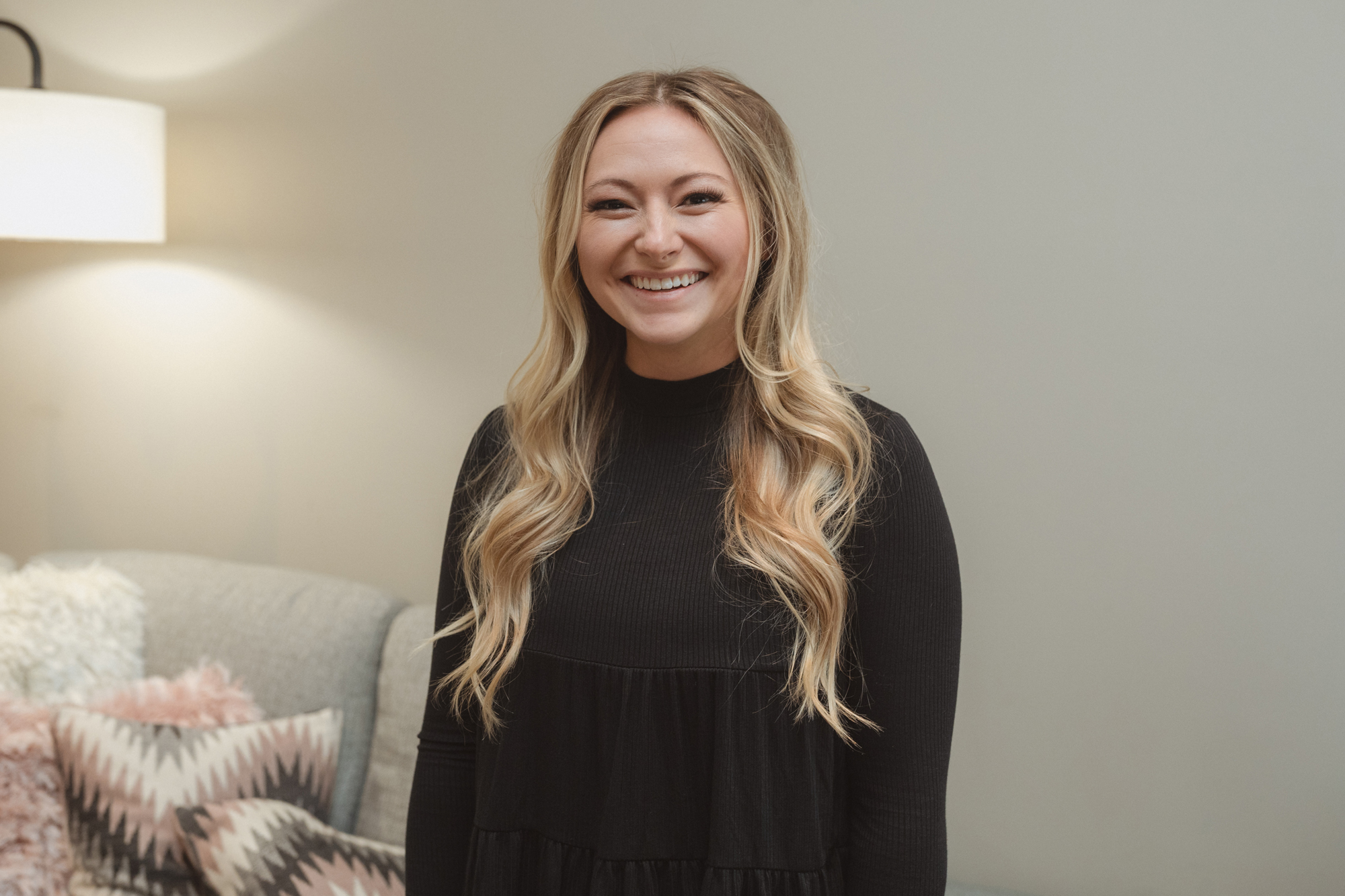 All About Whitney
It may sound corny but I love love, so being able to orchestrate and execute a day dedicated to celebrating your wedding is my cup of tea!
Through the years, I've come to the realization that my passion in life is for planning and organizing. To fuel that passion, I plan family and friends' bach parties, bridal showers, weddings, and even vacation itineraries!
I'm originally from South Dakota, where I grew up and attended college at the University of South Dakota to study Marketing/Social Media Marketing.
I came to the Eastern Iowa area to no longer navigate the long-distance relationship with my boyfriend, who played football for the Hawks, and we've stuck around because we love it here!
When I'm not working, you can find me watching some of my favorite shows like Friends and The Office – no thanks to Netflix kicking both of those shows off 🙁 – The Bachelor/Bachelorette, and The Voice. I also love being outdoors walking or hiking the trails of Coralville Lake with my adorable Mini Goldendoodle, Zeke, or at the gym sweating it out!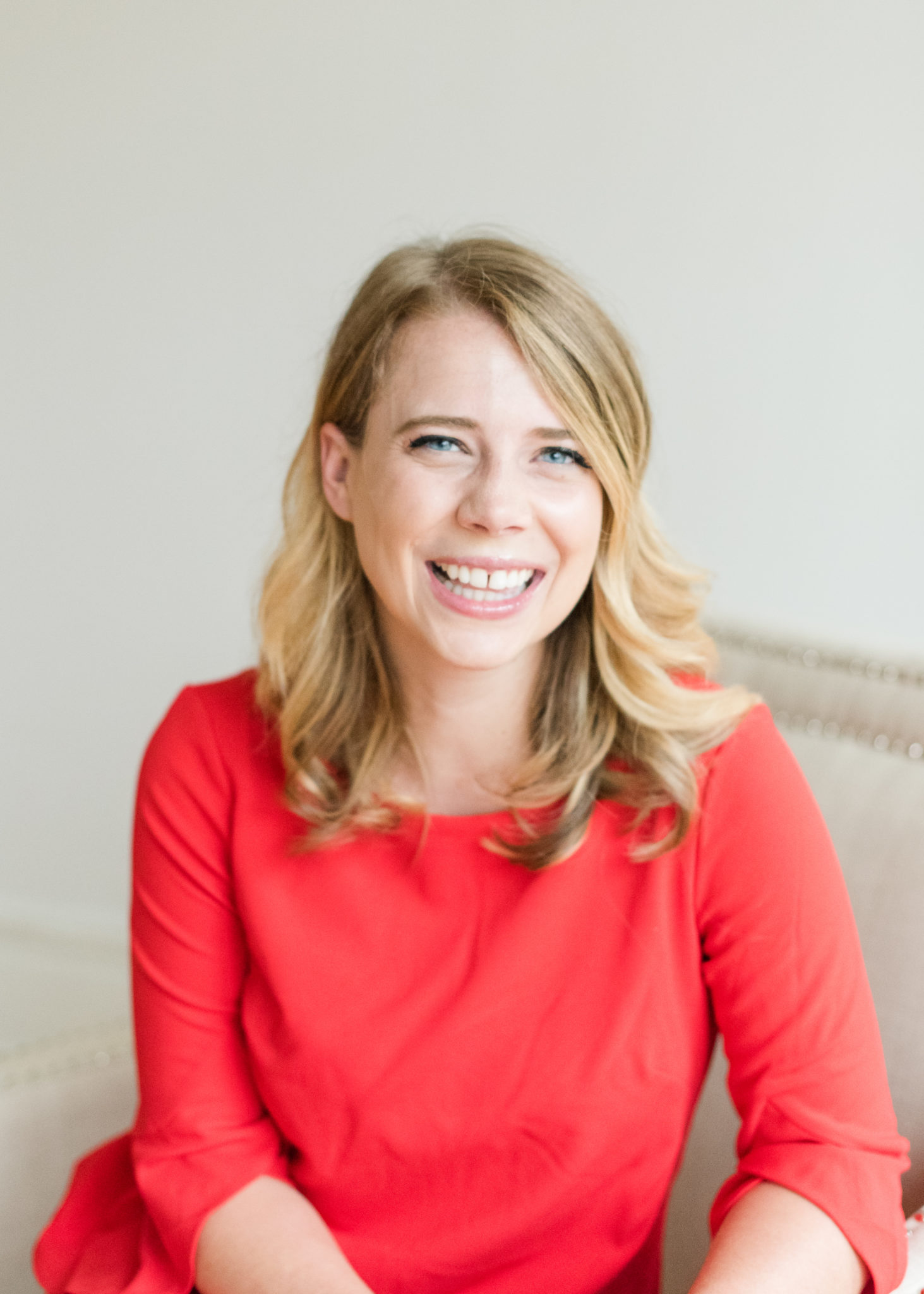 All About Sara
I was born and raised in the coolest city on earth: Des Moines, Iowa.
I love helping people with a Leslie Knope style energy. For eight years I have coordinated, managed and volunteered for events across the state. Helping create the perfect day/experience gives me motivation and purpose.
In 2012, I graduated cum laude from Iowa State University with a BA in Child, Adult and Family Services. For seven years I have worked in healthcare; my main focus is dementia and hospice care. Through these passions I managed fundraising events which soon lead into coordinating bridal showers, weddings and birthday parties.
Collaborating on event concept, design and creation is way too fun. I'm obsessed with creating an end product that is visually beautiful while providing the perfect experience.
I have a very furry family. Our dogs – Lola & Ollie – two biggest hobbies are lounging and playing – luckily, we have a lot in common. My husband, Eric, keeps a thick beard throughout the entire year due to a chronic cold face (or so he tells me).
I nerd out over traveling and the outdoors. From camping in the boundary waters to on top of a Jeep in Iceland – I'm pretty much always ready for an adventure.
Dementia advocacy and programming is close to my heart. My sister and I created a dementia inclusive choir, Melodies. Once a month we get together and sing our hearts out with some very inspiring individuals.
My energy comes from helping others, problem solving and creatively thinking.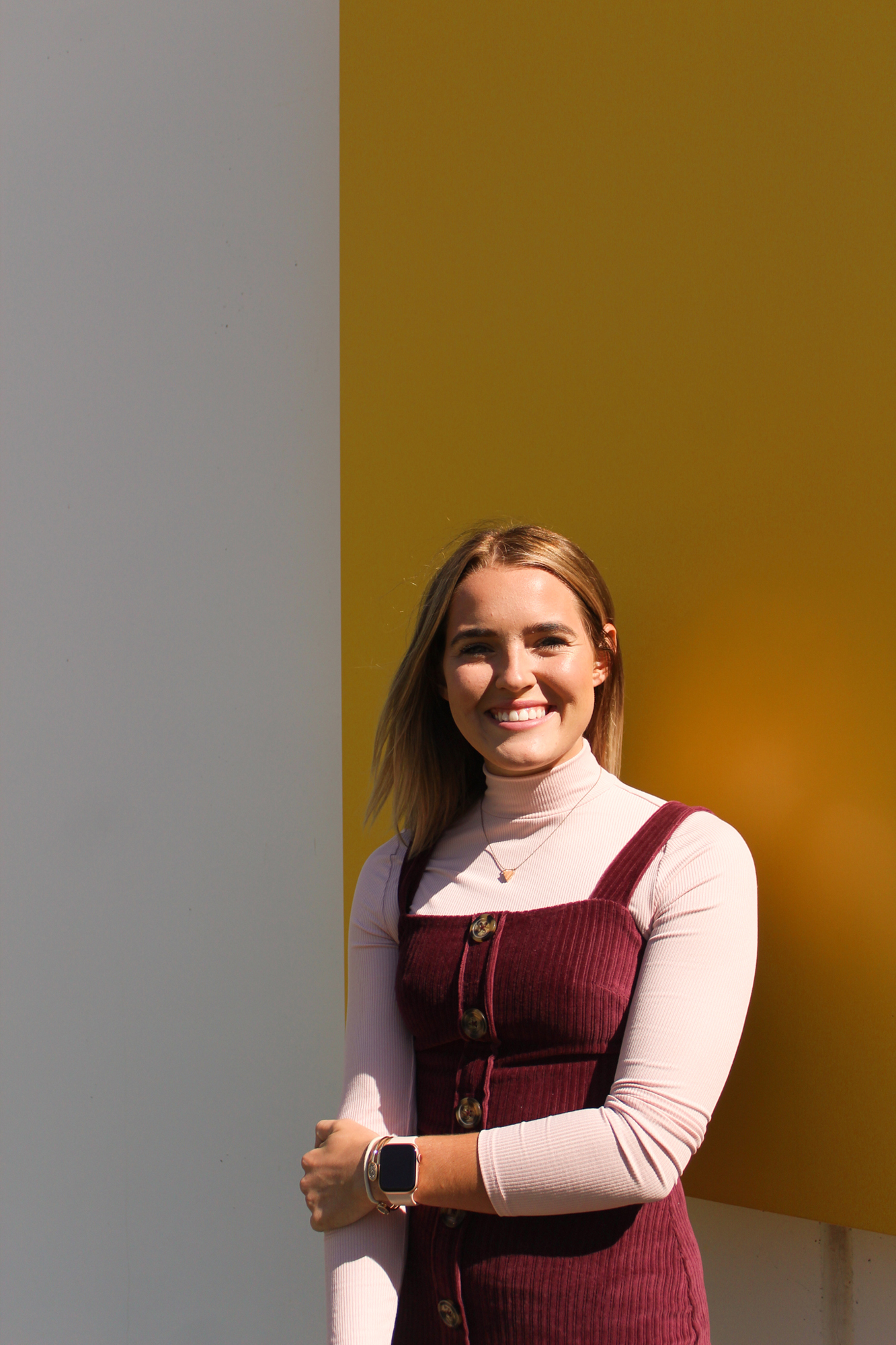 All About Dacey
I got my start into the event industry through starting to work at high-end floral studio.
Dacey is a huuuuuge fan of Survivor, the movie Love Actually and has also fallen in love with The Bachelor franchise (just like the rest of us)!
She loves weddings because she loves to celebrate two people who are madly in love and devote themselves to each other forever! She's a sap for a great love story! You'll definitely catch her tearing up at some point in the day – in the best way!
Every wedding gives her so much inspiration and gets her creativity flowing
Dacey's boyfriend's family has a bunch of cows on their family farm and loves helping out there – she's a jack of all trades!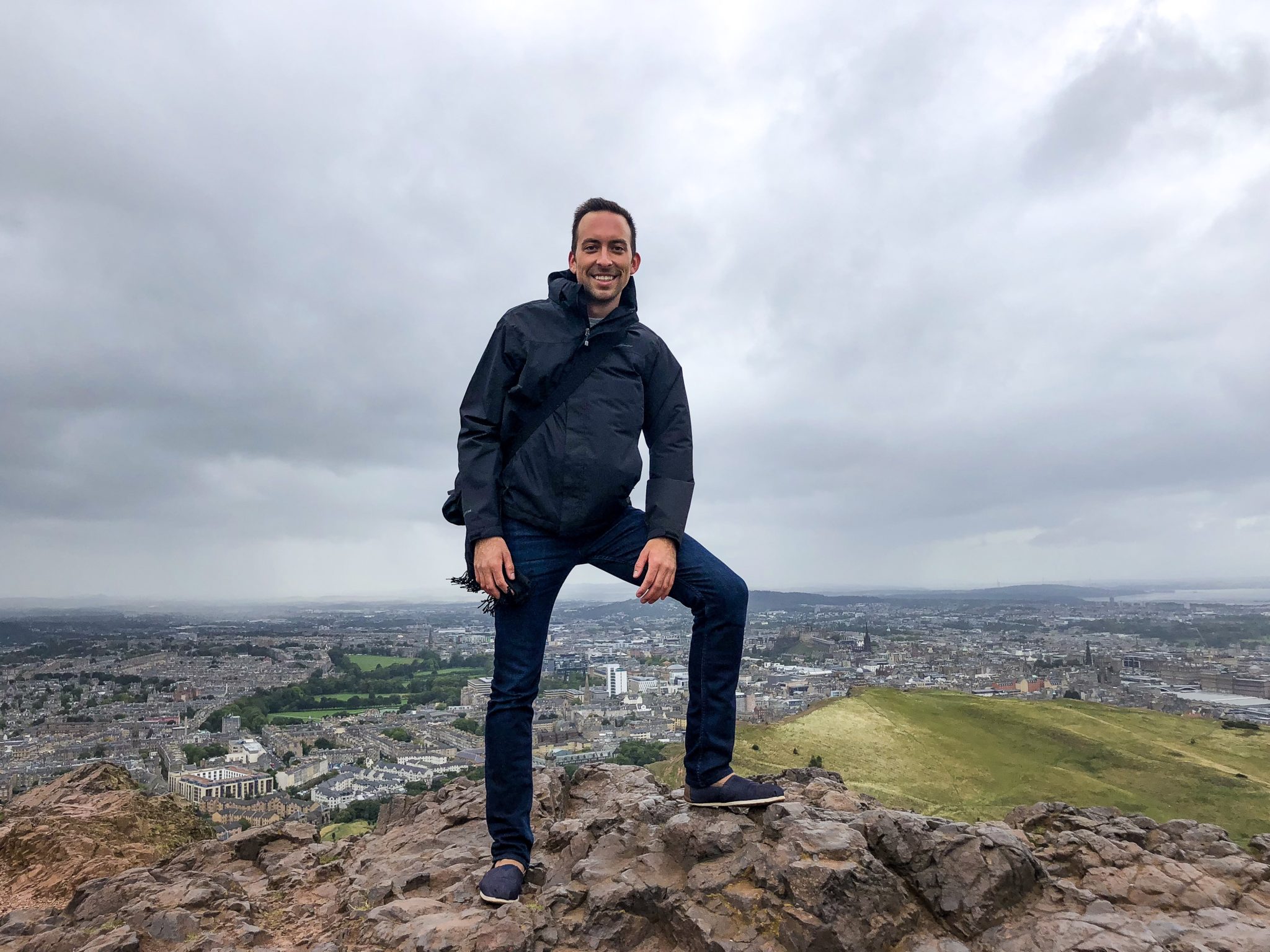 All About Michael
I am the Founding Director & Owner at MK Lux Life, a Luxury Travel and Lifestyle company. While I am on the travel side of the business now, I spent 8+ years working in hotels, which is when I met Emily. Now I'm planning incredible trips and experiences for clients all over the world!
I have previous hotel experience planning Meetings and Special Events with The Ritz-Carlton Hotel Company, which has taught me so much about the service industry especially as it relates to the luxury market and clientele.
I believe that service is every company's number one asset, regardless of the product. Collaboration is key and I work closely with all my partners, whether business clients or individual travelers, to ensure professional and close attention to the details that matter to them.
I love spending time with friends and family, whether that be a fun Friday night at the bar or a rainy day at the movies. As long as it's not raining, my preference is to always be outdoors!
I am an avid walker, provided the weather is cooperating and someplace I am going is 3 miles or less, I am likely walking to the destination!
Some of my favorite shows include: Scandal, I'm Sorry, VEEP, Madam Secretary, Queer Eye (just to name a few).
I have a healthy obsession with Harry Potter, Taylor Swift, travel, and pizza.
"We had an awesome experience working with Emily! She is so fun and easy to talk to! We were able to bug her with questions for over a year before our wedding! She has the perfect advice and is able to be involved as much or as little as you need her! She also introduced us to an amazing photographer! Emily was very organized and detail oriented. She really helped communicate with all our vendors, and that really made the day of the wedding run smoothly!
– Rebecca & Zack