Your biggest day shouldn't be left to chance. Let us handle all the details so you can relax and enjoy!
Founded on the belief that every couple should have a wedding planner, Soirée Wedding Planning is your premier, professional wedding planning company. From the color scheme to the flowers, down to the tiniest accents on each table, a wedding is full of decisions and elements, large and small. Planning and managing all of these details can be incredibly stressful. With an advocate on your side who has the knowledge and experience derived from planning HUNDREDS of weddings, you can enjoy peace of mind that everything is under control. We'll sweat the small stuff, so you can focus on the fun!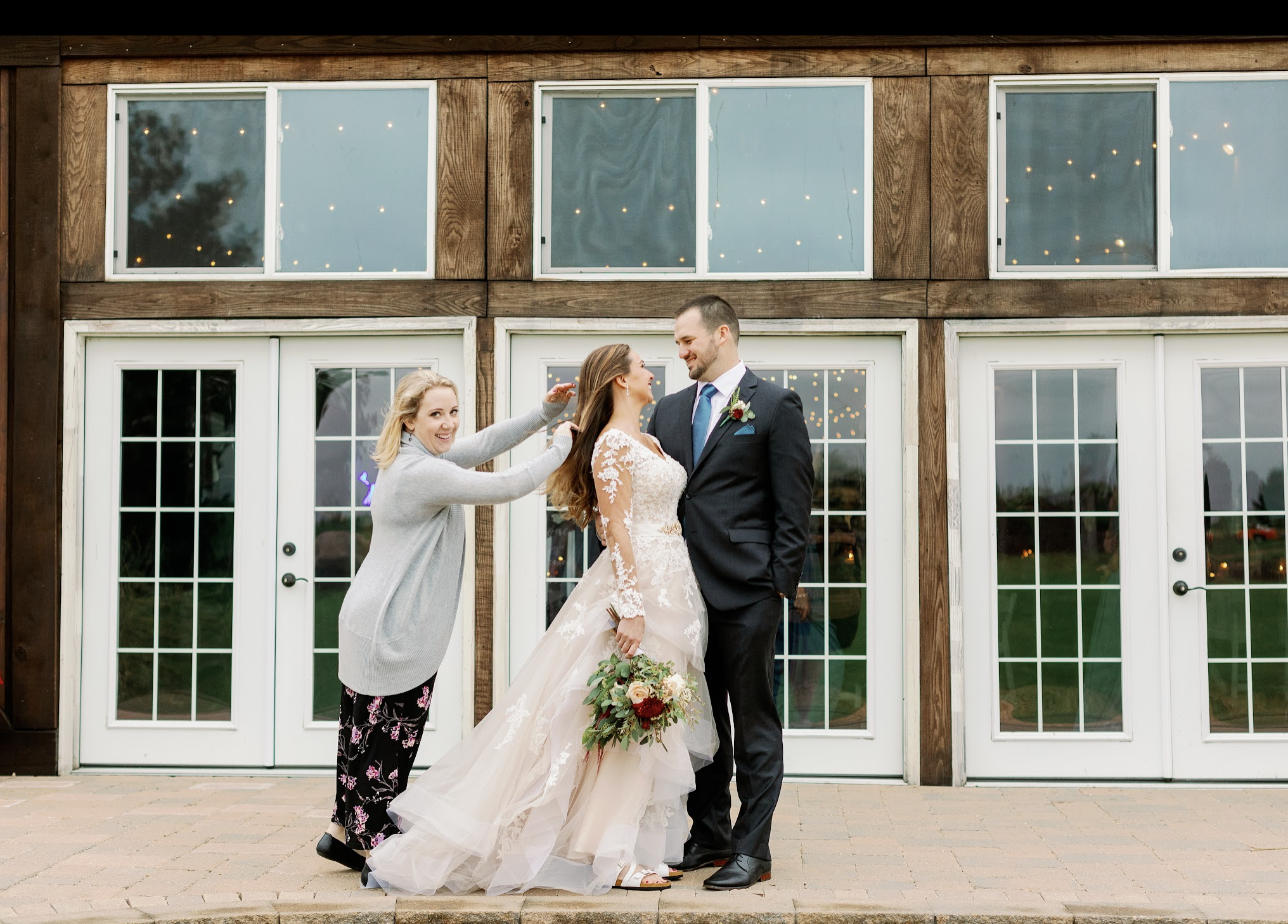 Why Soirée?
Soirée is the top choice for wedding & event planning for all couples in Eastern Iowa. With 600+ weddings planned over the years, we have proven ourselves as the experts in our field. Every wedding we plan is done with love, care, and great attention to the details to fit your personal style and celebrate the unique love of the couple. Love is love, and we proudly support all couples through the wedding planning process. Our vibrant enthusiasm and true joy for what we do, combined with our (borderline obsessive) attention to detail, top-notch organizational skills, and discerning eye ensure your event will be a success. Plus, having worked in the industry for years and built up a strong professional network, we have connections with the best vendors in the business. Every step of the planning process, we'll be right with you. From your engagement celebration to the last good-byes at the wedding, we're by your side. We'll take the event you have in your mind and bring it to life by carefully conceptualizing, honing, and executing it to perfection.
Contact us today to start planning the wedding of your dreams!
"Emily is AMAZING! She is the most helpful person and has so much wedding experience that she will put you completely at ease. She is so positive and accommodating with every aspect of wedding planning."
– Jessica & Scott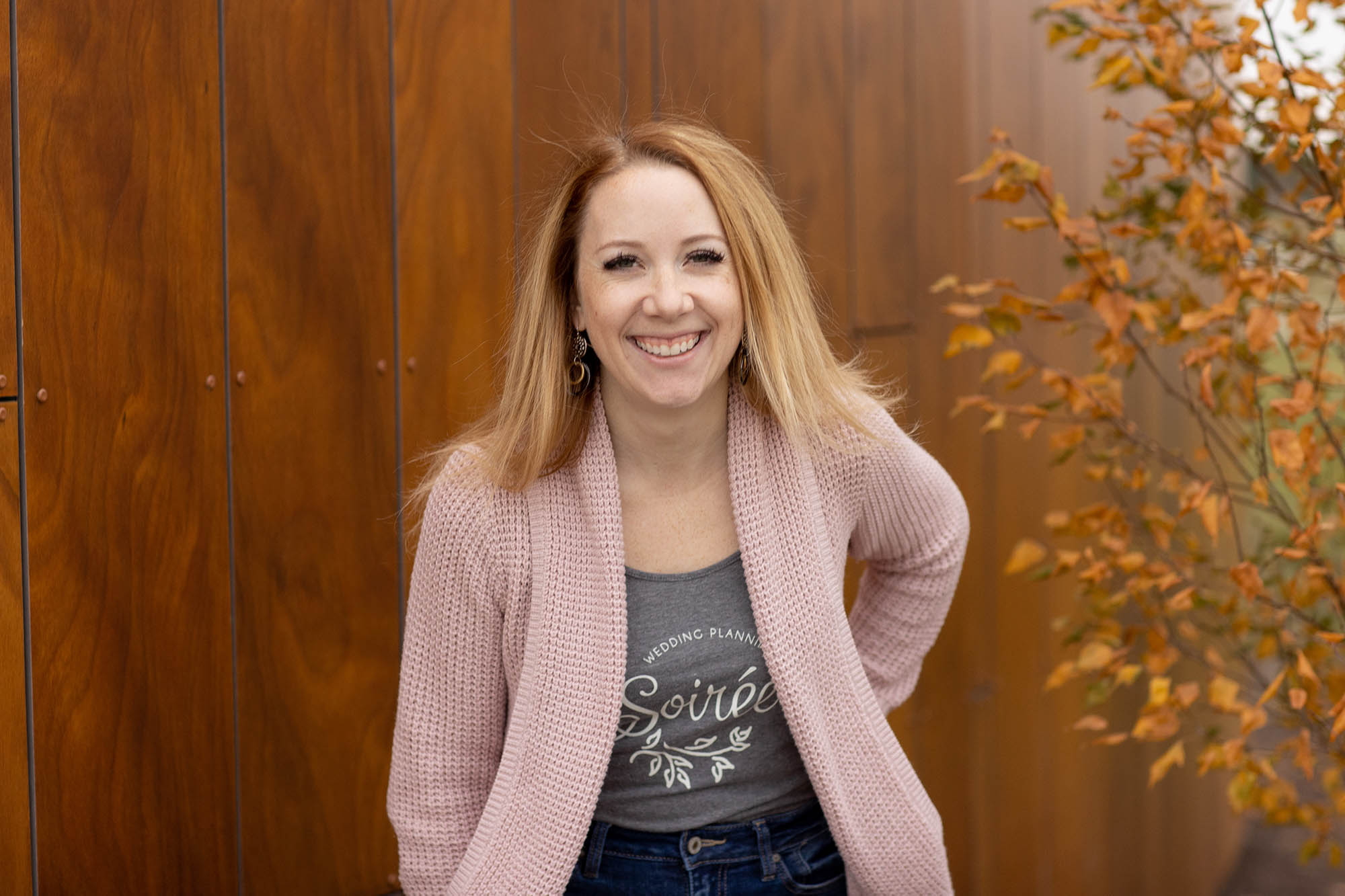 All About Emily
I am the owner of Soirée [swäˈrā]. People often ask me how I decided on the name of the company and it is French for an 'evening party'. I thought it was pretty perfect, don't you?
I have been planning weddings and other events since college. In November of 2018, I made the leap to work on my business full-time, and it was the best business decision I have ever made!
I am a Certified Wedding Planner (CWP) with accreditation from the illustrious Wedding Planning Institute.
I love spending time with my friends and my family.  I'm married to a wonderful husband who is a real estate appraiser in Cedar Rapids.  We have two children and an adorable Soft Coated Wheaton Terrier named Westley.
I have seriously insane obsessions with Starbucks, spicy tuna rolls, Friends, Harry Potter, the Bachelor/ette, NPR, and Apple products.
I am a 2016 recipient of the Corridor Business Journal's 'Forty Under 40' award given to leaders making a difference in the area.
I am a graduate of the University of Iowa with a degree called Performing Arts Entrepreneurship. During college, I had internships at the Englert, Riverside Theatre, and Summer of the Arts. The first six years of my professional, post-college career were spent at hotelVetro and the Sheraton (now the Graduate Hotel) in Iowa City as well as the DoubleTree by Hilton in Cedar Rapids. I planned and managed weddings, social events, corporate functions, hotel room blocks, and other conferences throughout my time there.
My calling in life is organization & project management, but my passion is helping people, especially with planning weddings or other events. I seriously love what I do and can't imagine doing anything else!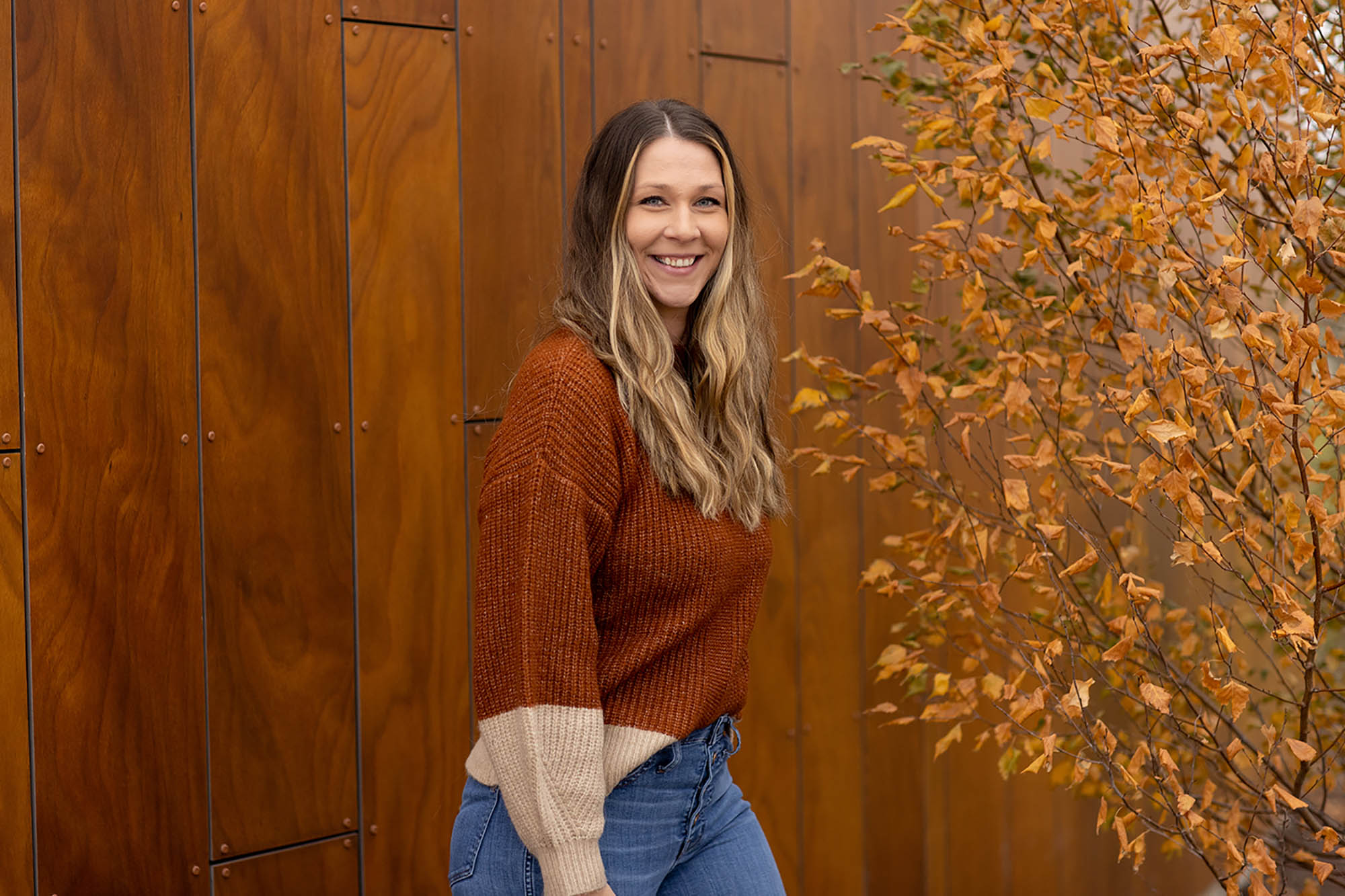 All About Alexis
My favorite part of wedding planning and event planning, in general, is seeing the final product come together. The vision that someone's had for months, years or as far back as they can remember, finally being realized into what their dreams are made of and not having to stress too hard about it in the meantime, is what my dreams are made of. 

I have spent my entire working career in customer service (12 years) and have had the opportunity to plan, set up and execute a variety of events at a variety of restaurants. I am currently the bar manager at Reds Alehouse where, on top of inventory and cocktail creation, I get to put together some fun events for the restaurant and great experiences for our guests.

I have a degree in Elementary Education with a couple of specializations from the University of Iowa with a minor in psychology. 

I have had the amazing privilege to help many, MANY of my close friends organize their weddings! Countless times, I've been the bridesmaid, personal attendant, and so with my events experience – working with Soiree is just a natural fit! 

I also am always the planner for friends' bridal showers, and bachelorette parties as well as baby showers, and lots of birthday parties. I have always enjoyed planning events, and so when any of my friends need help I eagerly jump at the chance!

I spend my mornings creating memories with my little man. My year and a half old son, Walter, definitely keeps me busy these days, but his hugs are the greatest reward. 

I love the outdoors, coffee (like every toddler mom), wine and traveling. I love to hike and do pretty much any activity you can on a lake. One of my big goals is to explore every one of the National Parks.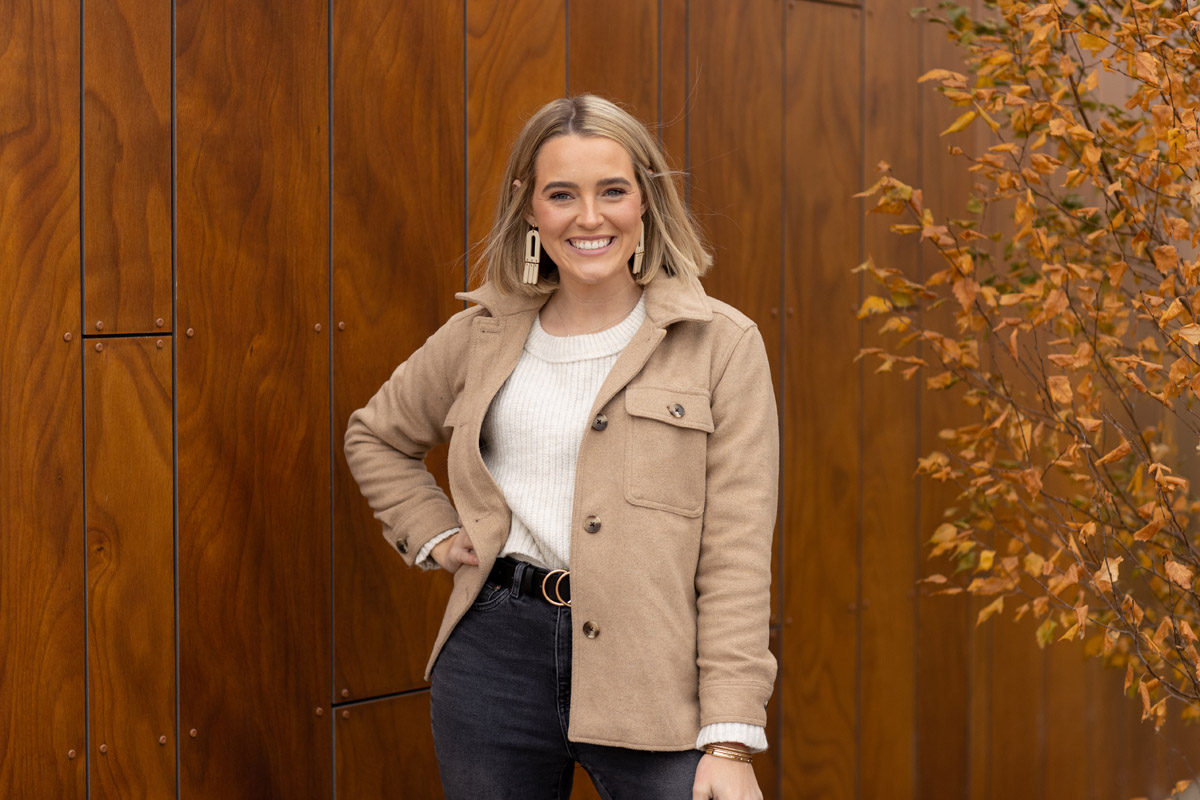 All About Dacey
Dacey got her start into the event industry through starting to work at high-end floral studio and now during the work week, she manages the shop & creates events for Dan & Debbie's Creamery!
Dacey is a huuuuuge fan of Survivor, the movie Love Actually and has also fallen in love with The Bachelor franchise (just like the rest of us)!
She loves weddings because she loves to celebrate two people who are madly in love and devote themselves to each other forever! She's a sap for a great love story! You'll definitely catch her tearing up at some point in the day – in the best way!
She loves learning about the couples and making sure that everything is well thought out.
We love her dedication to all her couples, from getting them that extra grilled cheese sandwich off the late night truck to making sure the mom is always in the loop on everything that is happening throughout the evening. She just is a genuine connector and thrives off making each couple's day as special as she can.
Every wedding gives her so much inspiration and gets her creativity flowing that we are having her help with lots of projects for Soirée.
Dacey's boyfriend's family has a bunch of cows on their family farm and loves helping out there – she's a jack of all trades!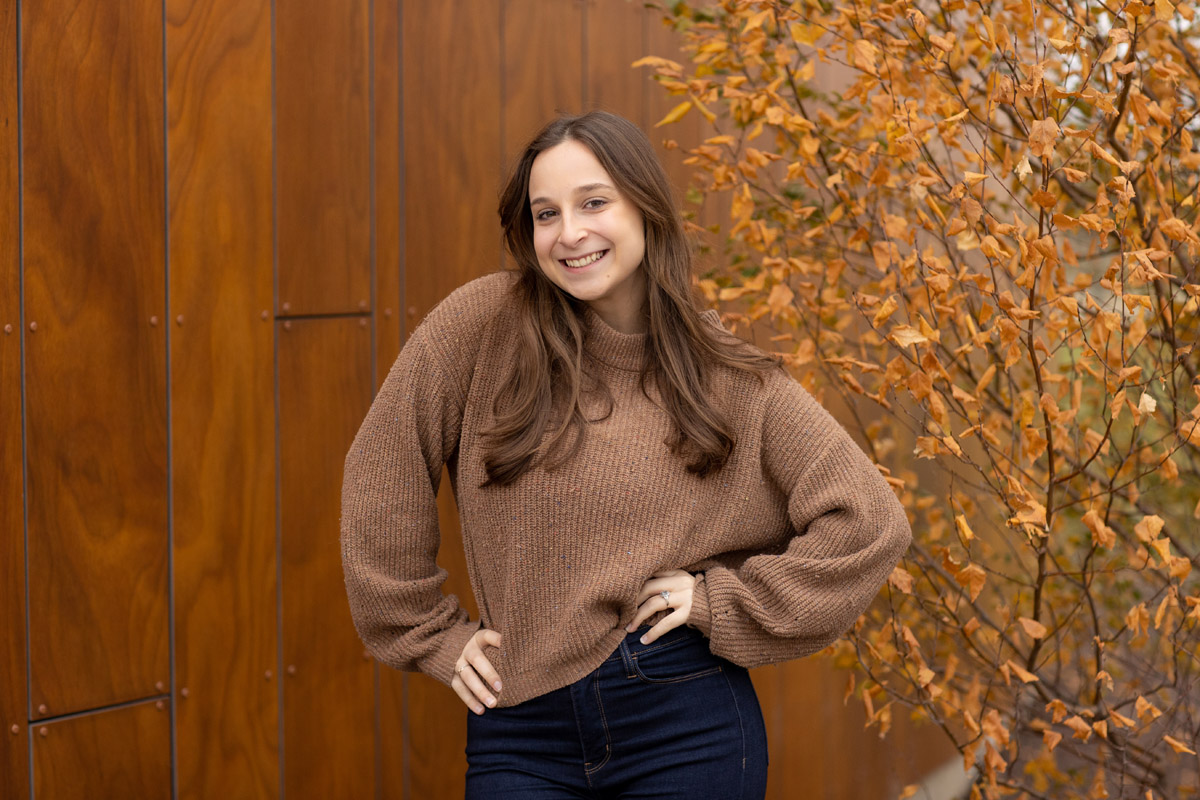 All About Bella
I am a recent graduate of the University of Iowa with a degree in English and Entrepreneurship. During the week, I am a paralegal/manager of a law firm. I also volunteer with the Iowa Army National Guard and help plan events for units and families.
I always need a plan for everything, all the way down to the very last detail!
Some of my greatest strengths are bringing positivity to every situation, helping achieve the best outcome, arranging the ideal plan, and building strong relationships with those around me!
I absolutely LOVE the small tedious stuff. I think those smaller organization and planning things make a huge impact and I love being able to make things ~pretty~!
For the last 8 years, my mom and I have started working with animal shelters across the country and have helped rescue and place over 300 dogs and cats.
I love mac & cheese, spinach artichoke dip, Friends the TV show, The Bachelorette, romantic comedies, and coffee! I love bringing coffee to people too, so please always feel free to ask if you want coffee and I promise I will bring you whatever you'd like!!
Wedding weekends are my favorite! I love being able to get pumped for the day, connecting with literally everyone, and helping coordinate every step of the way. I love being able to tell brides and grooms that things are going as planned, helping bustle a dress, guiding the ushers for their placements, and the thousand of other things that happen on your day!
I am SO happy to be your coordinator and SO excited to be inspired by your wedding dreams!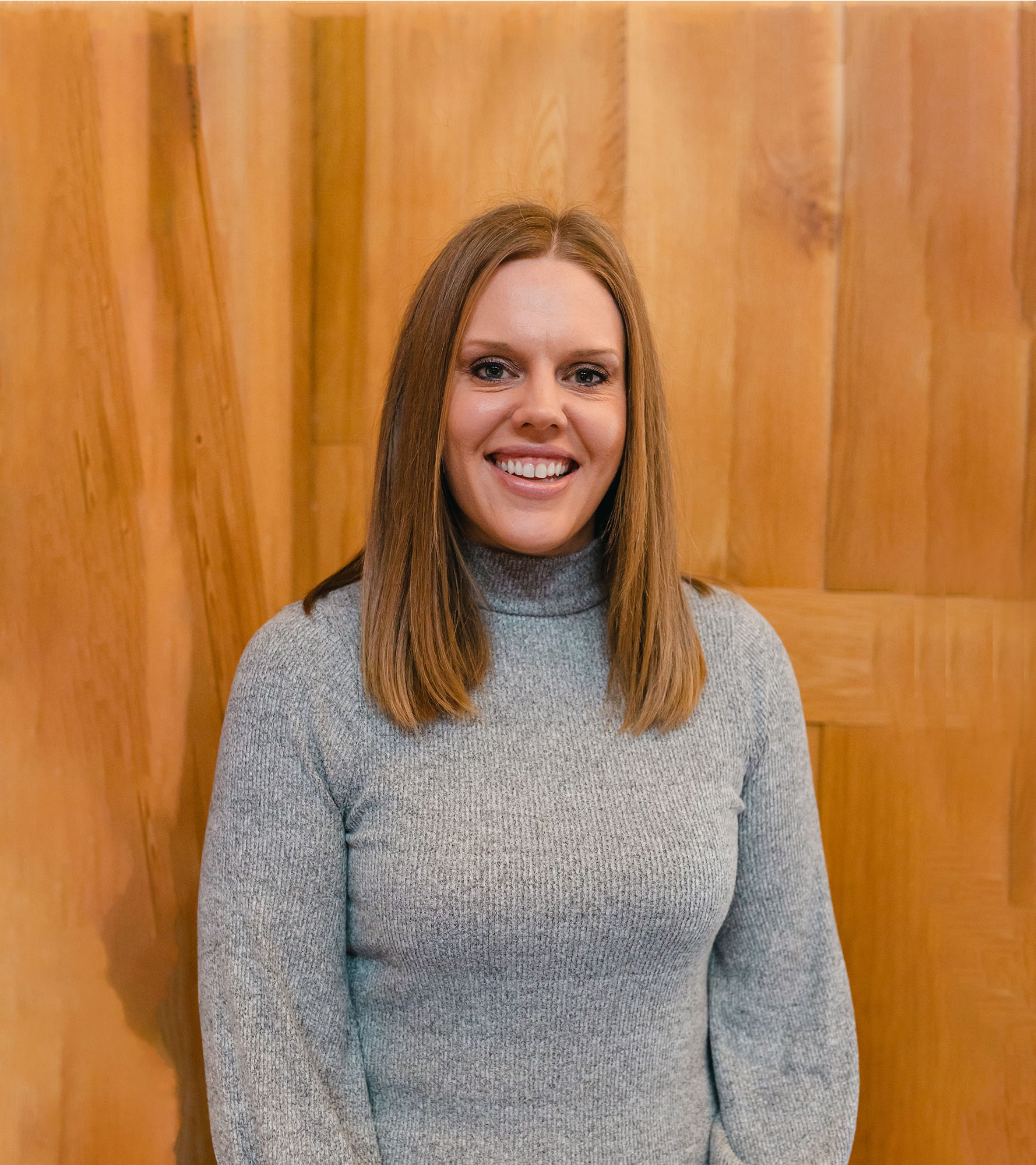 All About Maggy
I am a graduate of Iowa State University with a bachelor of science degree in Industrial Engineering. I have worked at a local medical device manufacturing company for the past 12 years and am currently an Engineering Project Manager. Even when I am working in a very technical field I am utilizing my communication and organization skills to deliver results.
Spending time with my family and friends is my favorite! My husband and I were married in October 2018 and we have a Soft Coated Wheaton Terrier dog (like Emily) named Covi. I am also the oldest sibling with two younger brothers, so I've been helping run the show for as long as I can remember!
I like to stay active by golfing, exercising via Peloton, and going on walks and runs with my dog.
My biggest hobby is cooking as I enjoy the ability to be creative and sharing food with others. I have (some would say) entirely too many kitchen appliances, gadgets, pots/pans, etc., but I promise I use them enough to justify the storage space required. My favorite kitchen item is my large fig-colored Le Creuset dutch oven.
I enjoy traveling near and far to experience new places and cultures. My husband and I especially enjoy visiting breweries and wineries. The best travel experience I've had was studying abroad in Germany and traveling within the country and to many other European destinations including France, Italy, and the Czech Republic.
Watching movies and TV shows are a favorite past-time for me and I especially love Bravo, HGTV, and the Food Network.
As someone who enjoys delivering a vision and experience to others, I believe the details are what matters most. Helping coordinate a variety of events for my friends and family over the past several years has been a joy and I love helping create life-long memories.
Weddings are the ultimate form of celebrating love and creating cherished memories. I pride myself on my attention to detail and providing a calming presence so that you can enjoy your special day!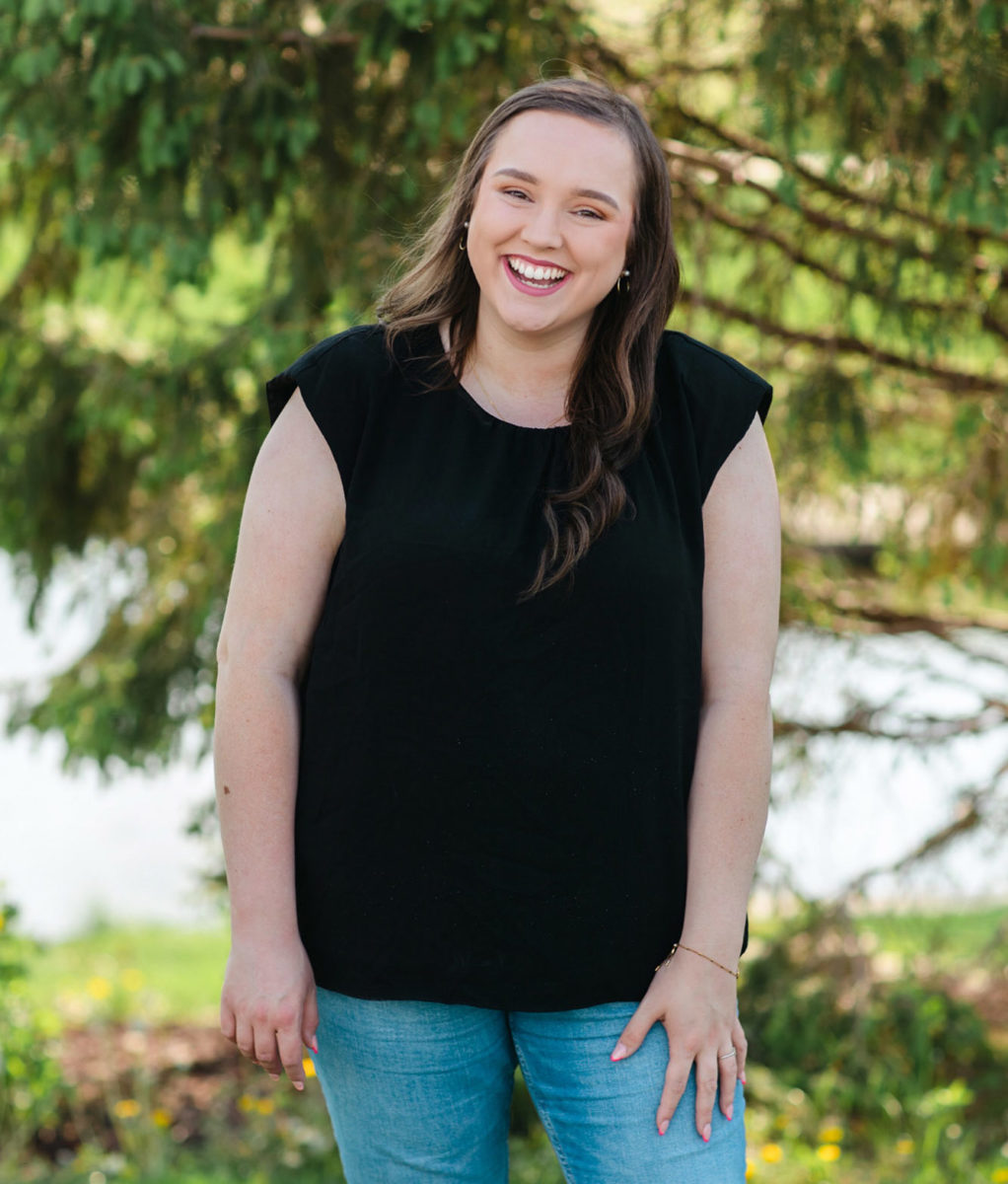 All About Shelbi
It's so nice to meet you! I'm Shelbi, Soirée's Executive Assistant and I work here full-time. I love meeting new people & I love, love! I'm so excited to help Emily as she plans all of these amazing weddings.
I am originally from Quincy, IL, but moved to Dallas for my husband's job. My previous career experience includes being a retail store manager for a clothing boutique and then a leasing consultant for an apartment complex.
We moved to Iowa a few years ago and before Soirée, I was the Assistant General Manager at Tin Roost. It's where I first met Emily. Among other management duties, I loved helping execute rehearsal dinners, wedding catering, and bridal showers.
I love the office work that some others dread, like answering emails, mailing invitations, reaching out to vendors, and keeping things organized. It gives me so much joy to put that stamp on super straight and perfect!
My favorite color is Brown, and everyone tells me that it's so strange, but I just love it!!! 🤎
I met my husband, Quinn, on Tinder about 7 years ago. We have a son, Carver, and a 9-pound Maltese Shih Tzu, Luci.
When I'm not working, you can find me drinking a good margarita, listening to country music, online shopping, and watching The Weather Channel. I also love longhorn cows, like obsessed with them.
So that's a little about me, and I cannot wait to get to know all about you and your big day!!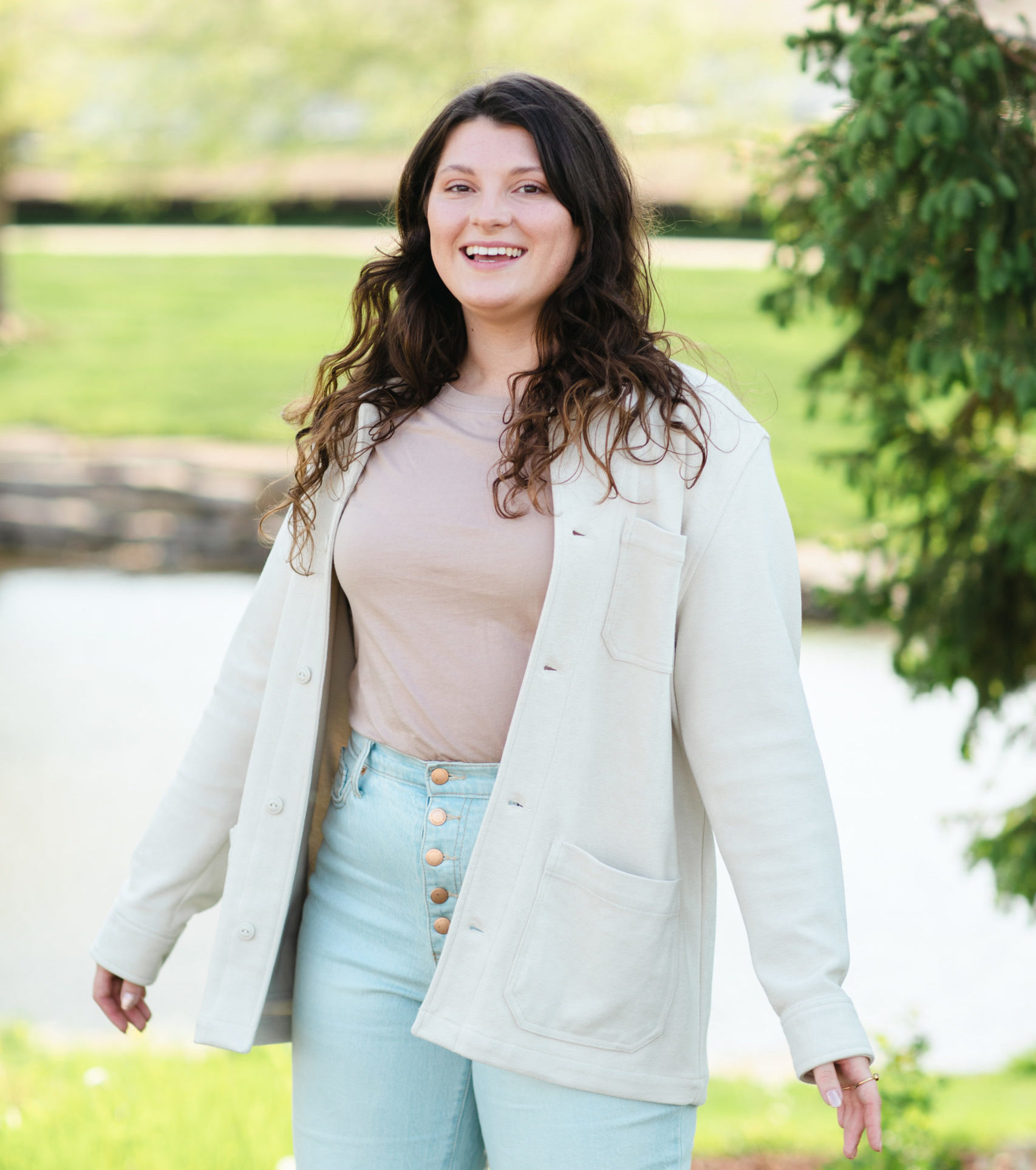 All About Mackenzie
Hi to all the brides and grooms! I am Mackenzie. I am so excited to work with you on your big day to make everything go smoothly and be the wedding of your dreams.
I grew up in Iowa City and am so glad to be still living in North Liberty.
When I'm not helping with weddings, I have been taking care/nannying kids for the last 10 years and helping with home organization.
In my free time I enjoy watching so much reality tv, decorating my house, drinking champagne, and taking bubble baths.
My boyfriend, Tom, and I started dating in 2015. We have a 4 year old English Setter named Ada that is the best dog anyone has ever met. We love visiting Wine Country with family or getting a beer at local breweries
My friends would tell you that I am overly organized and a huge planner. I love to organize people's houses. Everything has a place and we all feel better when it is in its place.
That's just a little bit about me. I am so delighted to meet you and make your wedding dreams come to life.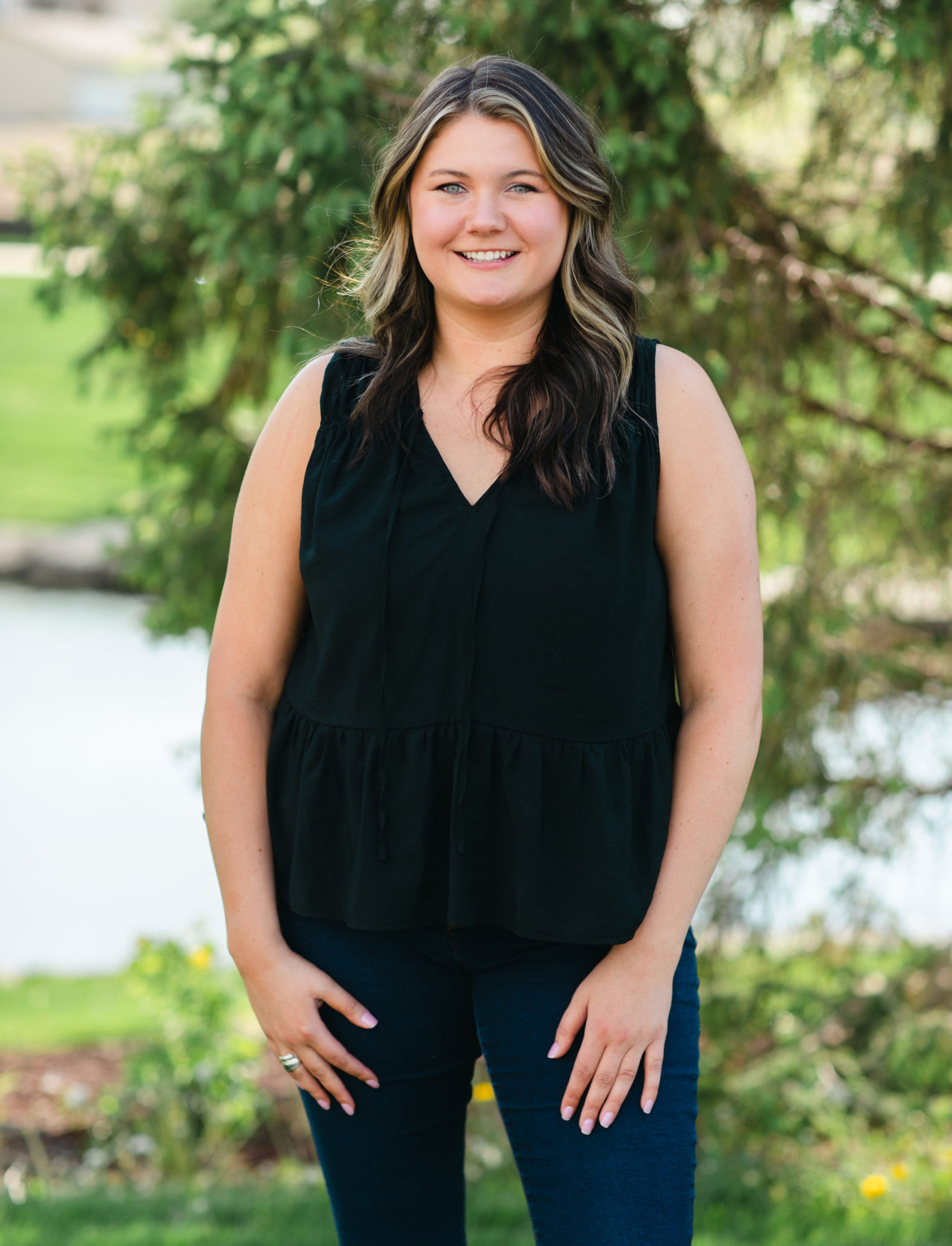 All About Kady
Hi! I'm Kady, and I can't wait to help you spend your special day focusing on your special person and the love you share.
When I'm not working at Soiree I am a full time Program Coordinator at the University of Iowa's John Pappajohn Entrepreneurial Center where I help small businesses across the state of Iowa with resources and funding.
I grew up in a small town outside of Cedar Rapids and then attended the University of Iowa where I got my Bachelors degree in Communication Studies and Mass Communication, along with a certificate in Event Management.
My boyfriend Dan and I met at a mutual friend's wedding – one of the many reasons I LOVE weddings!
We have the most adorable mini goldendoodle named Murphy. He is my favorite thing in the world and goes everywhere with us.
Dan and I love to travel. We have gone coast to coast, mountains, ocean and cities, we do it all!
In my spare time I'm either reading a mystery novel, going to the movies, getting drinks with friends on a patio, playing sand volleyball, golfing or binge watching a Netflix series!
I love being creative and the rush of working a wedding. I enjoy creating stability in times of chaos. I can't wait to meet you and help on your big day!
"We had an awesome experience working with Emily! She is so fun and easy to talk to! We were able to bug her with questions for over a year before our wedding! She has the perfect advice and is able to be involved as much or as little as you need her! She also introduced us to an amazing photographer! Emily was very organized and detail oriented. She really helped communicate with all our vendors, and that really made the day of the wedding run smoothly!
– Rebecca & Zack