Soirée's Guide To: Why You Need a Wedding Planner
As much as we love the image of JLo with her earpiece masterfully executing an enormous wedding, times have changed from the idea of wedding planners only being for the super wealthy. Below we've outlined and explained several misconceptions about wedding planners. Take a peek at why we think you absolutely NEED a wedding planner:
"It's Expensive" / "I'm on a tight budget"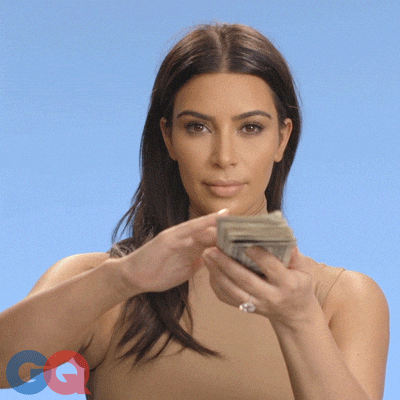 This is the biggest concern that we hear and our response is usually: Who isn't on a tight budget? Weddings get very expensive very quickly. A wedding planner will be part of your budget, however, they also work to help you stay within your budget. They will have insight as to where you can save money that you may not have thought of. It's entirely possible that you may end up spending less than you would have without a wedding planner, thanks to the insight they provide. Most wedding planners have working relationships with the vendors in the area and will know where you'll be able to get the most bang for your buck. They'll also be able to help you determine what is and isn't worth spending money on. For example, they'll be able to say clearly and with confidence that you don't need to spend the money on X when you can put it toward a nicer/bigger Y.
Most planners offer various different packages to meet different coordination and budget needs. Maybe you're working with a super tight budget, and feel like you have a good grasp of the planning? Consider hiring a day of coordinator who will be the one to execute all of your beautiful planning and vision without you having to stress about it. Let them be the one to coordinate when vendors are arriving at your venue, ensure the music starts on time/the right songs are played, bridal party's processional down the aisle goes smoothly, and that your dress is properly bustled.
"I want to do it on my own"
First and foremost it's YOUR day and YOUR vision. While we would never want to discredit your taste or ability to plan a beautiful day, wouldn't it be nice to have someone there to execute your vision? Hiring a wedding planner allows someone else to take your dream and turn it into a reality while you sit back and enjoy the day! It also allows your guests to be guests, and not have them feel like they're working.
We can't count the number of times that we've heard, at some point throughout the process: "I have no idea what we would have done without you." Wedding planning is essentially a full time job, and we're really good at what we do. Let us handle the stress of keeping it all on track and organized while you make the choices. We create timelines, budgets, invitation spreadsheets, and contact vendors for you. Not to mention stuffing, stamping, sealing, sending your invitations, and managing RSVPs when they come back. You get to enjoy the fun parts like picking linens, tasting cake options, and trying on dresses. We handle the phone calls to vendors, comparing prices, organizing contracts, and handling cleanup at the end of the night.
"I want control over my wedding" / "I want to be the one to execute my vision"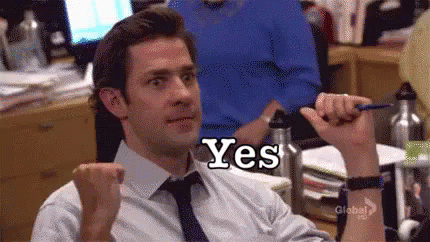 We as wedding planners work really hard to get to know you and understand your vision. Once we see what you see for your big day we are able to provide insight and suggestions that you may not have thought of (or seen on Pinterest). IMPORTANT:  No effective wedding planner will force their ideas on you, they'll simply help you to achieve the most successful version of your vision. You should never feel like you're giving up control over your wedding.
You can absolutely have final say on all decisions. We simply keep everything organized, on track, and provide our suggestions for the best way to do things from our experience. This is probably the first wedding you've planned; wedding planners have planned hundreds of weddings and we know what works well and what doesn't.
"I want to do the planning/crafting with my family"
Of course!! Who hasn't dreamed of trying on wedding dresses, touring the venue, and putting favors together with their family. Your family can absolutely be involved, and are welcome to come to meetings with the planner and vendors. They'll be able to provide their insight and suggestions. Your wedding planner will simply provide advice for the best way to approach things. Your wedding planner by no means has to be the only person to be involved in the planning of your big day.
"Someone in my family is a wedding planner"
If someone in your life recently got married, you should absolutely listen to the advice they have to offer!! They probably have tips and things that they wish they would have known for their wedding, but that doesn't mean they have to plan your whole wedding. It's much more fun to have them planning with you along the way than having them take over your day in an attempt to relive their own. Chances are a wedding planner is solving all kinds of last minute problems that you may never know about, this is something that your family may not be able to do for you.
If your mom/sister/aunt/cousin is actually a wedding planner they may be great for helping with planning in advance, but don't you want them to be able to enjoy your day? They will likely be in work mode all day. Why not let us be in work mode while doing our job, and let your guests just be in guest mode? We don't have to worry about getting our hair and makeup done or getting dressed for photos, we can be fully dedicated to making your wedding run smoothly in a way that may not be possible for a friend or family member. Most planners offer day of coordination services and would be able to execute the vision that your family helped you put together while you all relax and enjoy the day.
"There is a planner on staff at my venue, so I don't need a wedding planner"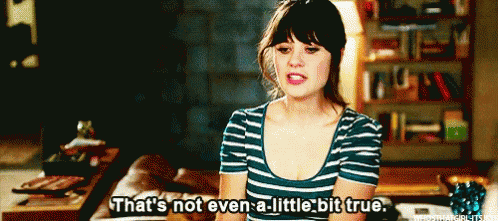 If we're being perfectly honest, they won't be committed to making your entire day run smoothly. They will not crawl around on the floor to bustle your dress. They likely will not have the ability to run out and buy last minute items when the inevitable hiccups occur. The venue planner will be committed to keeping the things running smoothly that apply directly to the venue. The venue planner also (probably) doesn't specialize in weddings, their experience is in coordinating event details at that specific venue. These coordinators also are not likely to stay at the venue for your entire event.
Some of the things that wedding planners will do that venue planners won't include: sending you reminders about what needs to be accomplished, designing the overall look and feel of the day, helping with stationery wording, making and attending appointments with outside vendors, attending your dress fitting, creating day of timelines, organizing RSVPs, keeping track of bouquets/boutonnieres/corsages, placing overnight bags in limo, taking gifts to your hotel suite for you, and the list goes on and on. Hiring a wedding planner will ensure that there is someone there from set up to tear down that is committed to YOU the success of your day as a whole.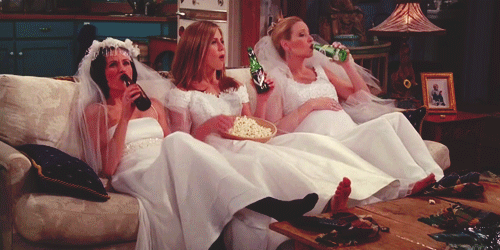 We hope this rundown of why you need a wedding planner was super helpful, but talk to us. Did we miss anything? Are you ready to become a Soirée client? Book today!