Soirée's Guide to: String Lighting at Your Wedding
String lighting is a gorgeous way to make a big impact on your wedding design.
The lights provide a romantic canopy to completely transform any indoor or outdoor venue. By adding a glow and warmth above the guests, the space above them is now a statement that they will remember fondly. This is a great way to incorporate decor throughout the entire space and can be very cost effective. The main focus for most decor is typically at eye-level for weddings, but adding string lights above (look up!!!) is a simple yet stunning way to tie the whole room together. String lights are also neutral in their design, so they can accompany campfires at an outdoor rustic event or chandeliers in an elegant ballroom.
For indoor weddings, it's fairly common for the main room lights at a wedding to be dimmed or even turned off at some point in the night, especially as the dancing begins. Outdoor weddings are obviously going to get darker as the night goes on and as the sun sets. Including string lights is a great way to add a bit of light to the venue without it being harsh or too bright. They can add the perfect touch of mood or ambiance to any wedding with any style. Below are some examples of how we have used string lights at a variety of event styles. 
Bring the Ceiling "Down"
We used string lights as a way to make the barn feel more intimate despite the incredibly high ceiling at Molly & Zak's wedding at the Celebration Farms in Iowa City. Unique Events strung white bistro lights from one end of the barn to the other end to create this modern shape to the barn-like ceiling.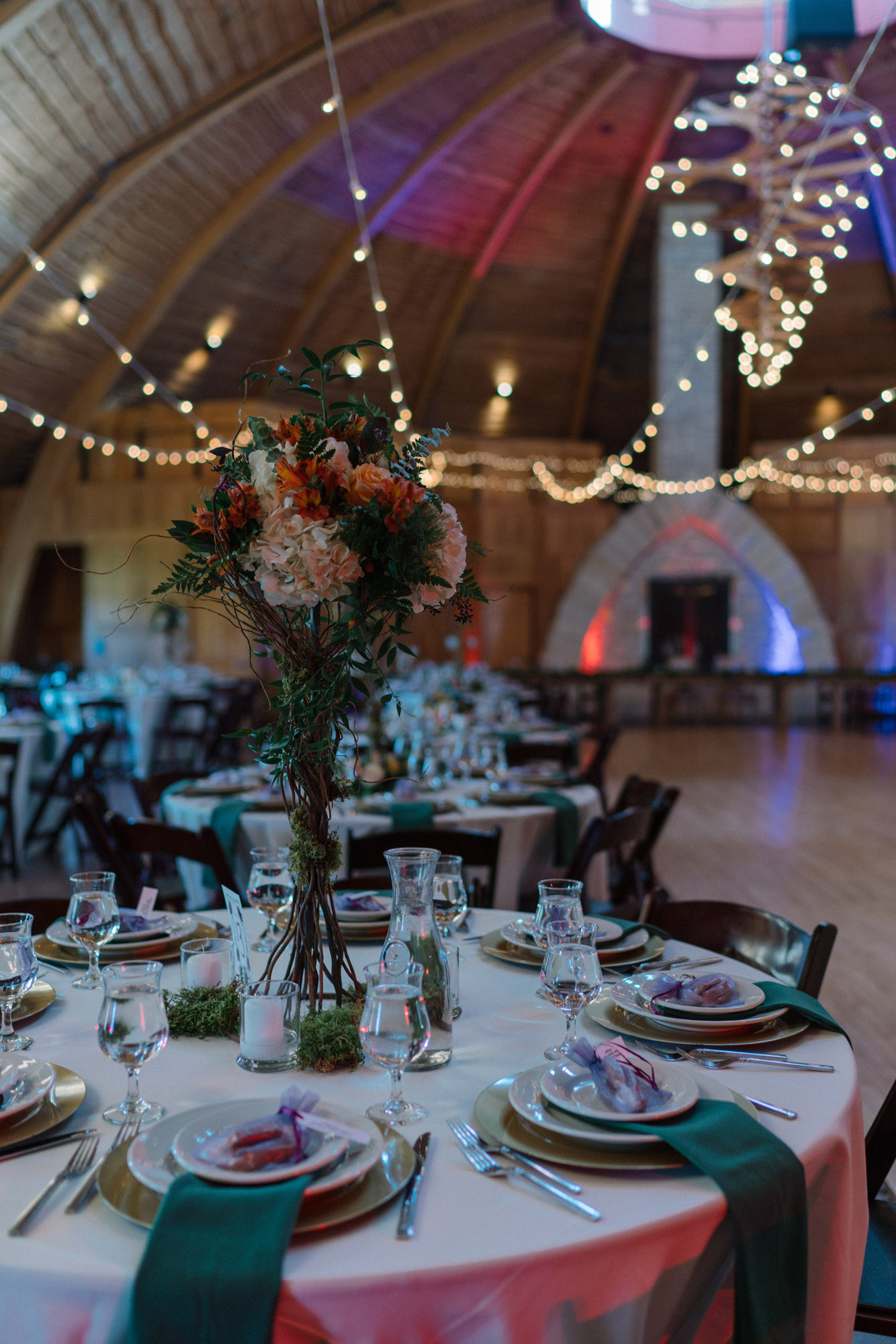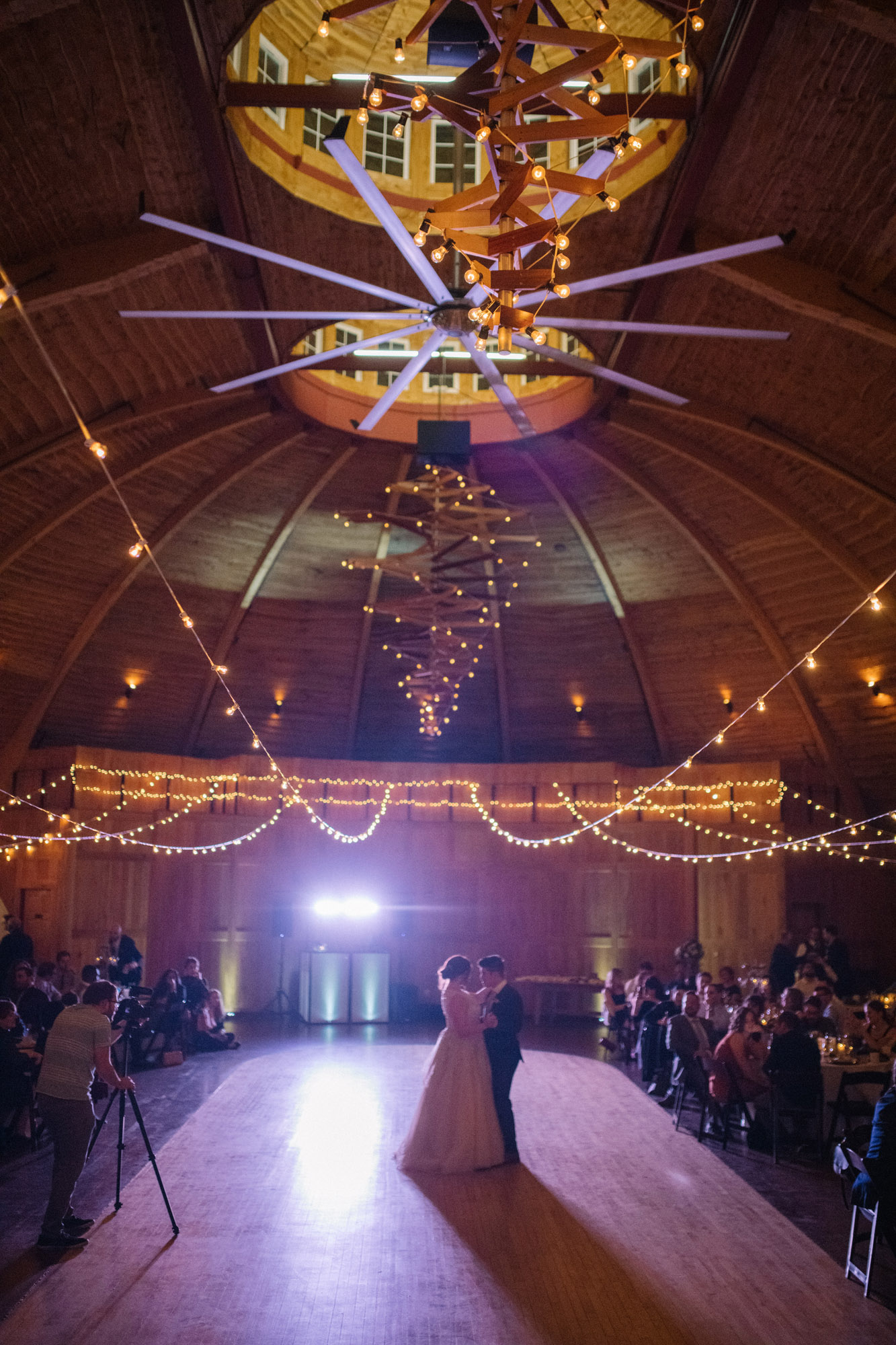 Photos: Justin Salem Meyer Photography
Flowers: Racehorse Royalty
Warm Up the Reception Space
We loved using the exact same string lights from Unique Events here, but as you can see, the lights had a completely different impact on the wedding space than they did for Brittany & Michael's "organic, romantic, and enchanted" wedding. They added such a beautiful feature – the perfect accent of warmth to this crisp & elegant celebration. Uplighting in a warm white also helped a lot to increase our efforts for the ambiance of the space.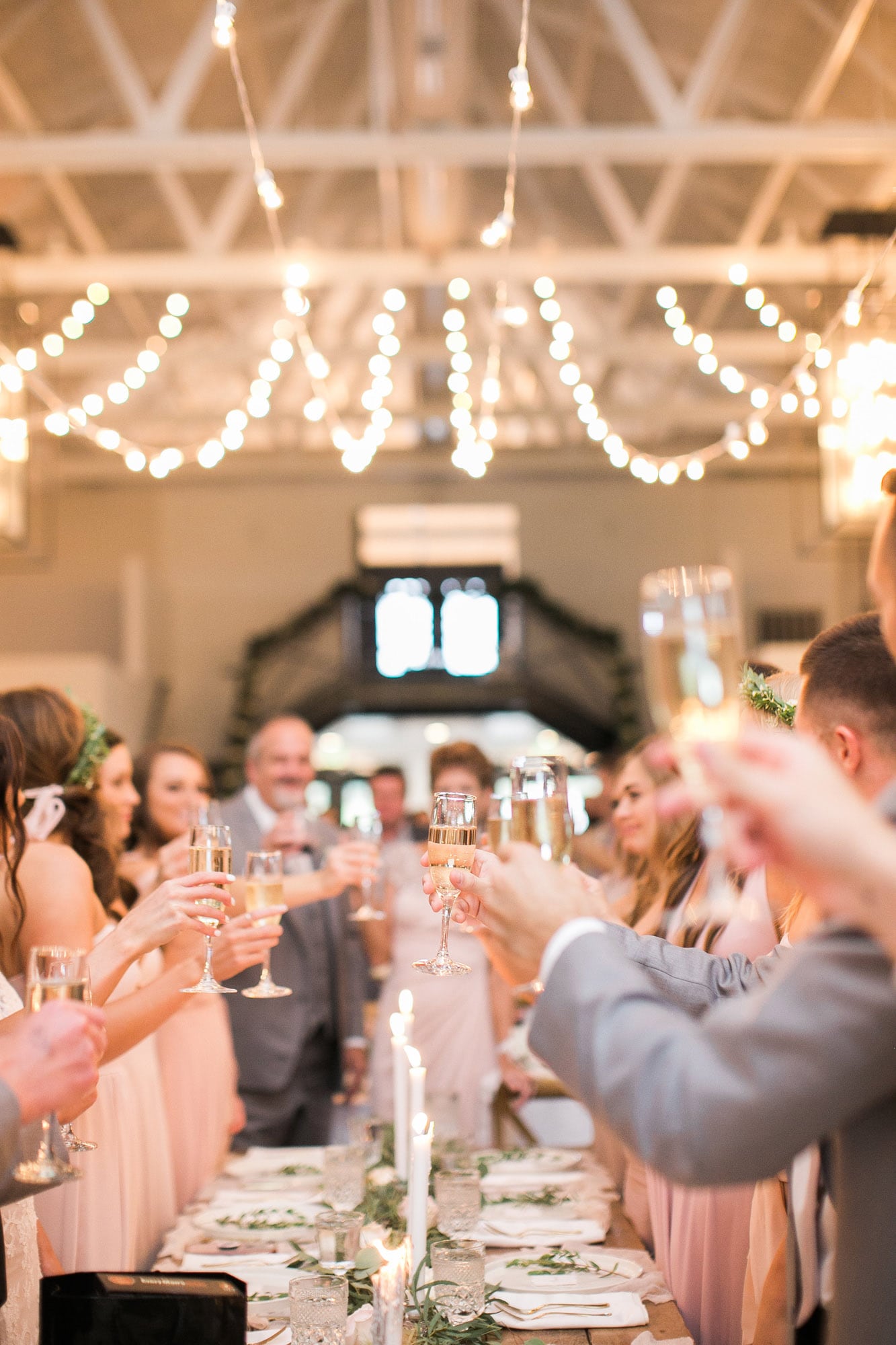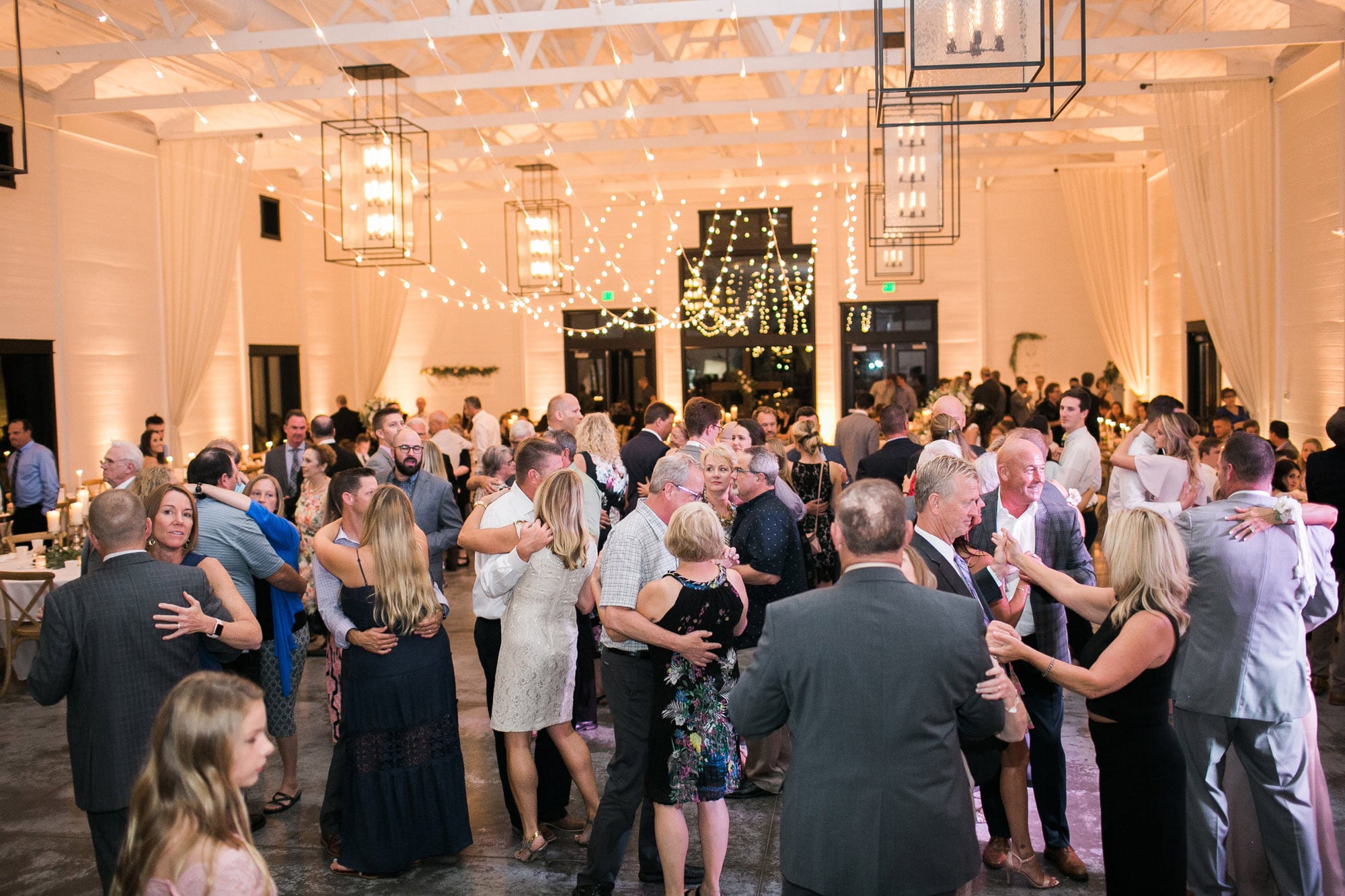 Photos: Ivory & Bliss
The Only Light from String Lights
When Martha & Stephen got married on her parent's land outside the Quad Cities, the string lights in the tent were the only light source. We loved how the string lights were placed around the perimeter of the tent plus up each of the tent peaks. We worked with Big 10 Rentals on this installation and couldn't have been happier with how it turned out.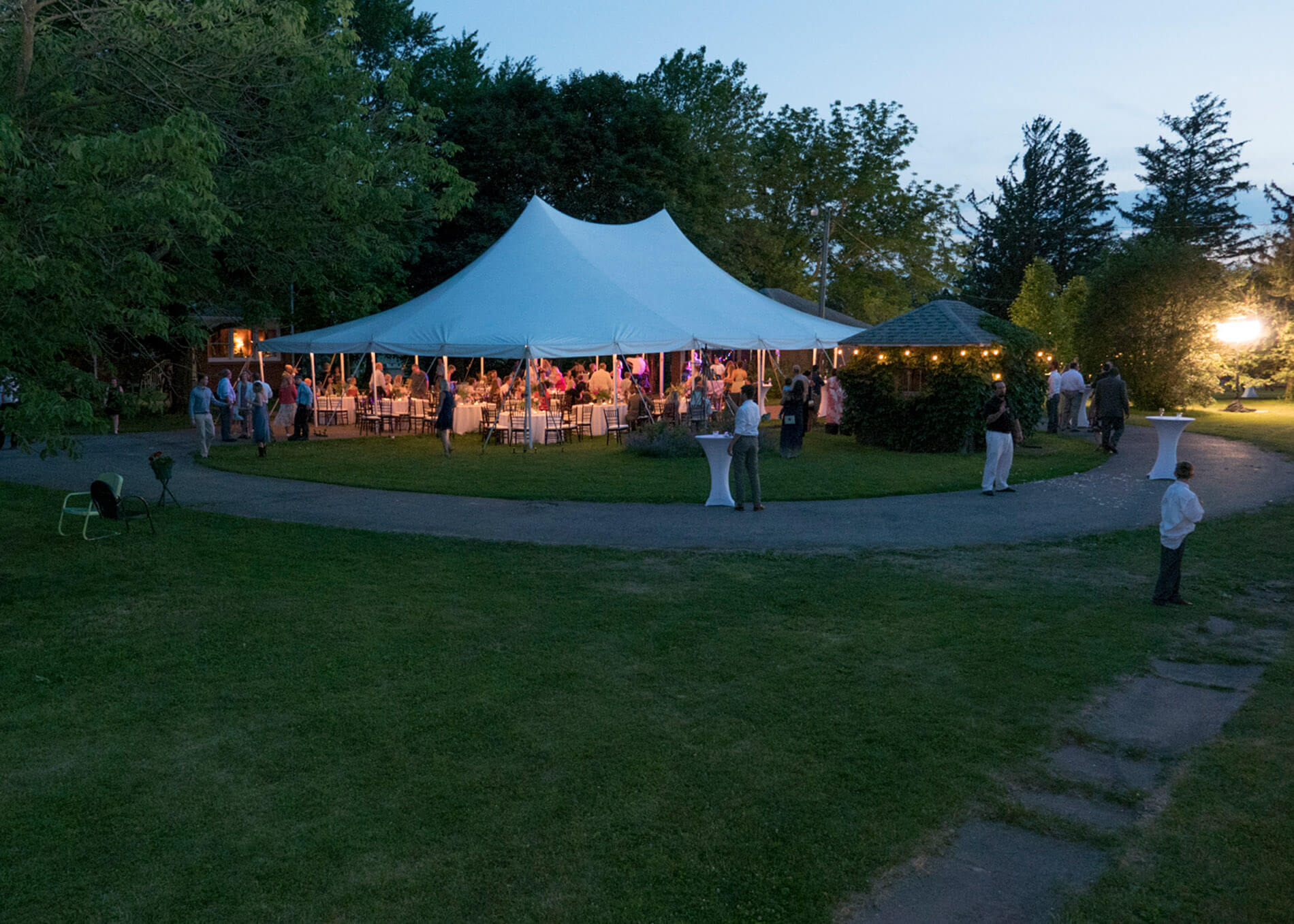 Photos: Thomas Langdon Photography
Existing Venue Decor
Certain venues like Rapid Creek Cidery have string lighting that they keep up year round and it's a beautiful addition to your wedding decor. You don't have to pay any extra and it's just there all the time! We love how the lighting accented Betsy & John's stunning floral installation and hanging candles!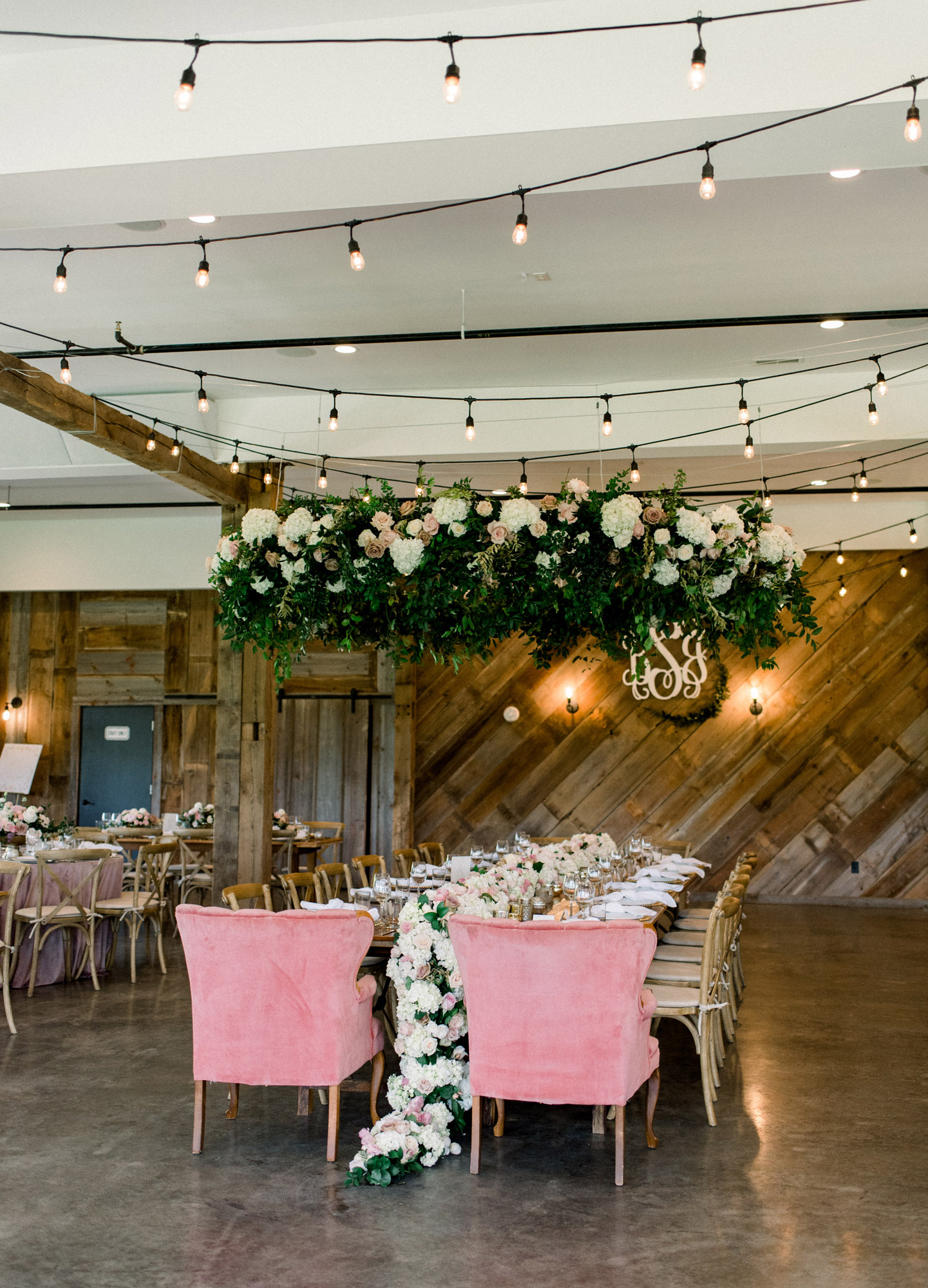 Photo: Macy Marie Photography
Flowers: Hydrangea Bloom
Chairs: Borrow My Vintage
Installation: Unique Events
How are you incorporating string lighting into your wedding day?