Ask The Experts: How Wedding Stationery Impacts the Guest Experience

We got the chance to sit down with Sarah and Celeste with Allegra Iowa City (based in Coralville) to talk about ALL things stationery! They have a combined 19+ years in the industry and are passionate about their craft.
Celeste opened up her Allegra franchise a year ago after acquiring Zephyr Weddings & Zephyr Printing. She and Sarah love getting to incorporate new trends into their work and designing something fresh and unique for every couple.  A lot of people might underestimate the impact that stationery can have on the guest experience, but there is SO much that your stationery can convey to guests before, during, and after the wedding day.
A Great First Impression
Stationery gives your guests a glimpse of what the wedding day will be like. Is it going to be a casual wedding or a black-tie event? One of the first things that crosses people's mind when they open up a wedding invitation is "what am I doing to wear?!" Great stationery will convey your wedding style and get your guests excited to come to celebrate with you. Not to mention, if guests get a fancy invitation, this could even affect what type of gift they bring you. If they know they are going to get a great meal and great entertainment in a nice venue, they may even opt to bring you a larger gift!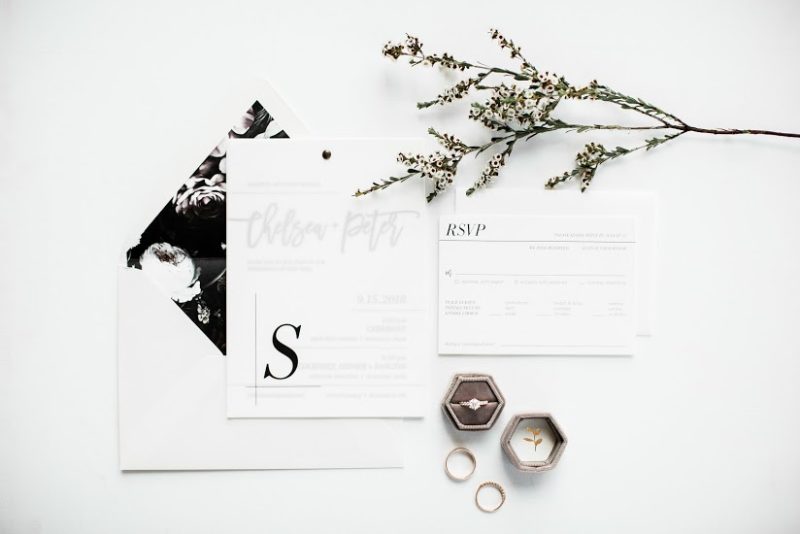 Ivory and Bliss Photography, Gina Whitty Stationery
Communicating With Guests
If there are any special requests that you have or information you don't want your guests to miss, it's important to convey these messages in your invitations. For example, if you are having an adults-only reception, it's essential that your communication is clear and straightforward. It is so important to have great communication with your guests both before, during, and after your wedding day.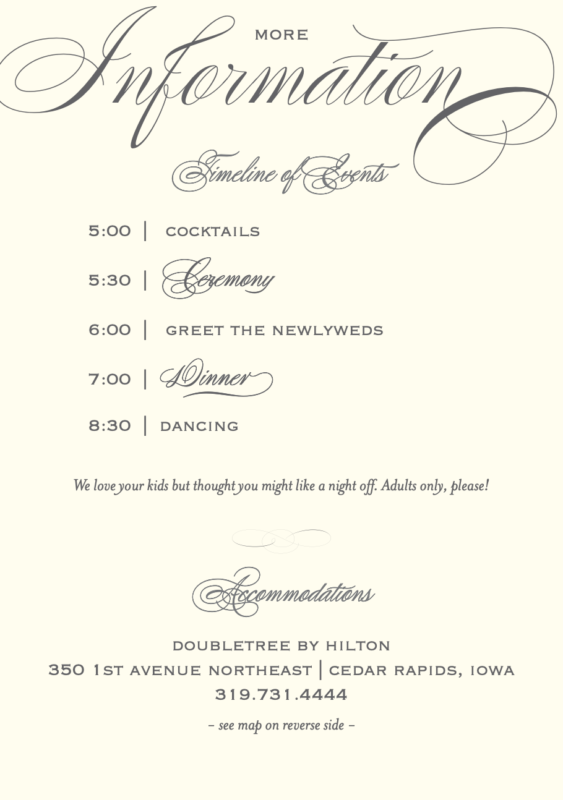 Whether it's a directional sign, seating chart, or place cards, day-of-signage will help your guests navigate through the day. It's important to ensure your guests have a seamless experience and that everything runs smoothly. Having exceptional stationery will make it that much easier to direct your guests.
Stephanie Marie Photography, Allegra Iowa City Stationery
A More Personal Touch
A stationery service like Allegra will help you personalize every aspect of your stationery. If you are having a themed wedding or simply want intricate, ultra-customized stationery, you may want to consider visiting a stationery expert. They will sit down with you, help with wording, and show you a printed proof before your design goes to print. When you utilize an online stationery company, you don't get the same level of service, and you are just adding your information to existing templates. Everything that companies like Allegra do is completely customized, with unlimited options in terms of paper, font, design, and color. They will take the look and feel of your stationery and incorporate it all the way through the Save the Dates to the Thank You cards.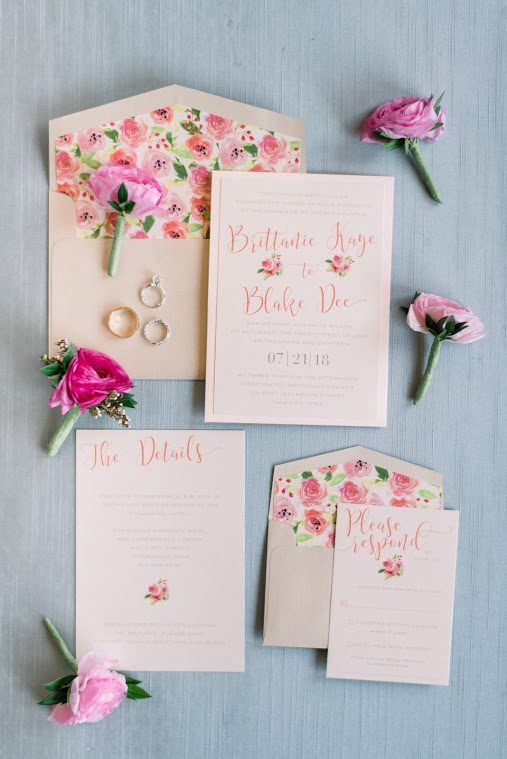 Seneca Epley Photography, Allegra Iowa City Stationery
Selecting your stationery might seem overwhelming, but stationery specialists will make it fun. Stationery is so important to give your guests a great first impression of your wedding and communicate with them effectively. It can create a brand for your wedding and bring your style elements to the next level. If you are in need of a stationery specialist, contact Sarah or Celeste with Allegra Iowa City!