Ask the Experts: Stationery & Wedding Invitations
Most couples have a lot of questions about wedding invitations and stationery. Allegra, based in Coralville, is a locally owned design and print company. Celeste, owner and lead designer; Sarah, lead designer; and, Carl, the master of all things printed, comprise this high-quality and amazing company! They are proud to offer personal, face-to-face customer service and unique, custom invitations.
We asked Celeste, for advice on what to expect and when to accomplish that stage of our couples' wedding planning processes.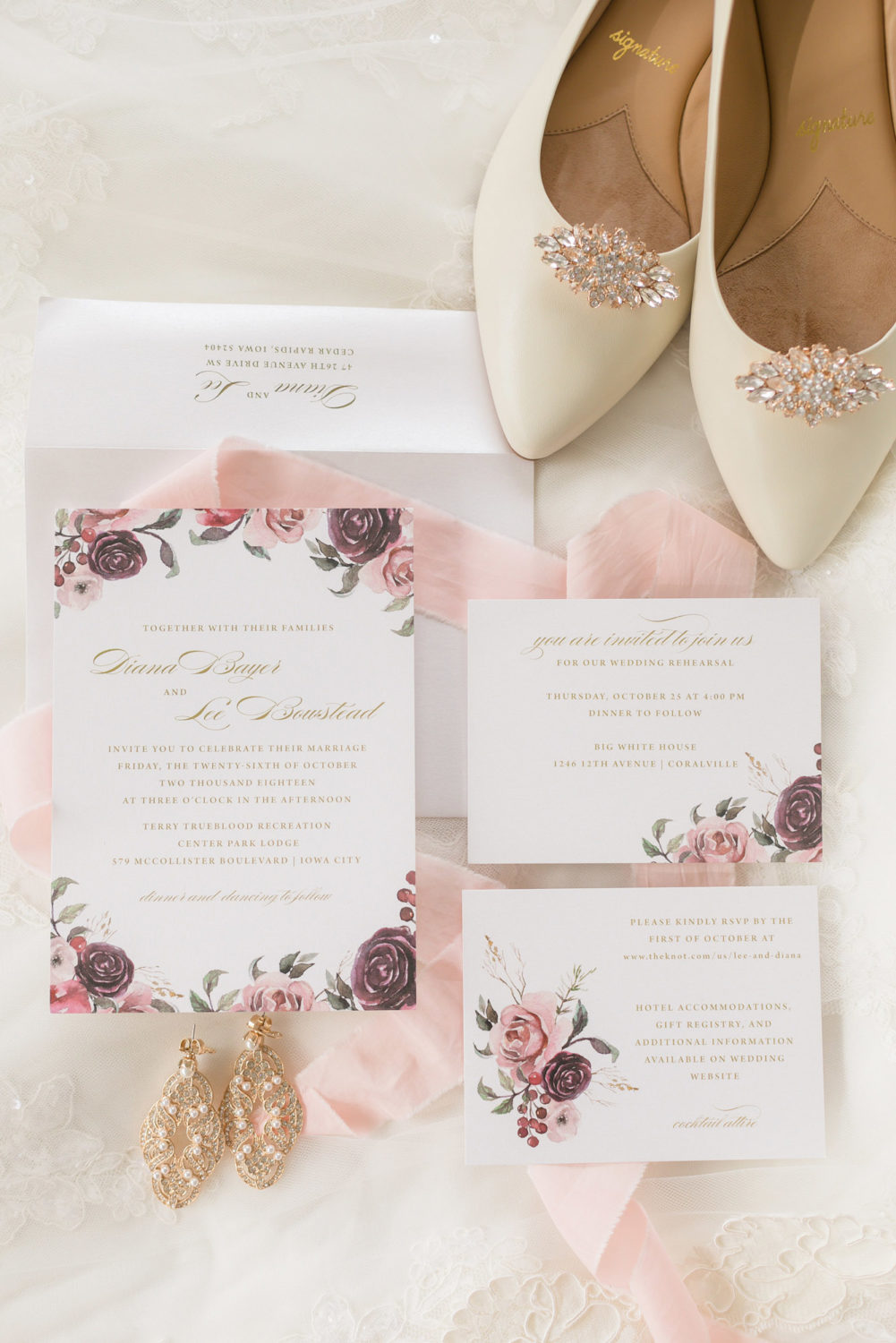 Design Process
When: Meet with a designer 6-12 months before the wedding
First, you meet with one of our designers for a free consultation to determine a creative direction for your invitation based on your ideas, style and budget. You can browse invitation samples and see paper swatches in person. Then, we prepare a written price quote for you to take home that day. The next steps are the design deposit and the invitation wording. Once we have those items we can begin building the design of your stationery suite. We send you electronic proofs via email and you work with your designer to make edits until you are happy with what appears onscreen.
Printing Process
When: Place your order 3-4 months before the wedding, Mail 2 months before the wedding
Once you have approved your digital proof, you receive a full printed proof to view in person on the actual paper and envelopes you selected. Ensure that everything lays out the way you have envisioned and confirm that everything is correct. Sign the approval document and return it to us with your final quest list. We print all of the guest addresses on the envelopes for you so they are ready to stuff, stamp and seal. The actual printing itself usually takes 1-2 business days as everything we do is printed and assembled in-house.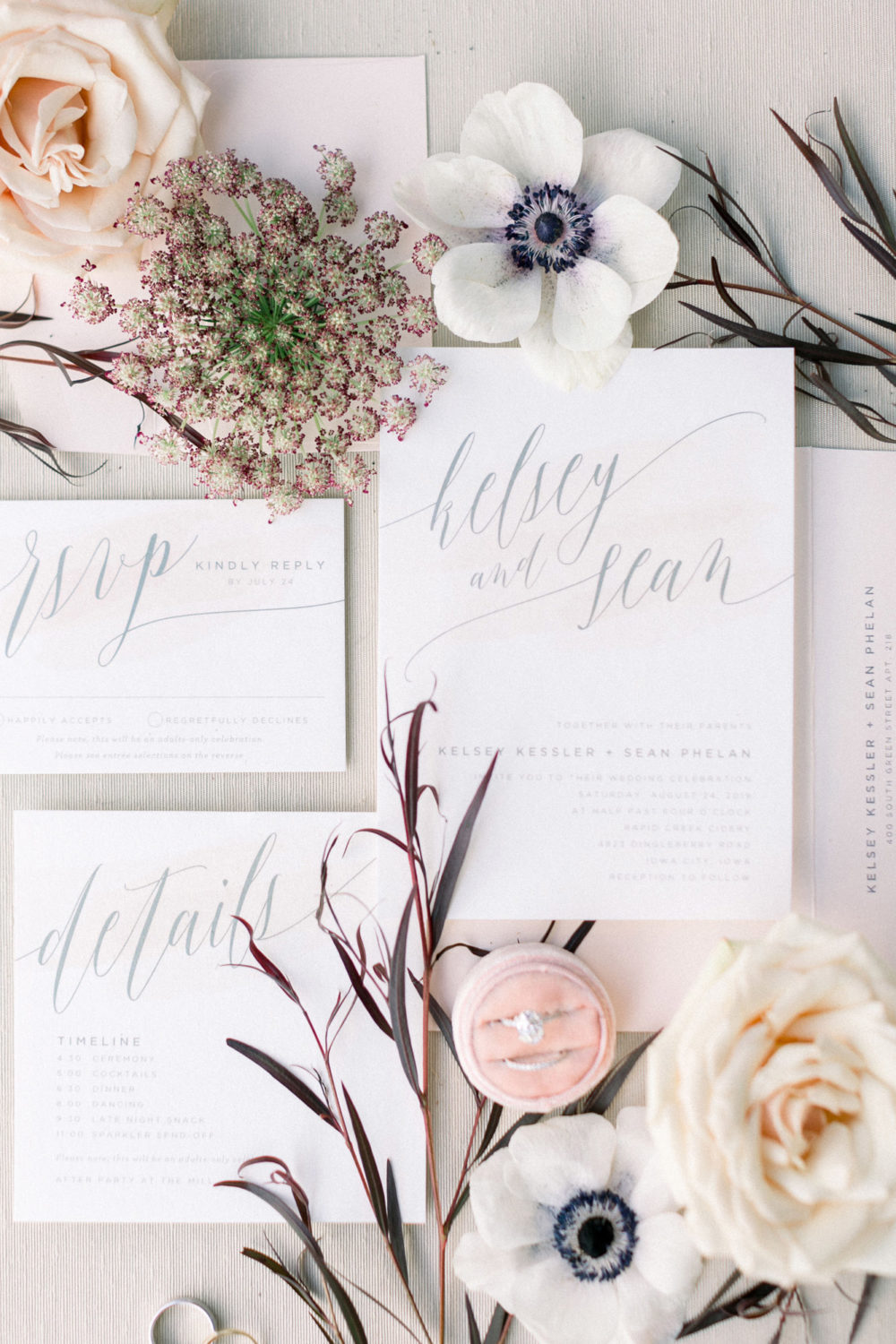 Cost?
Since all of our designs are custom-made for each individual couple, the prices vary widely. Typical invitation suites can be as low as $500 or as high as $5000 total depending on the paper, size, shape, embellishments, and the quantity selected. These prices include everything you will need from beginning to end – concept, layout, design, revisions, a printed proof, specialty paper and/or pockets, invitation, enclosure cards, envelopes, and addressing. All of our customers receive this full service regardless of how much or how little they spend.
Wedding Day Stationery
When: Order 2 months ahead; Pick up the week of the wedding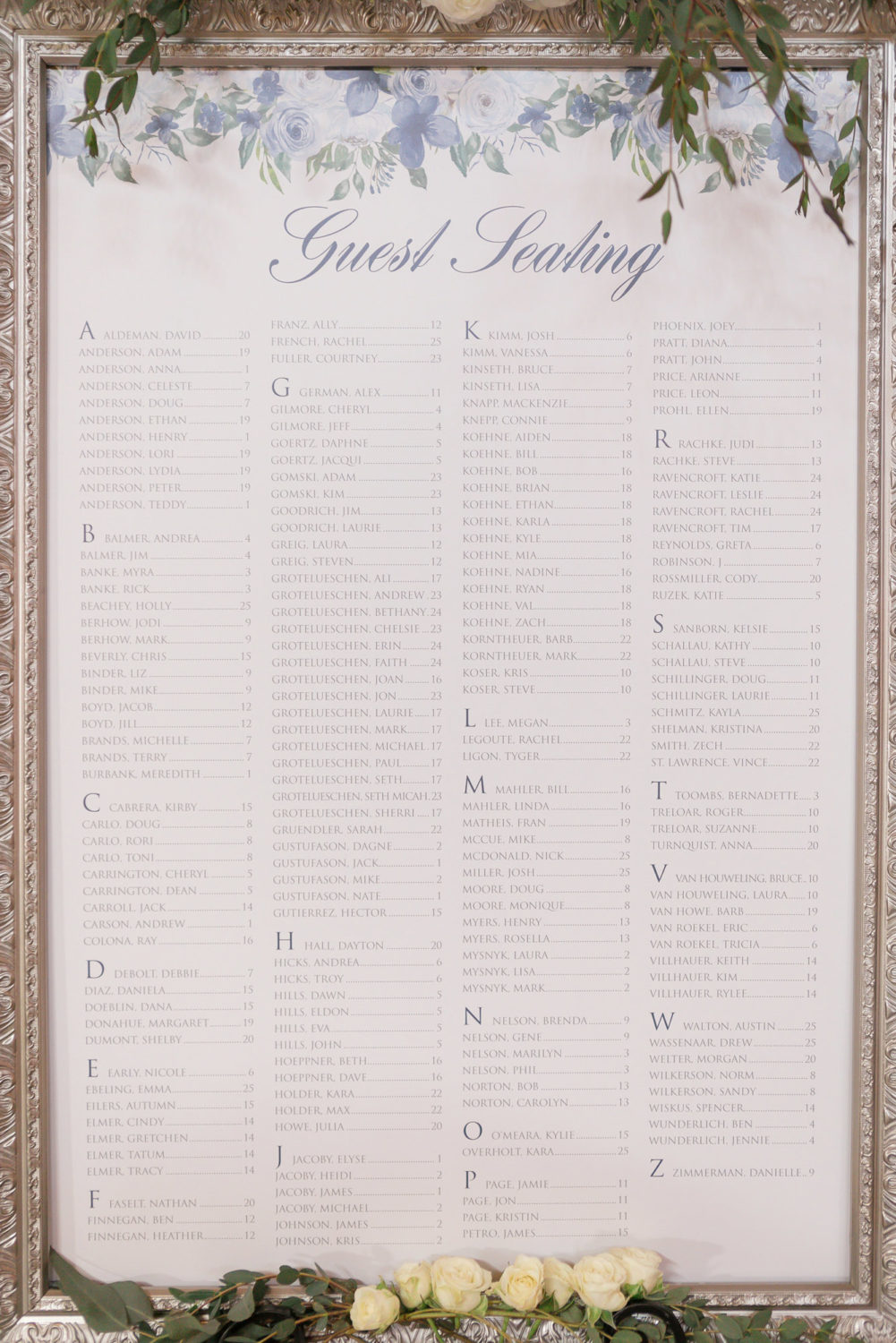 We can also design and print other items to coordinate with your invitations including ceremony programs, seating charts, welcome signs, place cards, table numbers, menus, reception signs, thank you cards, and anything else you may need.
Let us know if you have any questions or if you would like to schedule your consultation. Our business hours are M-F 8:00 to 5:00. We would be happy to get this process started for you right away. We're looking forward to meeting you and hearing all about your big day!
– Celeste and Sarah