Soirée's Guide to: Tipping Your Wedding Professionals
Planning a wedding comes with finding caterers, photographers and just about everything in between. With full expenses already coming in for your wedding and it's vendors, it can be difficult to plan ahead where all the money you spend will go, including gratuity. With all your vendors being the platform to your beautiful wedding, it is appreciated to reward them for a job well done!
Tip vendors who have been great to work with through day of service as well as the planning process leading up. Write thank you notes, these are always a nice little gesture that goes a long way.
Here's a complete guide on all things gratuity: which vendors to tip and how much.
Feature Image Photo Credit: Brian Davis Photography
Feature Image Hair Stylist: Ambrea Manley, Fix Salon
Wedding Makeup and Hair Stylist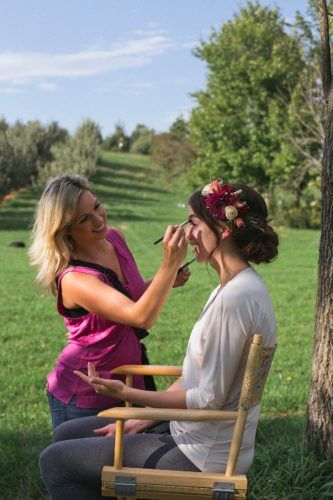 Makeup Artist: Melissa Banes
Model: Ashley Sierra
Photo Credit: Danielson Photography

This is an area where tip is expected. Tip them just as you would at your salon, maybe a little extra for being flexible with the place and time you wanted their service to be done.
How much? About 20% – 25%, depending on the quality of service.
When? At the end of their service.
Catering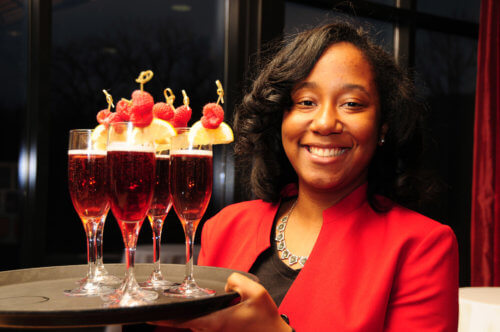 Photo Credit: Impact Photo / Joe Photo
Most catering companies already include a gratuity with the order. If they do not, it is recommended to tip the caterers, especially if they have servers that come to help.
How much? About 15-20% of the total bill. Another option is to tip each chef $50 – $100 and $20 – $50 per server.
When? If it is not included in the contract, when they leave would be preferred.
Delivery & Setup Staff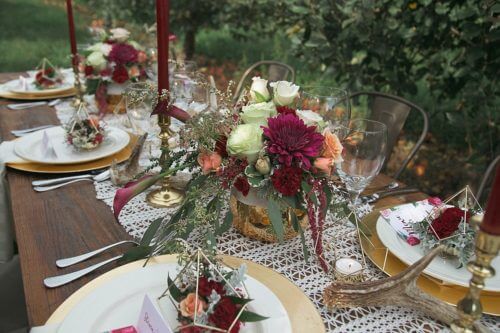 Photo Credit: Danielson Photography
Since there are so much setup that goes into your big day, it is nice to slip a few dollars to anyone who is helping out. These type of vendors include people who bring the important items to the site such as the wedding cake, flowers, tents, and chairs.
How much? $10-20 per person or $50-100 to each team.
When? Drop off cash envelopes the day before the wedding.
Wedding Ceremony Officiant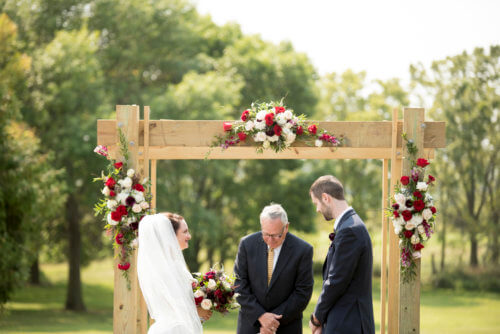 Photo Credit: Eleanor Kathryn Photography
Officiant is a toughie considering yours can be affiliated with a church or synagogue, or just be a family member or good friend. If it is a church member, it is greatly appreciated to make a donation to that institution. If it's a good family member or friend, giving them a small gift would be thoughtful and a nice gesture to thank them.
How much? Donate $50-$150 to the church or synagogue, and for the officiant, a tip of $50-$100. If it is someone close to you, a nice piece of jewelry or a thoughtful gift would be lovely!
When? There is no bad time to give the tip to the officiant considering it is not as expected. You can always hand it off to them during the rehearsal or have an attendant bring it to them.
Band or DJ

Photo Credit: CTW Photography
Tipping musicians is completely optional because it is up to you on how they do. If they follow your perfect playlist and do a great job, it would be nice to throw them a tip and would be appreciated!
How much? 10-15% tip is a nice gesture for the DJ, especially if they bring a lot of heavy equipment. If you have a band, $25 – $75 tip per member is appropriate.
When? Tip at the end of the reception or as they are leaving.
Photographer & Videographer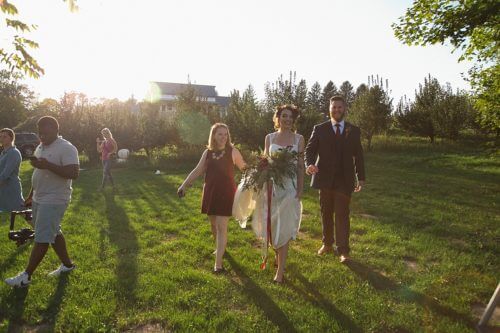 Photo Credit: Danielson Photography
It is not required to give your paparazzi money beyond their normal fees. It is though, a nice gesture to tip each person, especially if they do not own the studio.
How much? $100-$200 per vendor.
When? Tip at the end of the reception or as they are leaving.
Transportation Drivers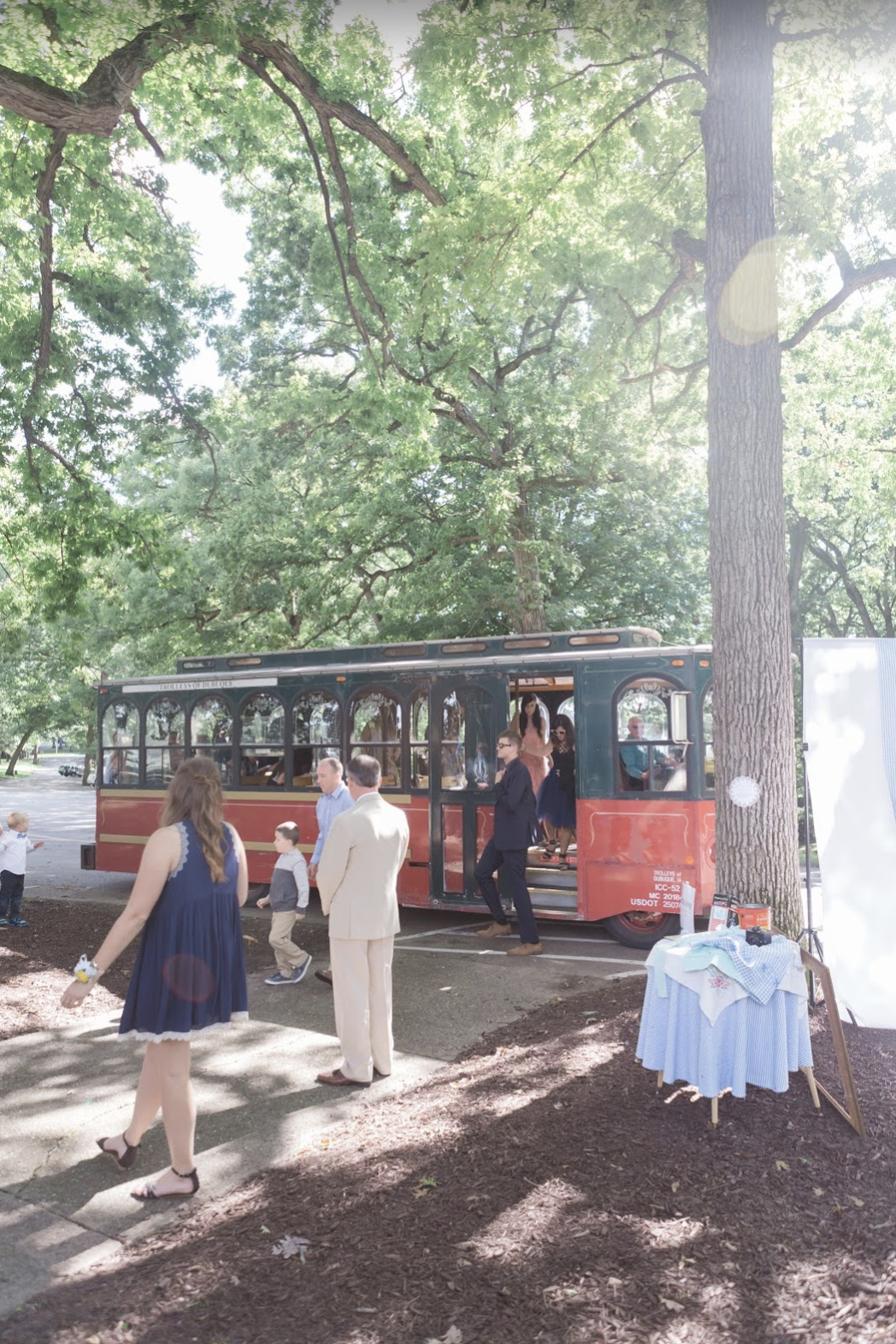 Photo Credit: Brooke Pavel Photography
It is definitely expected to pay those limo, shuttle, party bus, and trolley drivers! Because they're provide safe rides for your wedding party, family, and/or guests – it's someone to take care of and appreciate with a nice tip!
How Much? 15-20% is expected.
When? Give directly to each of the drivers for as many transportation vehicles you have either at the beginning or the end of their shift.
Last thoughts
Soirée would be happy to help disperse the envelopes when you are so busy enjoying your big day! If you did not plan that extra cushion in your budget for tips, there are of course other gestures that go a long way with your team of wedding vendors. Your wedding team does not expect a gratuity, it is more of a nice surprise for them! Post an online five-star review, write them a thank you note, or even better, refer them to your family and friends! These gestures means so much!