Soirée's Guide to Pin Spot Lighting
An Incredible Design Asset
We love Pin Spot Lighting so much for the way it can highlight the best elements of your wedding decor! If you're ordering beautiful floral or rentals for your wedding, we highly recommend Pin Spot Lighting to showcase these amazing parts of your wedding decorations. If your beautiful flowers are in the dim lighting of your space, how will guests see them? They probably won't unless you utilize such a simple, yet important element to wedding design. Pin Spot Lighting is the best!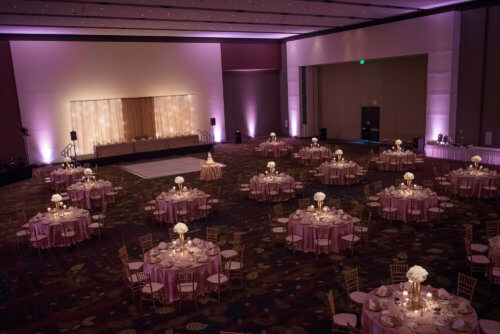 Definition
A pin spot is a small battery-operated light that is controlled by a remote. Typically they are magnetic allowing them to be installed effortlessly onto a ceiling, door, or wall fixture without adhesive, hooks, or drilling holes, making them friendly to most venues who have strict rules about their spaces. The pin spot lighting fixtures are incredibly bright and cast a clean white light onto wherever the spot is directed!
Even your photographs and video will reflect positively because this little lighting element has such a big impact! Here are some of our favorite photos where we have used Pinspots in our wedding designs!
Show off your cake!
For Shannon & Ted's fairytale wedding cake, we knew that we couldn't just leave it in the dark. The table, cake, and abundant flowers were highlighted through the use of Pinspots.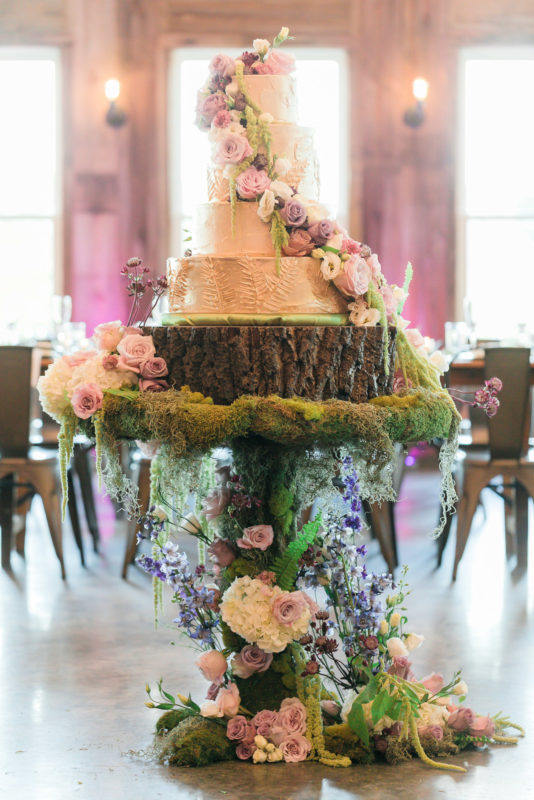 Melissa & Spencer's wedding cake was an homage to her parent's wedding cake from the 1980s! We used pinspot lighting to highlight this table and ensure all guests saw the incredible centerpiece it was for the overall design! Besides the fact that it was a large cake, we had a special blush linen on the table which would have blended into the background of the decor had we not highlighted it with Pin Spots.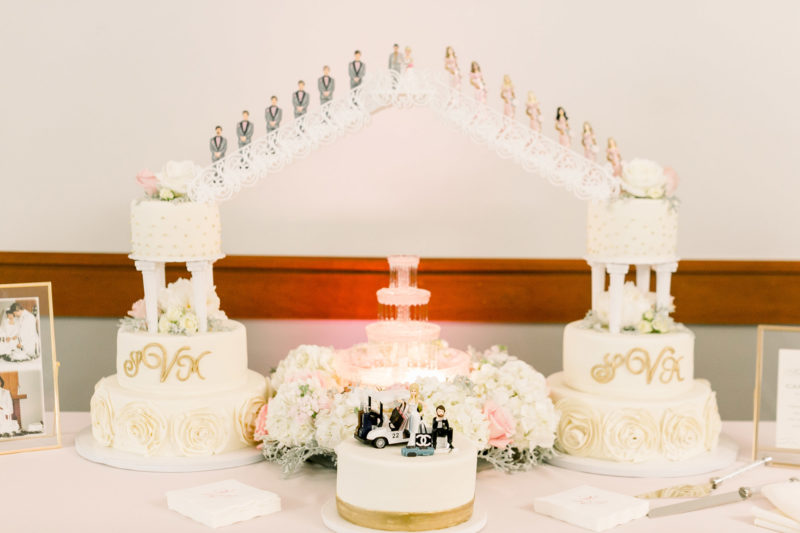 Champagne Wall
For Matt & Shannon's wedding at the IMU, Unique Events had crafted a unique Champagne Wall. We attached Pinspots to the existing lighting fixtures in the space to make sure that guests didn't miss this amazing fixture of the event!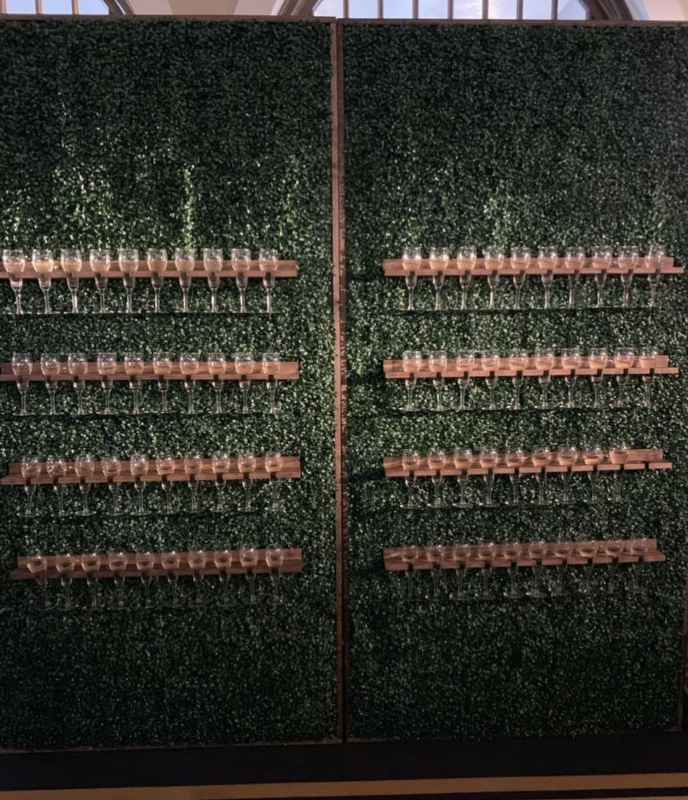 Tall Centerpieces
Even if you have uplighting or other beautiful lighting elements in your reception space, unless you pinspot your tall centerpieces, they won't be as noticible! You can see the short centerpieces in this image that blend in with the tables, yet the tall centerpieces that have been illuminated are quite visible and beautiful!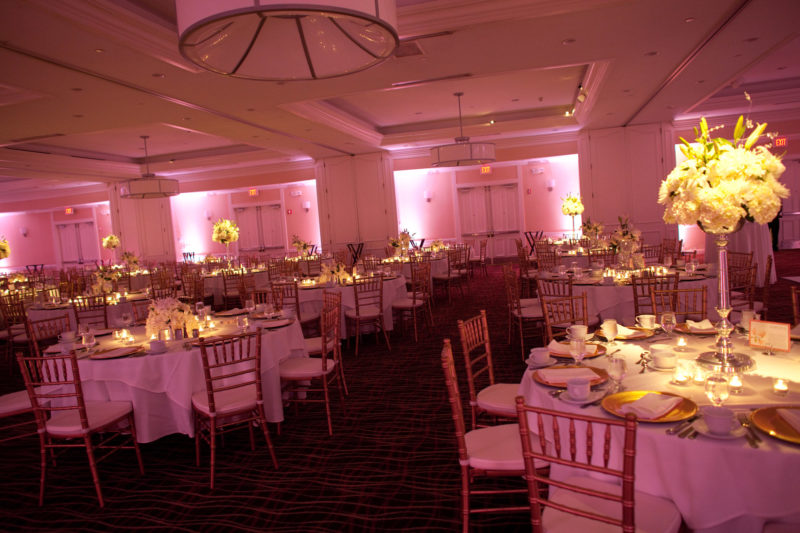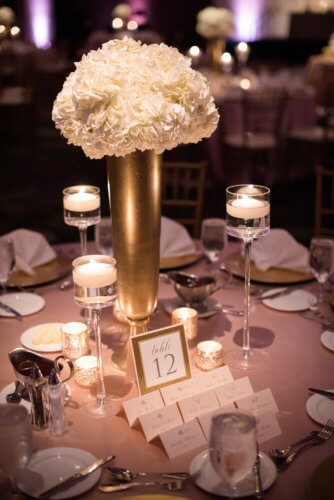 Head Table
If you have a gorgeous backdrop at your head table as Shannon & Matt did, it's very practical to have Pin Spot lights. They illuminated the beautiful boxwoods, draping, and monogram and added a gorgeous hue to space! Plus it helps the guests see you and your wedding party a lot better than if you were sitting in the dark!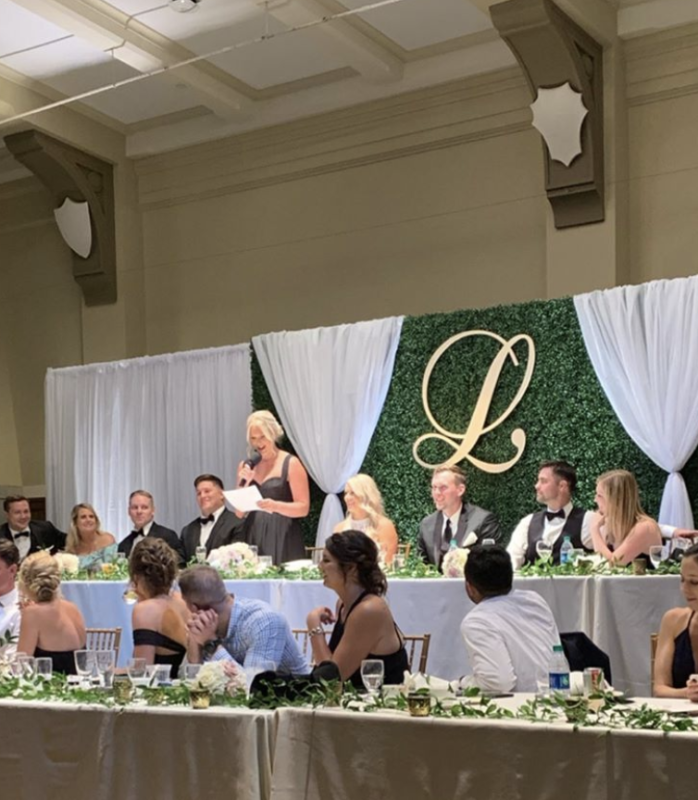 Vendor Credit