Monica and Adam's Wedding at Wilson's Ciderhouse and Venue in Iowa City, IA
A Fall Wedding at Wilson's Ciderhouse and Venue in Iowa City, Iowa
How They Met
Adam was working for a bank when Monica was helping her parents get a loan to start their small restaurant business. Monica's parents pointed out how hard it was to deal with him via email, so she assumed they were dealing with a grumpy old man. Adam walked through the door for a meeting, and she gave him the worst seat in the entire restaurant. Adam kept coming back. At first, Monica thought it was for the food, but she quickly learned that it was to have "candid" conversations with her. Monica then did what everyone would do in this situation, she searched for him on Facebook and sent him a message. From there, it was history. They fell in love and got engaged!
Totally Monica + Adam
Monica and Adam had their photographer and venue chosen but had so many other ideas about their wedding. They were unsure how to execute their visions into reality. After their free consultation, Monica and Adam chose The Experience Package. We loved getting to plan and design such an amazing party.
Monica and Adam knew they wanted their wedding to be something memorable and something that screams, 'This is so Monica and Adam.' They hired their friend's punk rock band, Eugene Levy, to start the party before the DJ. And instead of serving champagne for a toast, everyone took a tequila shot! We even designed a custom beer pong table with their graphics from the invitation.
Monica and Adam were an amazing couple to work with, and we were so lucky to be a part of their wedding day! 🤍
Vendor Credits:
Wedding Planning: Soirée Wedding Planning
Venue/Caterer: Wilson's Ciderhouse and Venue
Bakery: Iced Bakery
Photographer: Nicole Aston Photography
Videographer: Kyrie Copland Films
Rentals: Unique Events
Floral: Beno's Florist
DJ: Clife Entertainment
Band: Eugene Levy
Stationery: Allegra Iowa City
Beauty: Tru Salon
Bridal Gown Shop: Brides By Jessa
Bridal Gown Alterations: The Sewing Room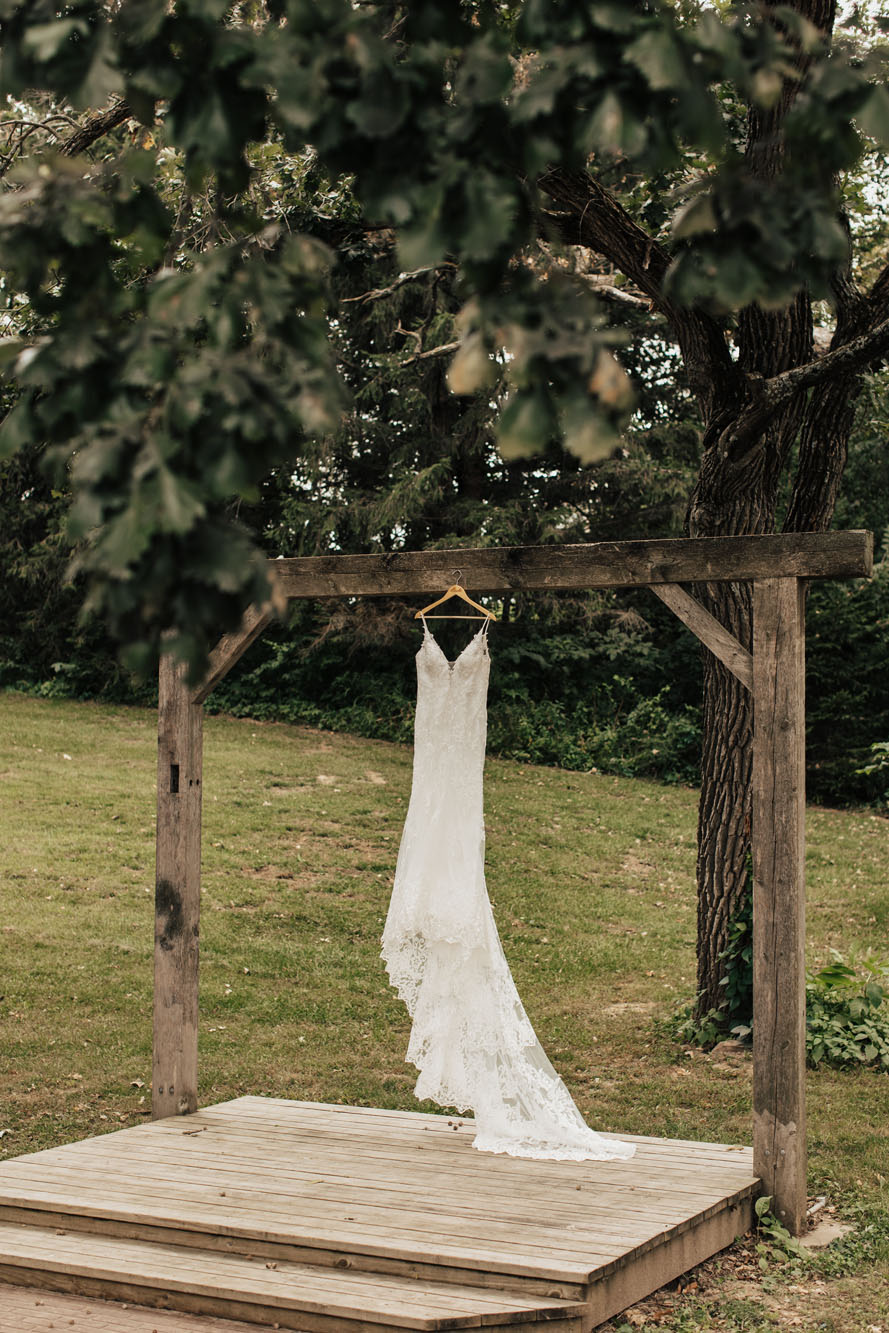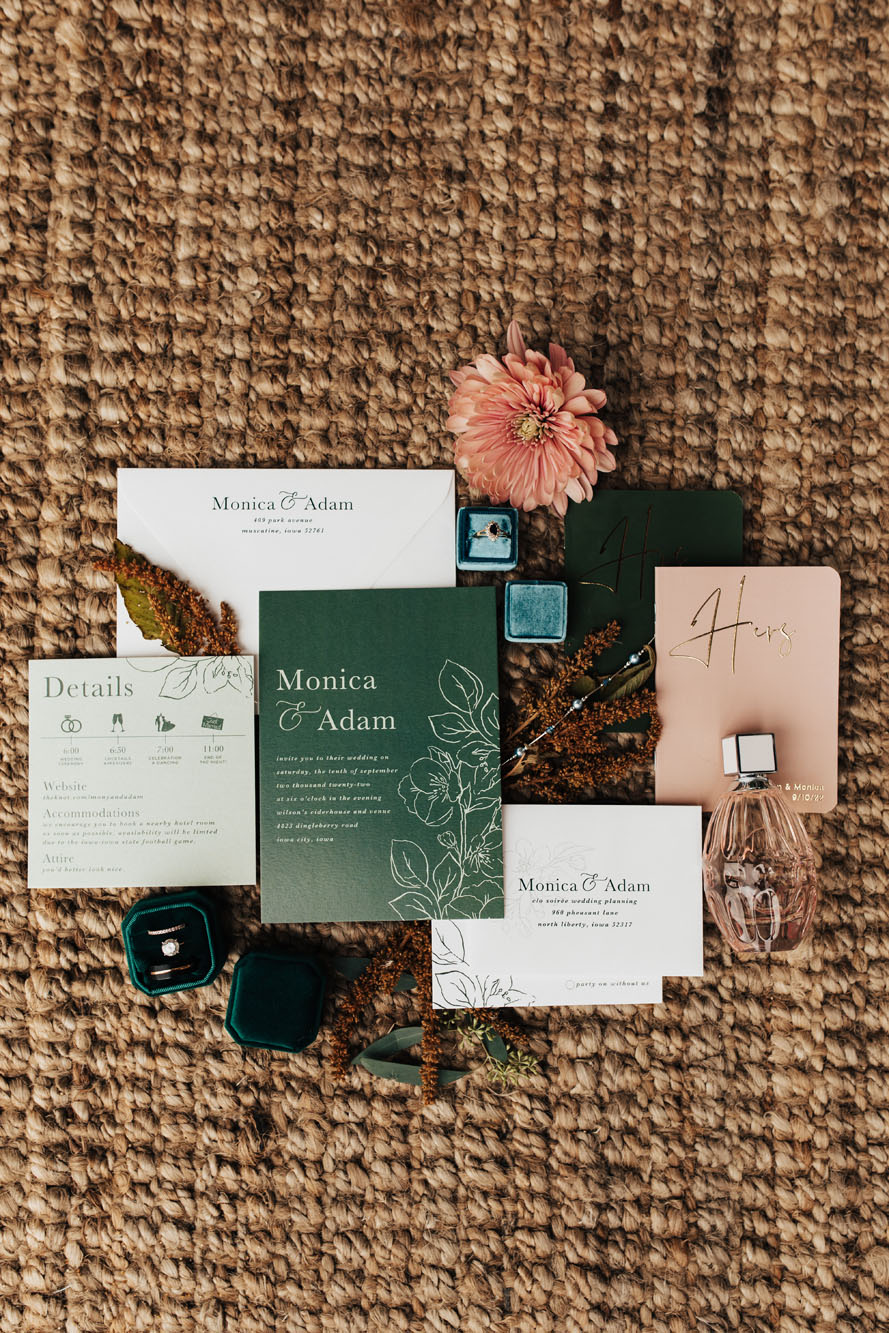 Notice the floral graphics on the invitation? Those are apple blossoms, which were chosen because we were having the wedding at Wilson's Ciderhouse located at the apple orchard of the same name.