Ask the Experts: Mom's Dress Shopping Tips
What should my mom wear to my wedding? What should my partner's mom wear to our wedding? At Soirée, we are asked this question, frequently.
We sat down with Jocelyn & Deb, a mom and daughter business owner team! They are the proud owners of the successful shop: Jocelyn Taylor Bridal & Prom. They shared their expert tips and tricks are to finding the right look for your amazing mama at your big day!
We cannot help but fully agree with everything they shared with us!
What is your secret recipe for the perfect dress for a mom of the bride or groom?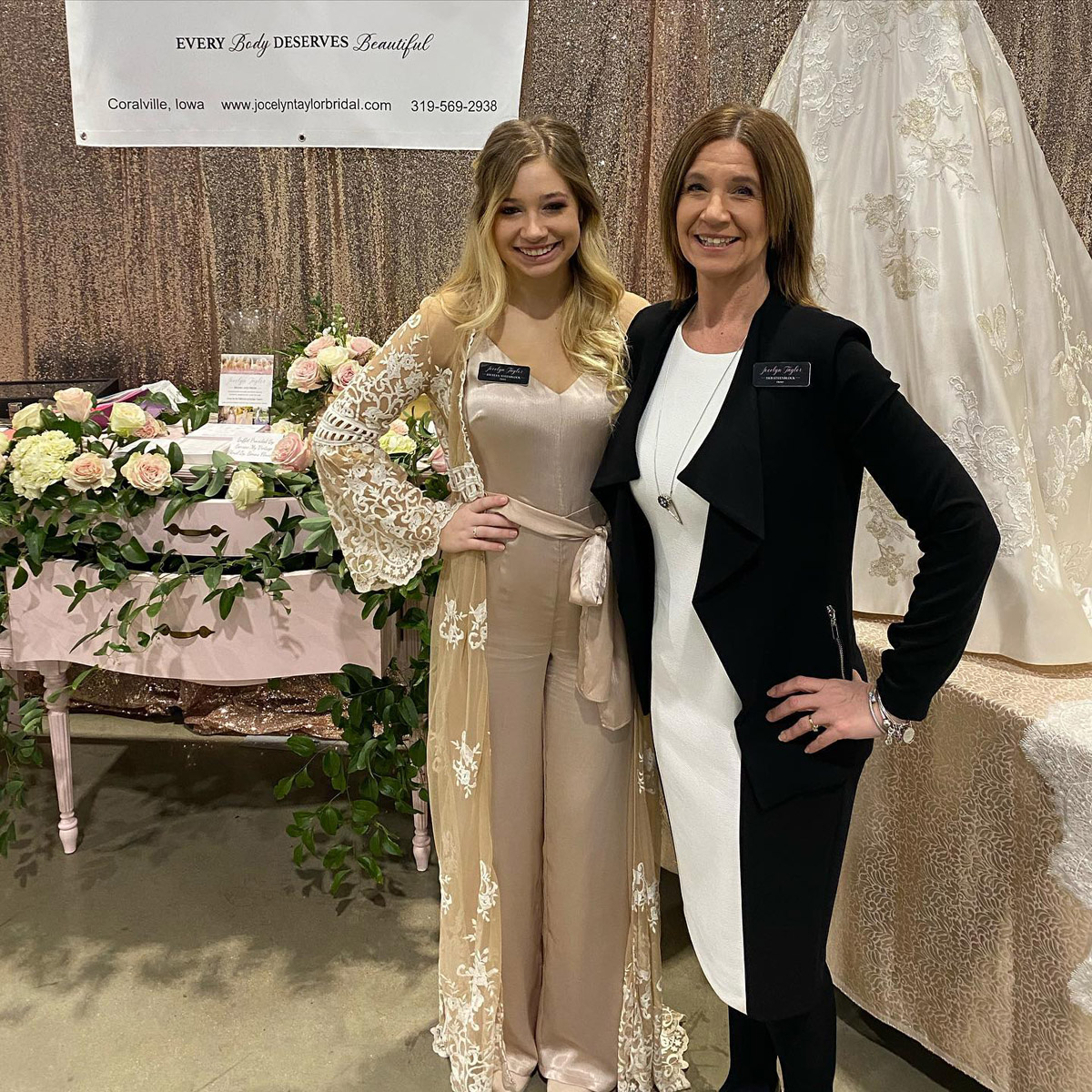 Picking a dress that will make you feel at your most-beautiful is our best tip. We want you to feel confident and stylish! Details on the dress that give it shape such as ruching, beading, lace to have a pattern that draws the eye up to the face, is always flattering.
Dresses with structure will also make a huge difference, so it is crucial to try on styles you might not think you will like based on your impressions of the dress on the hanger. These are often the ones we see moms end up loving and buying!
The biggest secret is having a stylist who can look at you in the dress and know what styles flatter you best, where the waist hits, how the dress hangs, where the patterns are hitting you. Is it making the waist look smaller and is it de-emphasizing areas we want to minimize? If so, maybe this THE dress!!!
Are there any popular colors or styles that you find work the best?
Working within the wedding color palette is our recommendation. Pick a dress color that is similar to what the bridesmaids, groomsmen, or what the accent colors are for the wedding design. Anything neutral is also going to be a good color choice as an alternative. If you're going with a dress that matches the wedding color palette, we recommend a different hue, so it doesn't look like you attempted to match and failed.
We also recommend to think critically about the expectations you have for your family portraits. If you are the mother of the groom, the tuxes are navy, and you have all boys; you may not want a solid navy dress. We recommend a different color to create some contrast in the photos. There are some great options that are ombre, or a lighter shade of blue that would compliment the wedding palette yet allow you to stand out from all of the dark tuxes.
As for style, the dress should be comfortable, figure flattering, and tailored/altered to fit perfectly. All styles work when all these other considerations are met.
It probably goes without saying, but a good seamstress is crucial! A dress may be good in so many ways until the seamstress gets involved. She is the superhero to take an ordinary gown to an extraordinary statement piece in your pictures and memories!
Should mom be in a long or a short gown?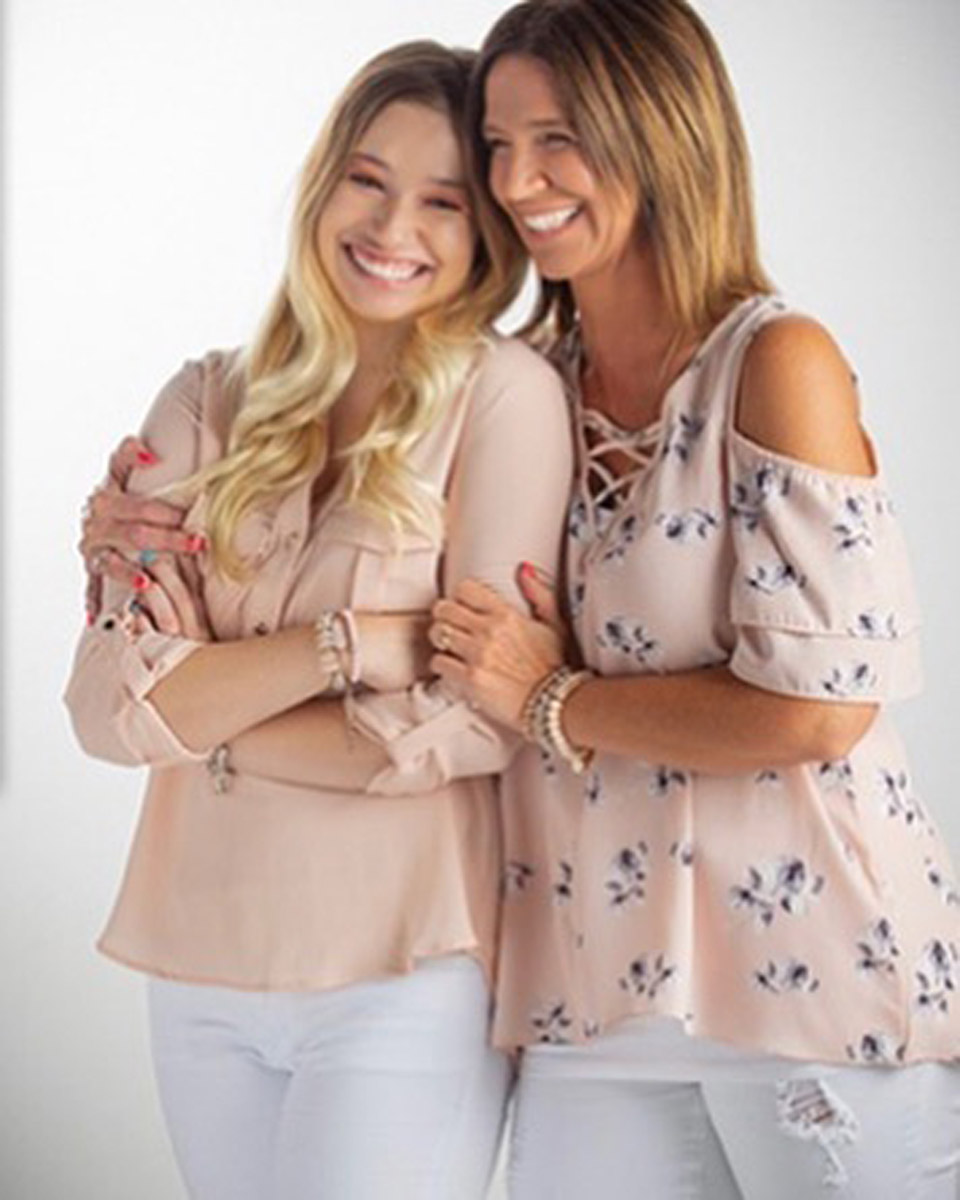 We always ask what is the formality of the wedding? We personally feel long dresses are a little more special, but this really is a personal choice. Any mom should feel confident to wear a dress that makes them feel at their best! If you love to show off your legs, get that short dress that you love! If you want a fluffy ballgown – do it!
A lot of moms think if they are short, then they can't wear a long dress, however, this is not necessarily true. It is often all about where the waist hits and how much detail is on the dress. Don't rule out a long gown if the only reason is because you are short. High quality dresses are designed to be altered, shortening is the number one alteration required.
What jewelry should my mom wear?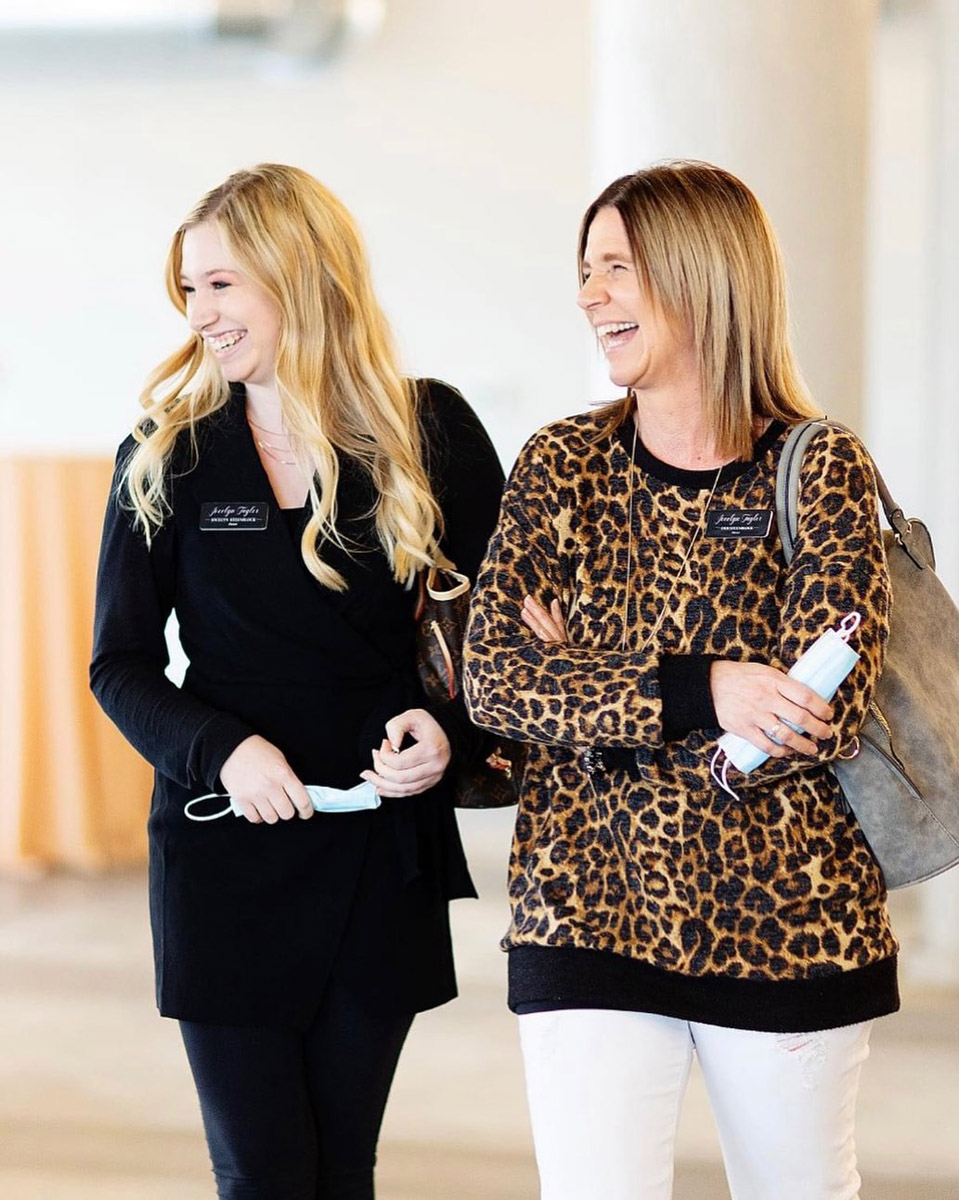 Jewelry doesn't have to be real or expensive so glam it up! Wearing jewelry that is a little fancier then you'd normally wear is one of our favorite confidence boosting tricks. Wear a piece of jewelry that has special meaning to it is also appropriate at a wedding. We have had moms wear something given to them by their husbands, especially anyone that has been widowed.
We also have moms that say I don't wear jewelry and thats ok, the dress often is full of details. You want to feel like yourself that day, just the best version of yourself!
How does a mom know when she has found the right dress for the big day?
Often times it isn't a big moment, it is often the dress that checks the most boxes.
The bride approves.
Mom feels beautiful.
Mom feels confident.
Mom's areas she likes are highlighted.
Mom's areas she don't care for – are minimized.
The color is right.
And last but not least: it is comfortable. Moms: You will likely be in the dress for 10-12 hours, so find something that you can wear all day!
You're clearly experts! Tell us about your shop! What sort of options for dresses would she find, if a mom shopped in your store?
Jocelyn Taylor Bridal and Prom is located in Coralville, Iowa. They require appointments for our moms so we can ensure we have an available dressing room and a stylist to help you with the dress selection process. Jocelyn updates the Pinterest page up to date with all of the styles they have in the store, and there is a variety of styles colors and fabrics to suit the most elegant black tie event to a rustic barn venue.
Deb & Jocelyn carry top quality and stylish dresses by Montage and Cameron Blake, it is important to them to provide dresses that are modern, stylish well constructed and body flattering. The dresses are a little more expensive than what you will find at say Dillards or online, but the structure and quality is unmatched. As the saying goes you get what you pay for. This is a big day for mom too and she should have the best!
Now that you know Jocelyn & Deb's recommendations, keep reading to see real examples of dresses from some of Soirée's past weddings. You will learn why each dress was the perfect gown for that mama!
*
*
*
If you need a bridal gown, prom dress, bridesmaids, or a mom gown, we recommend to shop at Jocelyn Taylor Bridal & Prom. Reach out to them today!