Soirée's Guide to: Applying for the Marriage License
One of the admittedly less glamorous aspects of getting married is applying for your marriage license. And we know it can make you feel a little like this: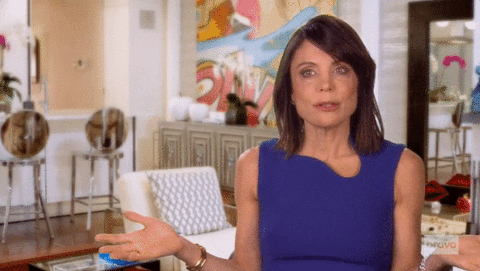 For those of you that are feeling overwhelmed we broke it down into some simple steps to take the stress and confusion out of it!
When to go
At minimum apply three business days before your wedding. In both Johnson and Linn counties there's a three day waiting period between when you apply for your marriage license and when it becomes valid. Although, for an extra $5.00 you can apply for a judge to waive the waiting period. You can absolutely do this earlier though. We recommend to obtain the license about a month before the big day.
What you'll need
This part is delightfully simple! All you need to bring is yourself, your fiancé, a witness, and your photo IDs. The witness will need to know you both personally, and vouch for the legitimacy of your relationship.
What to Expect
You'll have to sign your marriage license application in front of a notary which they have at the recorder office. The license will cost you $35.00 in both Johnson and Linn Counties.
Out of State
If you're getting married in Johnson County and are unable to make it to the courthouse you can download your Marriage License Application from the website below and mail it in. You'll still need to have it notarized with all three signatures.
Hours (both counties)
Monday-Friday 8am-5pm
More information:
https://www.johnson-county.com/dept_recorder.aspx?id=1167
http://www.linncountyrecorder.com/vitals.asp
Feature Image taken by Ivory & Bliss Photography