Jessica & Scott's Winter Wedding in Coralville, Iowa
Jessica and Scott said their "I Do's" in December of 2016 and Soirée had the pleasure to coordinate this beautiful winter day. Colors of hunter green, red, and champagne made this such a warm and loving night for the couple and those who celebrated.
The story of how this couple met is adorable so we had to share! In February of 2013, the Jessica attended a Girls Night Out trip to Wildwood Smokehouse and Saloon in Iowa City. Scott happened to be there that night too with some friends. As the music was blasting and the friends were dancing, Scott spotted Jessica at the bar and couldn't help but approach and ask her out on a date. Although Jessica was not ready for a date, she said yes. The two have been together ever since. The couple proved that love can find you when you least expect it!
The ceremony was held at the Newman Center in Iowa City. It was a beautiful ceremony with her own students playing the violin when Jessica walked down the aisle. Such a personal and heartfelt addition to the day!
The reception was held at the Marriott Hotel in Coralville and was such a great night for everyone who attended! The beautifully set tables included floral by Julie's Fountain of Flowers, specialty linens from Celebration Linens, and rentals from Soirée. No detail was spared – even the stationery from Zephyr Weddings matched the overall event themes and colors. The evening proceeded so smoothly with the Marriott staff taking charge and ensuring a great experience for all guests. Set to the perfect soundtrack by the killer tunes from Unique Events DJ, the couple was dancin' the night away like they did when they first met.
Vendor Credits:
Photography: CTW Photography
Venue & Catering: Coralville Marriott
Flowers: Julie's Fountain of Flowers
Invitations: Andi's Invites
Day-of-Stationery: Zephyr Weddings
Videography: Video Center Media
Cake & Cookie Favors: Tip Top Cakes
Linens: Celebration Linens
DJ: Unique Events
Coordination and Rentals: Soirée Wedding & Event Planning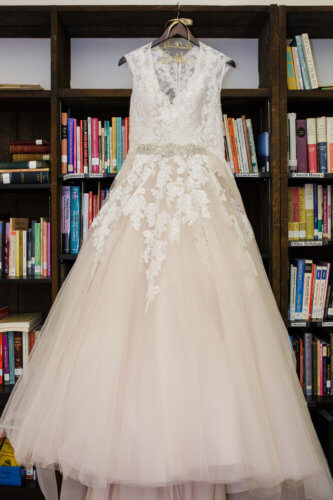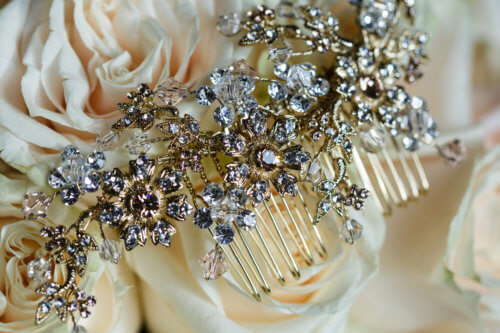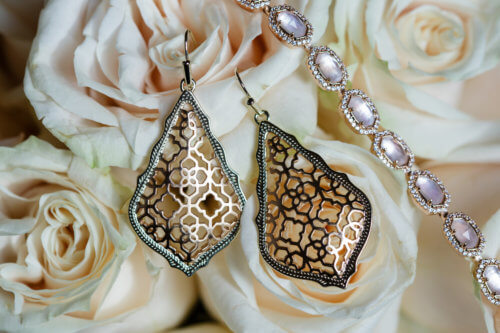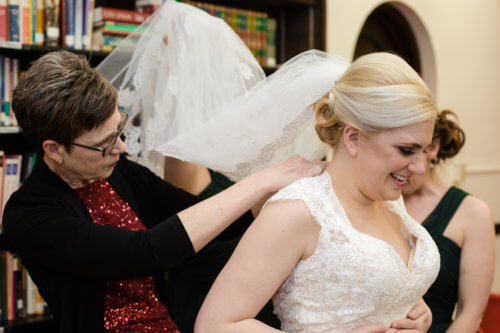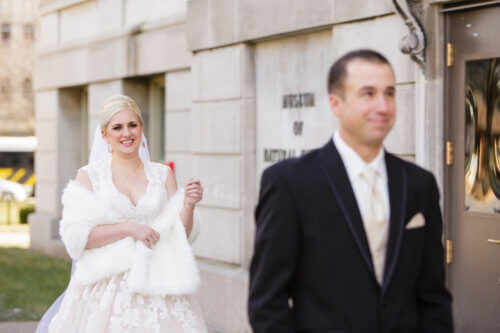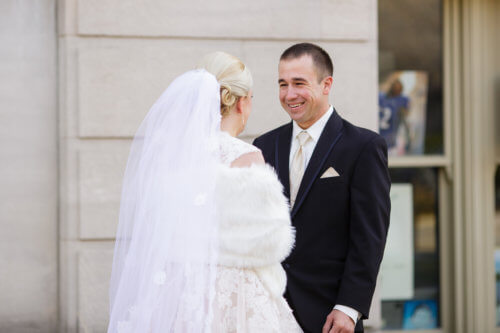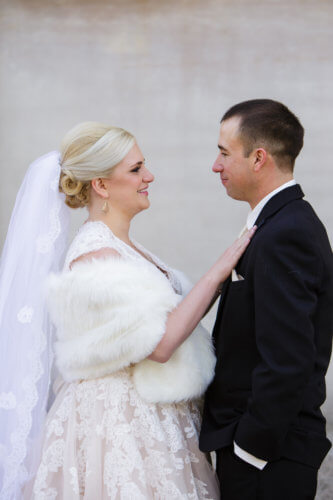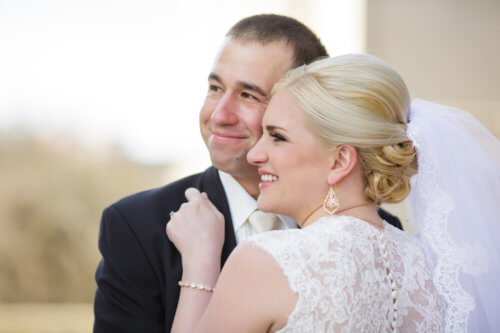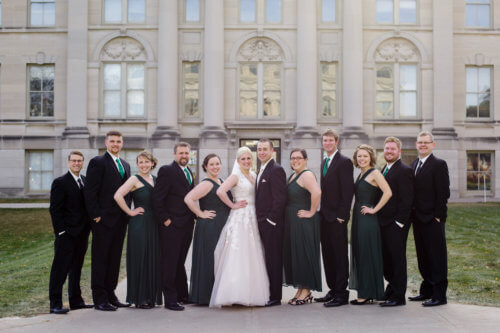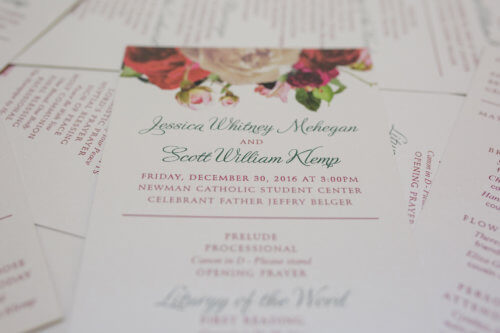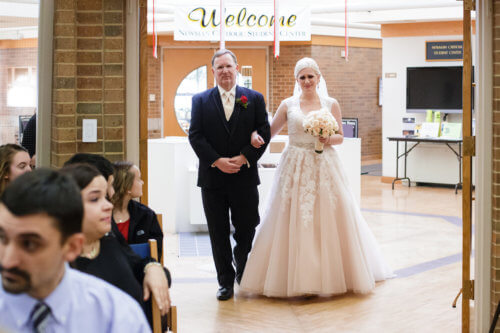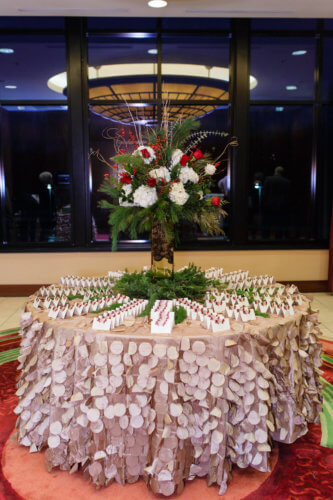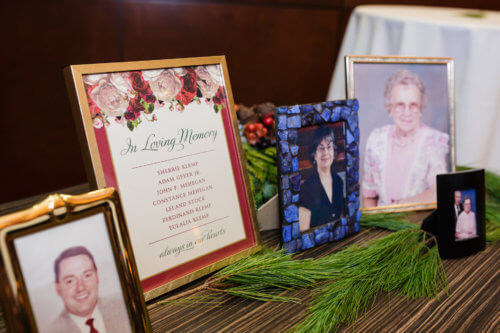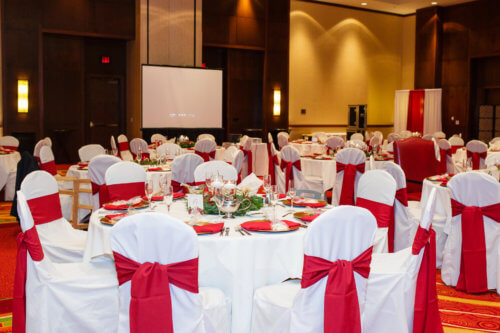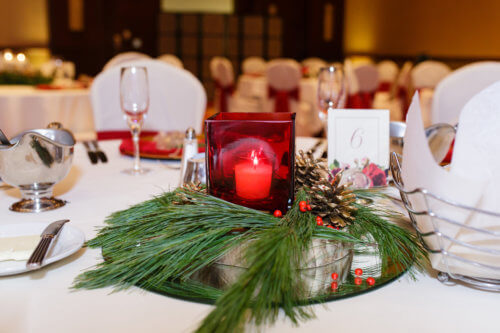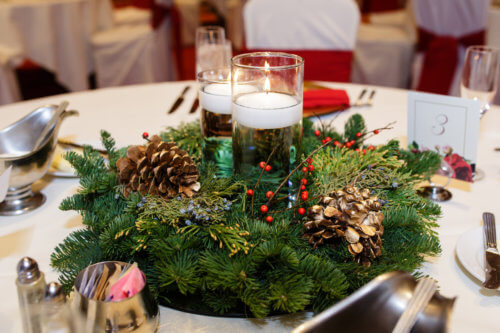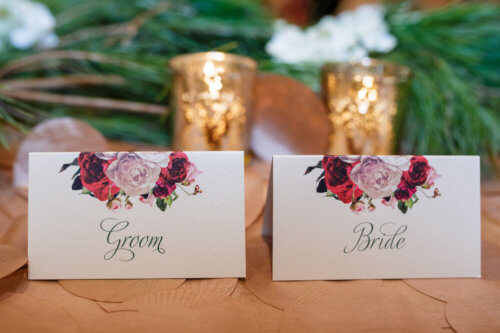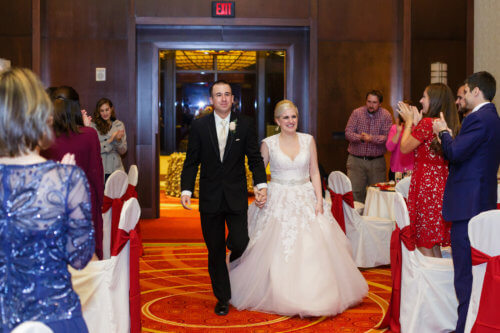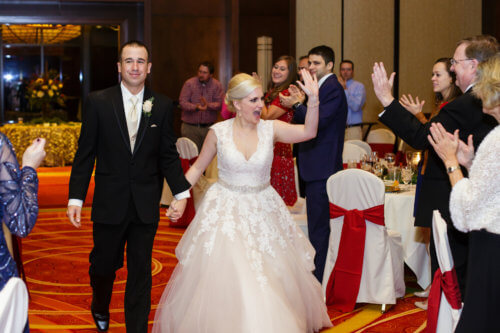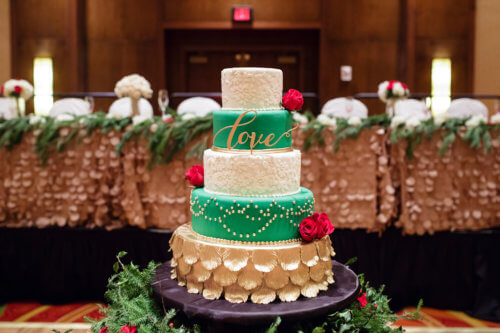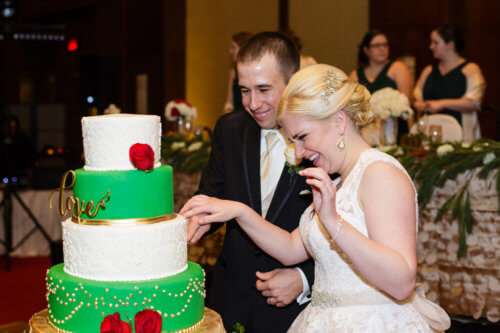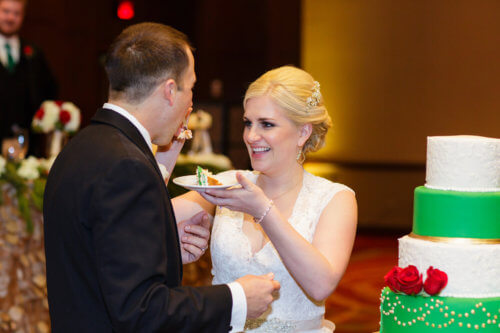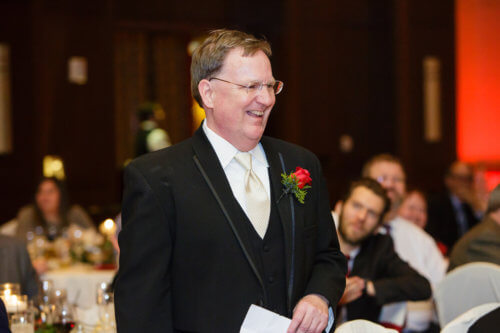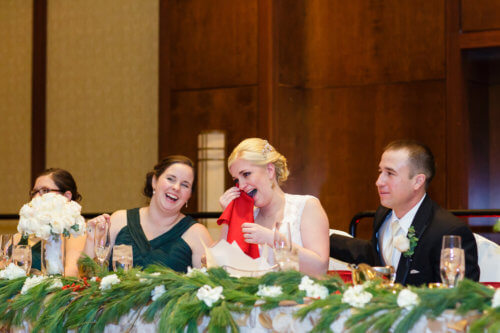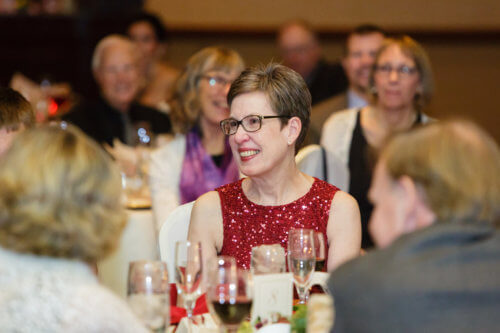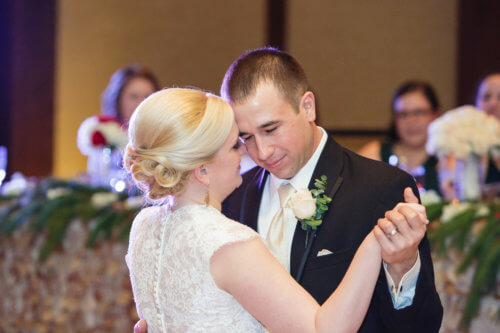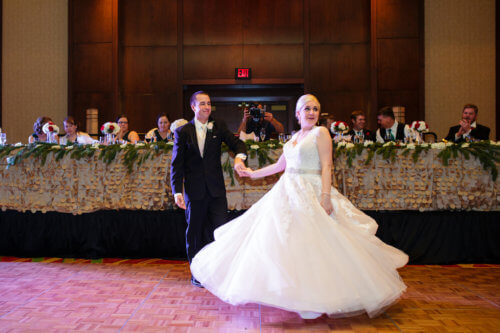 Now that you've seen some images, you have to watch this amazing video reel of the best moments of their day, by Video Center Media.
Congratulations to Jessica and Scott! Such a beautiful day to match the beautiful couple. Thank you for choosing Soirée to coordinate your wonderful day!