Soirée's Guide to: Hotel Shuttles vs. Hired Transportation
How do we get here and there?
A big question that pops up often for our planning couples is all about transportation! Should you book transportation for your wedding party, family, and guests attending the wedding? Or, does it make more sense to use the (many times, free) shuttle provided by your hotel? It can be a challenge to decide, but here are some patterns we see often when working on these logistics!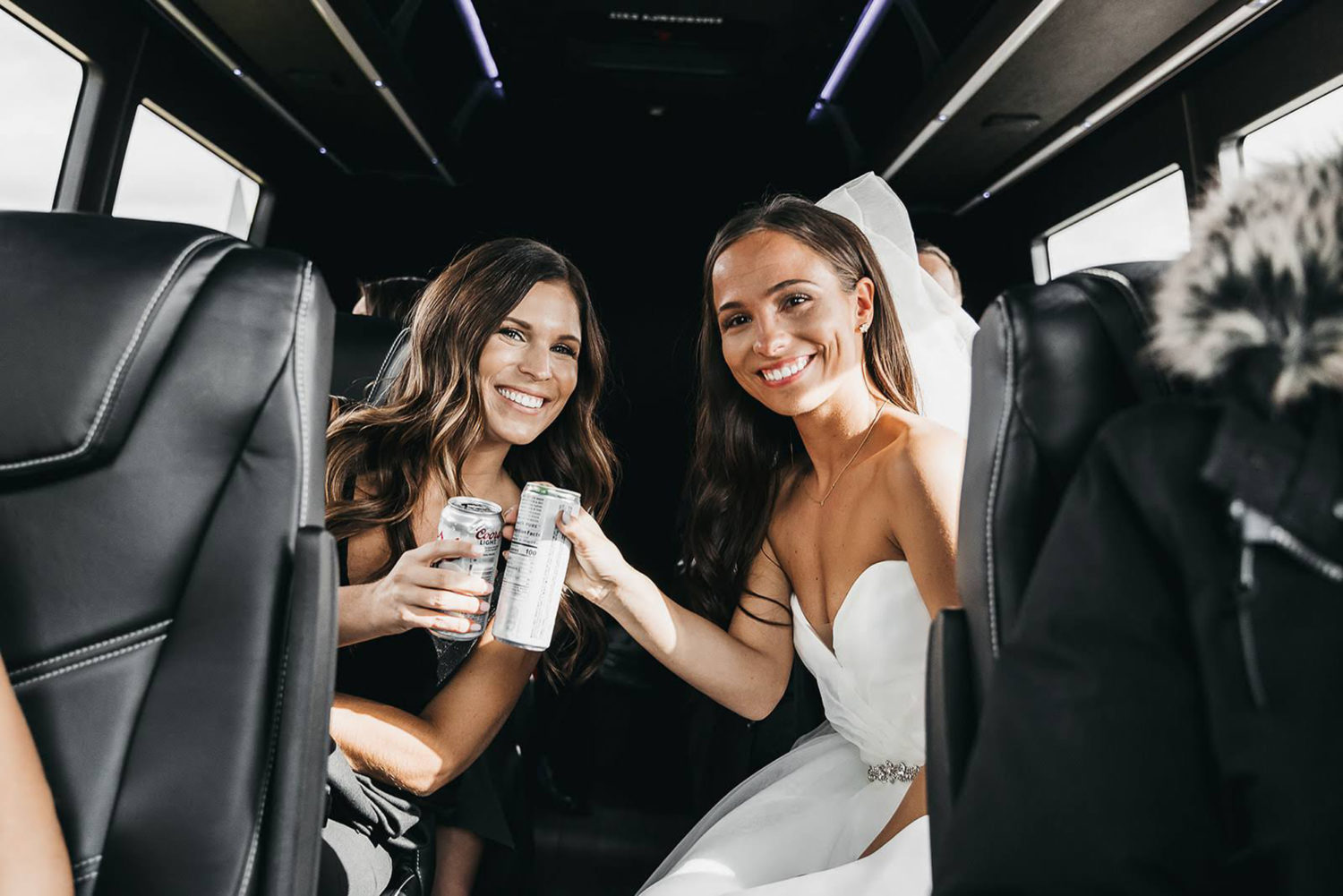 Photo: Terra Ong Photography; Cotton Creek Mill Transportation
What do most hotels offer?
Most hotel shuttle services (if they have one) operate on a first-come, first-serve basis. It has to be available for all guests so they typically do not schedule shuttle times in advance. Sometimes the hotel staff will advise that a wedding group of guests need to check-in at the front desk at least 15-20 minutes prior to wanting to leave in case the shuttle is out on a run. Depending on their travel distance radius, the number of shuttles available, and the size of the vehicle, it may (or may not) take a long time between runs.
Depending on how many guests you have staying at the hotel, would determine how early guests will need to plan to depart on the shuttle. For example, if you have all 20 rooms filled and 20+ guests, they cannot all plan to leave 15 minutes before the start of your event. Most hotel shuttle vans only seat 11-14 passengers.
Some hotel shuttle drivers give the guests a "shuttle card" with a direct number to call when they are ready to be picked up. You should keep in mind it can take a while to go pick up guests if the hotel shuttle is gone on another run.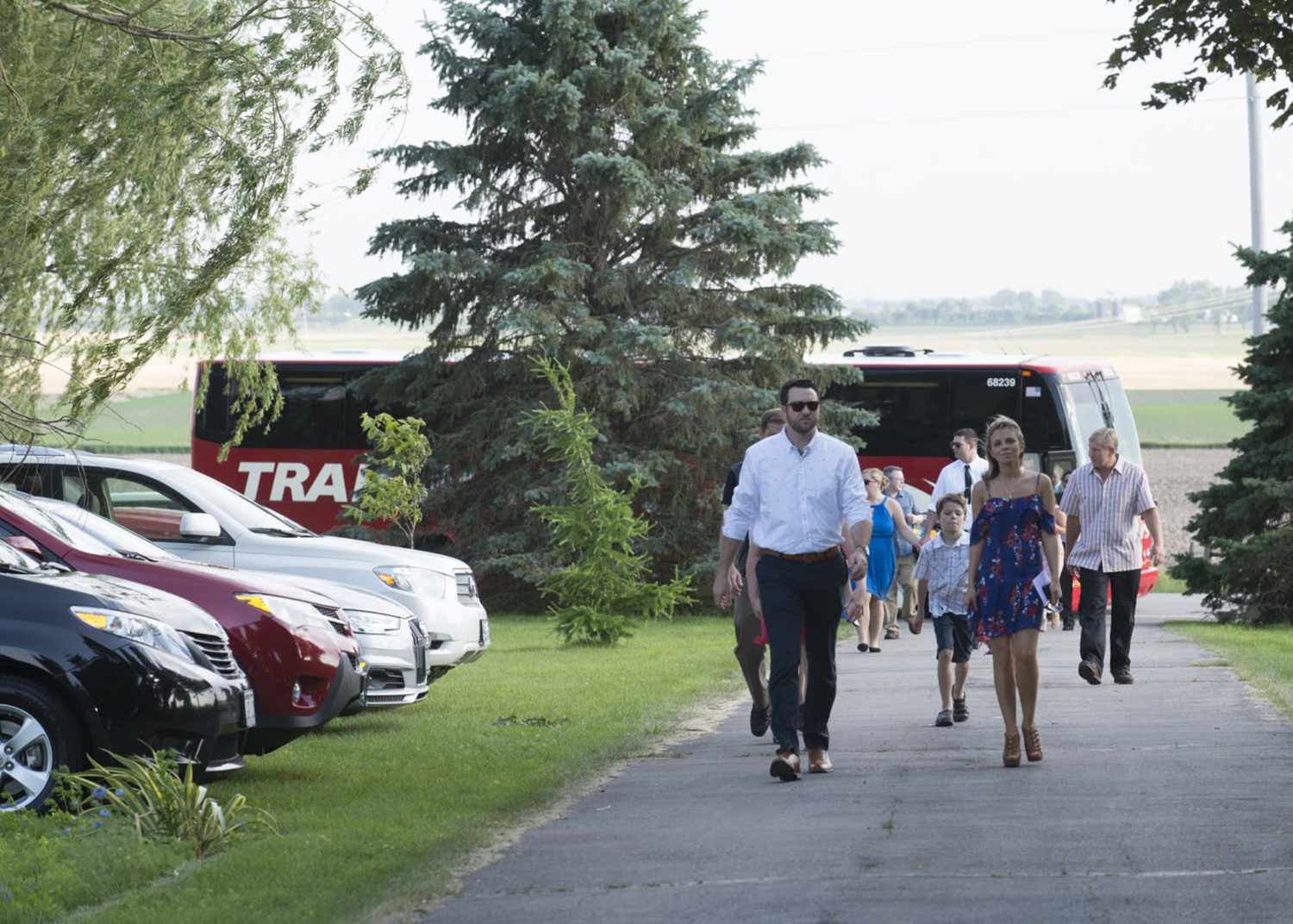 Photo: Thomas Langdon; Bus: Burlington Trailways
What can Hired Professional Transportation offer?
Your wedding day is one of the most important days of your life. You shouldn't have to worry, stress or wonder about how you're getting around! The easiest way to take care of this is to hire professional transportation to take care of that for you. When it comes to getting yourself, your wedding party, your family and maybe even your guests from "point A" to "point B" a hired transportation service can really be such a huge help and make things convenient for you. When you use professional transportation companies, you know that you have a reliable and convenient option to get you where you need to go, when you need to go there.
Most transportation companies have a wide variety of options for you depending on how many people you need transportation for, how many trips you need to make, and how long during the day you need them. The company will determine which vehicle (or vehicles!) would be best for you and provide you with a quote for what will work for you and them on your day.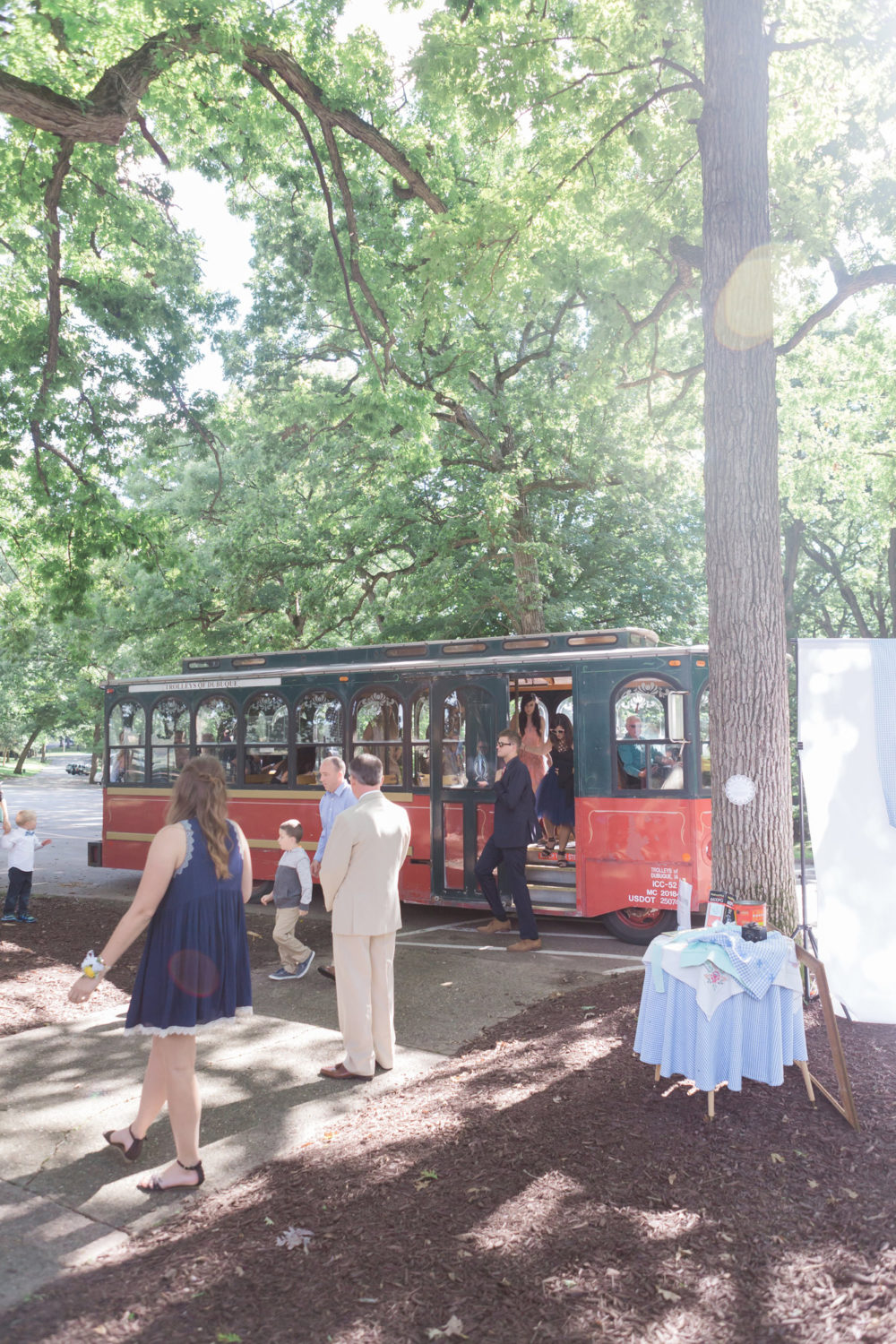 Photo: Brooke Pavel Photography; Trolley: Dubuque Trolley Company
I need to hire a professional transportation company, how do I do that?
When you book a planning package with Soiree, we can help you find your transportation company! We work with you to figure out who needs transportation on your wedding day and at what times. We can reach out to local companies that we trust to request a quote from them for your wedding day.
Many professional companies around here are used to us giving them a call to get some estimates from them, so they typically get something worked out and back to us within a few days of contact. This makes things easier for you because we explain what you need. Then they write up the quote and send it to us to get your thoughts on it! After we have gone over all of the options, we can work with you to choose the one that best fits your needs and finalize a contract!
Just like that, you've checked another task off of your to-do list.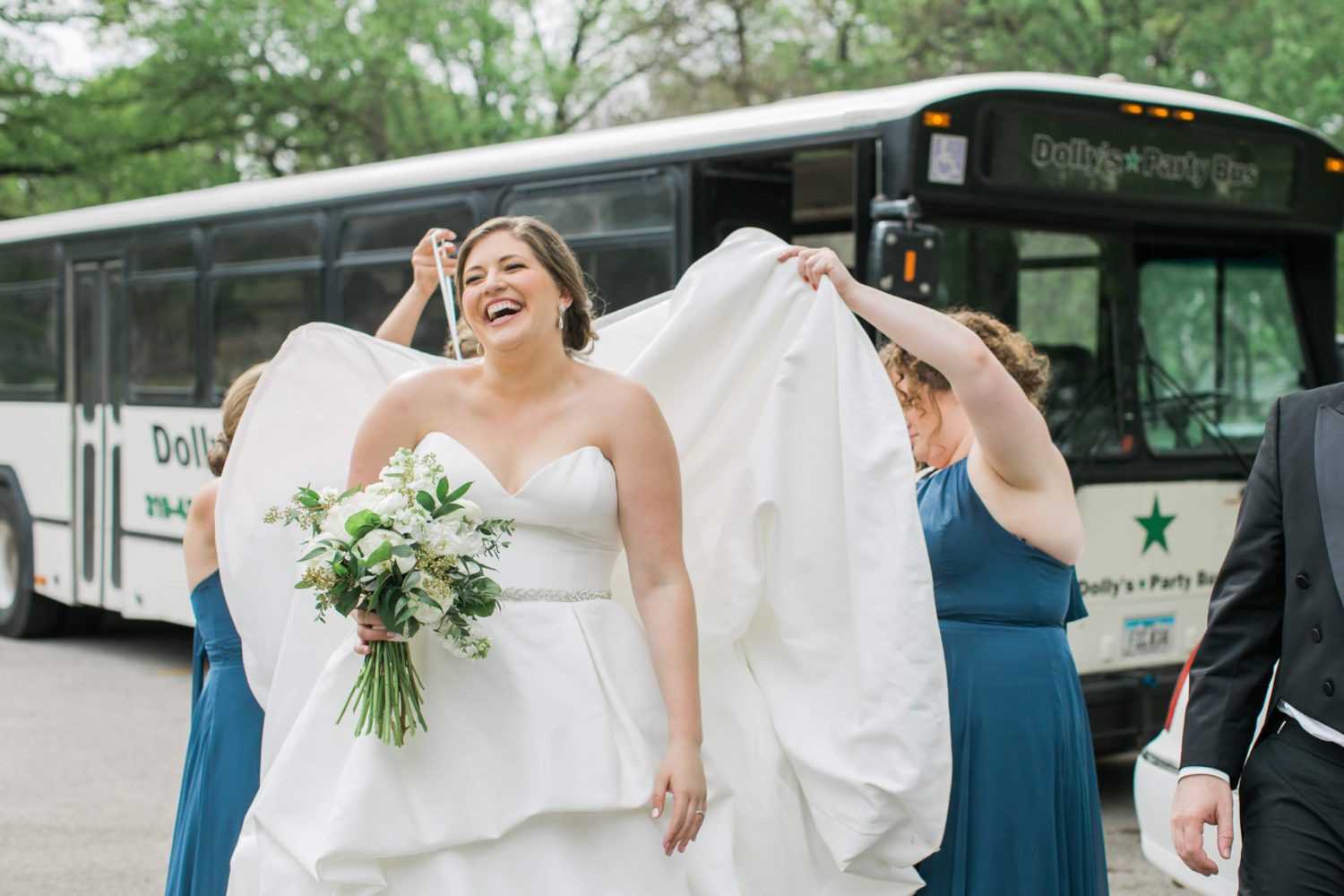 Photo: Stacie Ricklefs; Dolly's Party Bus
Last words…
Although working out transportation for your wedding day may not be the most exciting part of planning, it is a very important part! We want to make sure you and anyone else who needs transportation have a safe, reliable, professional available for transportation on such a special day.
Feature Image: Mark Cluney Photography, Windstar Bus Lines