Soiree's Guide To: Unique Guest Book Ideas
It's very rare that we see the traditional book anymore with pages and pages of blank lines for guests to write their names in. Instead, most of our couples are choosing to do something more unique and meaningful to document those who attended their wedding day. Many of their "guest books" are not books at all and instead something that they can use in their home as they start their lives together. Here are some fun and unique ideas below!
Picture Frame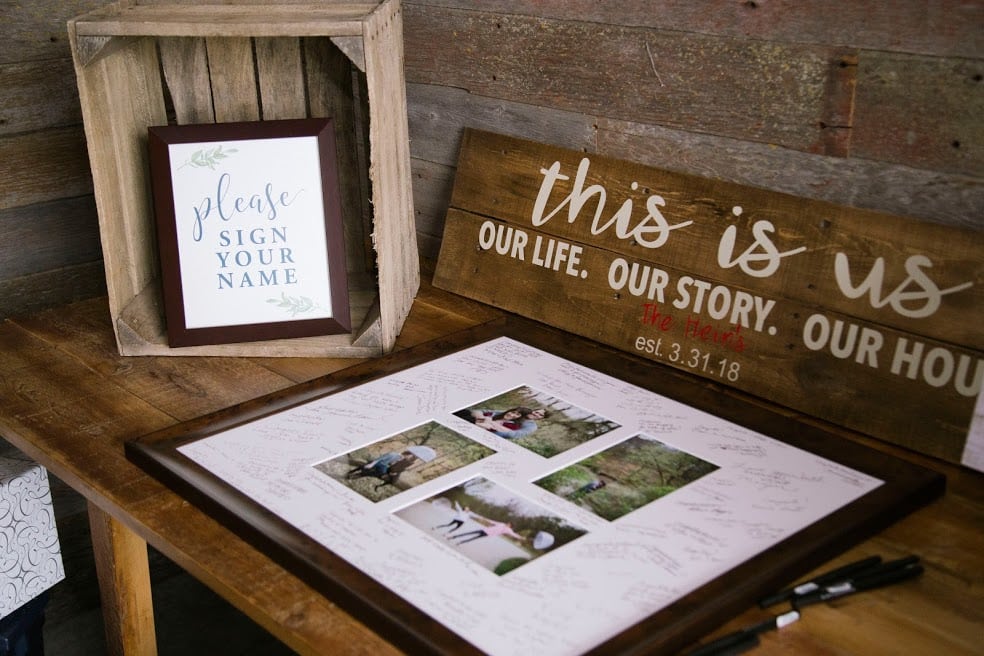 Photo Credit: Danielson Photography
We love the way Cait and Reid set up their guest book for their wedding at Rapid Creek Cidery in Iowa City. Guests were able to sign in the white space around their engagement photos. The happy couple will be able to hang this picture up in their home as a constant reminder of their special day, and all their loved ones who were able to celebrate with them!
Jenga Pieces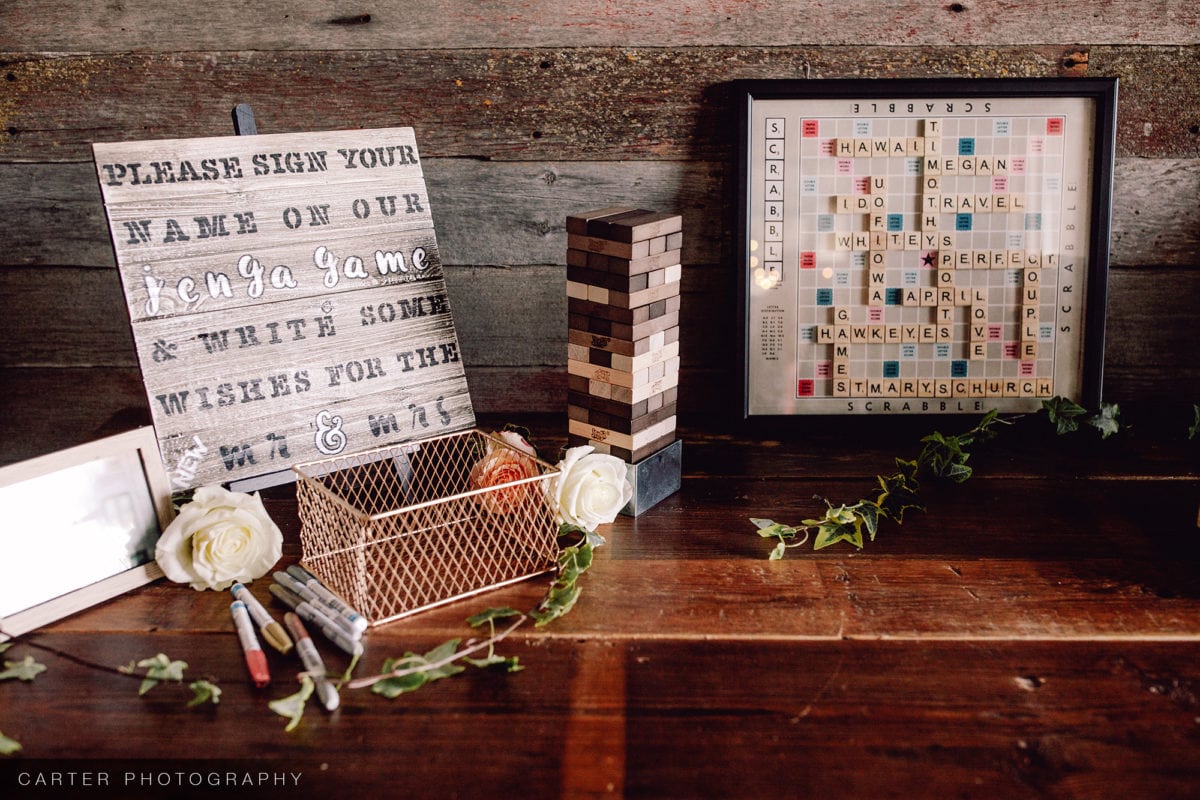 Photo Credit: Carter Photography
Megan and Tim had the perfect guest book for their board game themed wedding! Along with all the games they had available for guests to play throughout the night, they had a Jenga set and asked guests to sign each piece! Now, whenever they go to play Jenga together they'll have reminders of all their loved ones celebrating their big day with them!
Record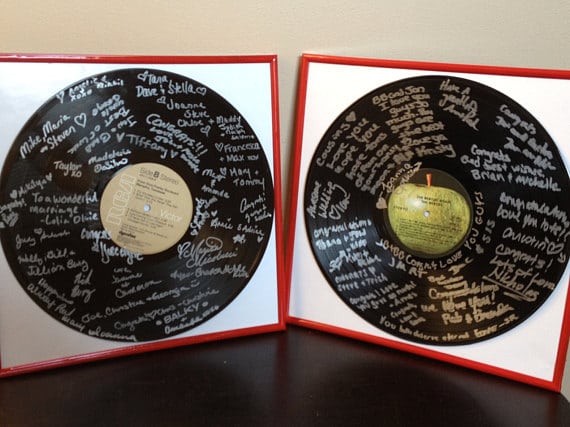 For our musicians and music lovers this is a super fun alternative to a guest book! We love the way the signatures look like autographs on a record. After your wedding, you can even frame it to look like a famous record! We think this one is very unique!
Rocks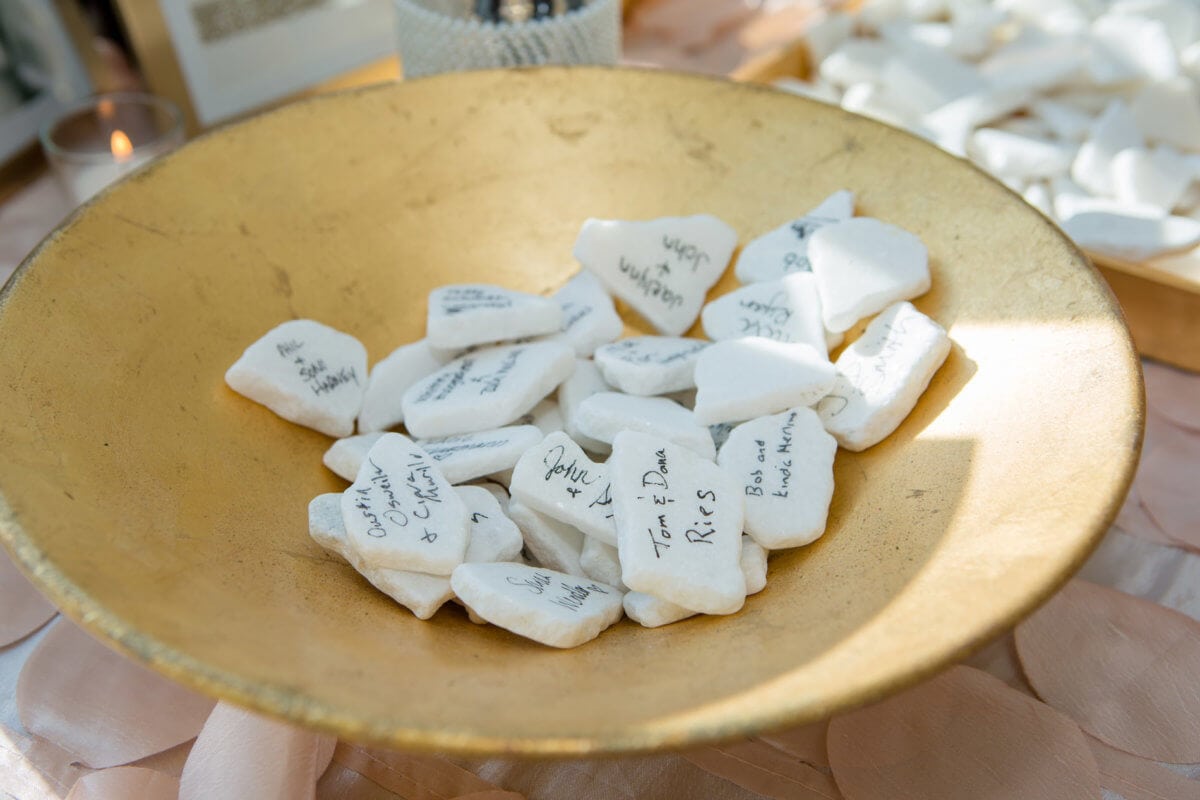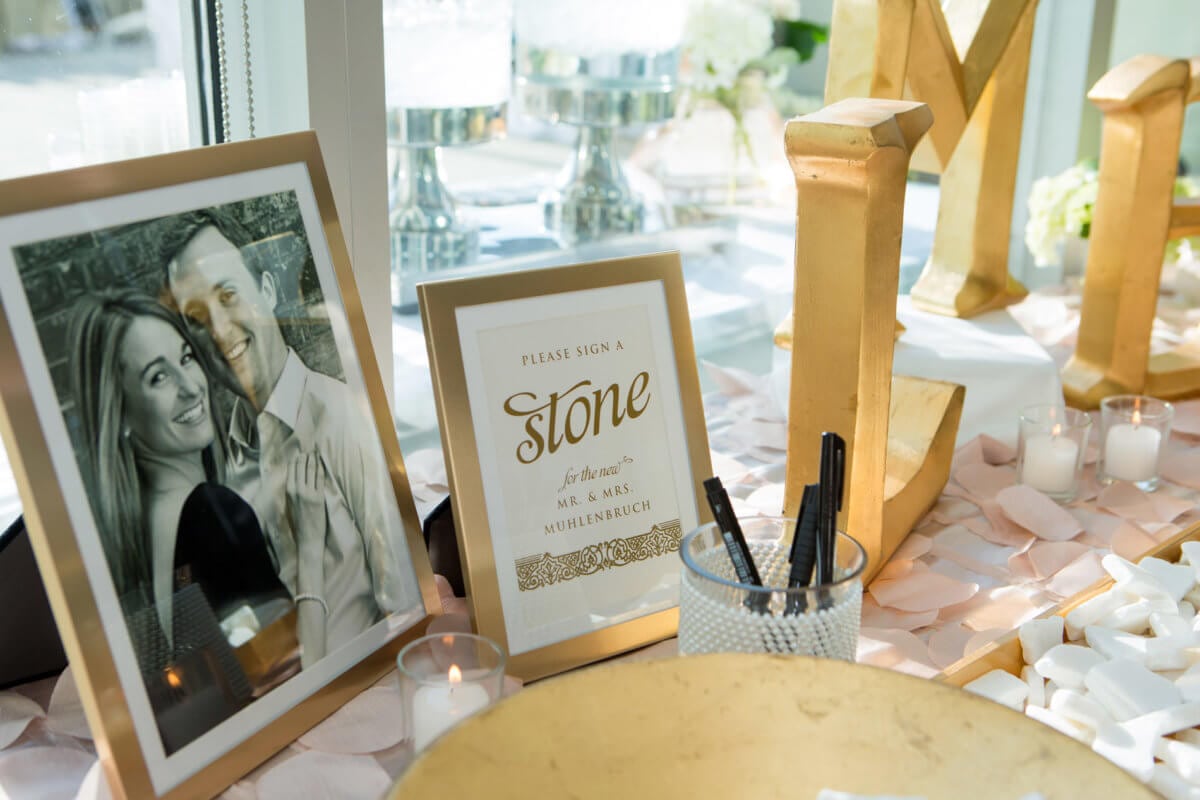 Photo Credit: CTW Photography
For something simple and elegant consider the option of having each guest sign a rock and place it into a glass vase. The vase can be kept and displayed somewhere in your home as a strong reminder of your special day!
Frame & Chicken Wire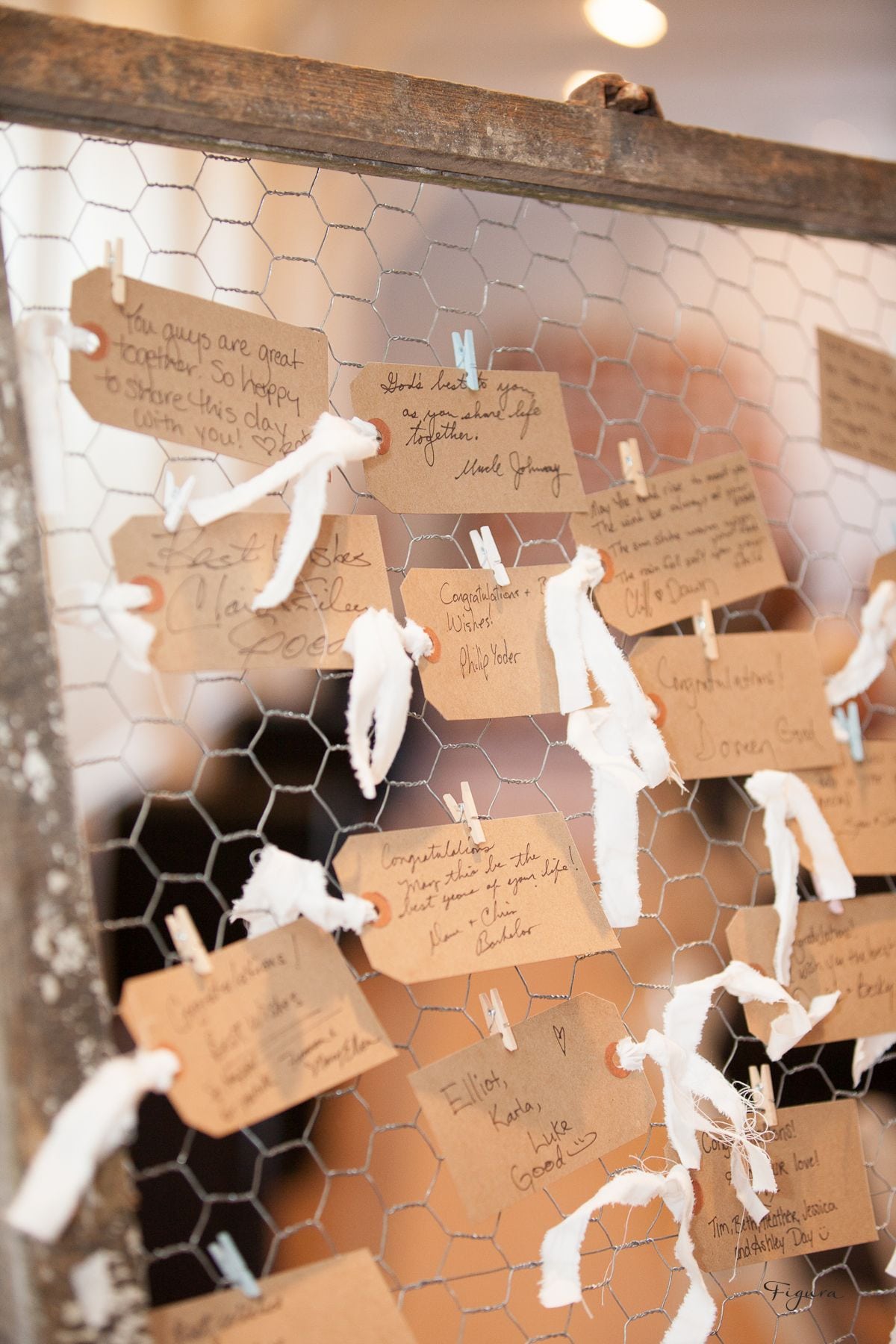 This option allows guests to write a note, memory, well wishes, or a piece of advice on a small piece of paper. Each piece of paper is then pinned to the chicken wire in the frame to create a big display of love and advice from all those who came to celebrate the two of you joining in marriage!
Photo Booth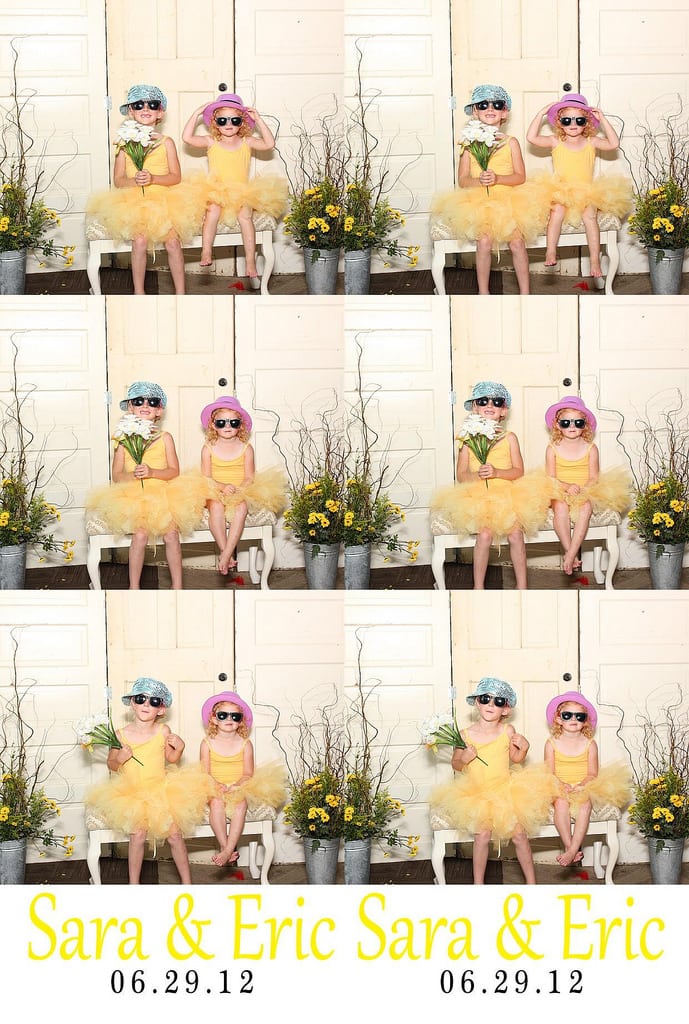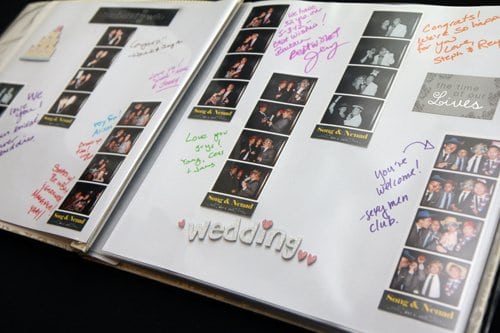 A photo booth is great because it gives the guests an option for an activity to do during the night, offers them a favor to take home, and gives you the ability to keep all the photos that are taken as your guest book! Some vendors will even provide you with a DVD of all the pictures that are taken throughout the night. This way you have a digital copy of your guest book to store for easy access!
Globe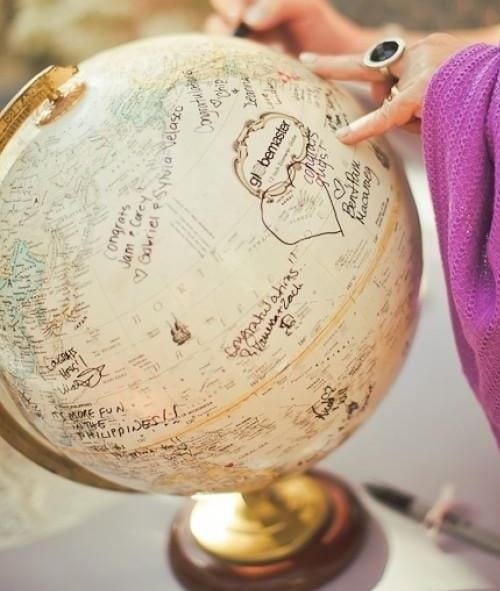 We love this one! Especially since we are working on a travel-themed wedding for the fall. For our travel-loving couples, this is a great guest book alternative! It allows your guests to sign on the globe in significant places to themselves, or to your relationship. Such a fun alternative to a typical guest book!!
Wine/Whiskey Barrel Lid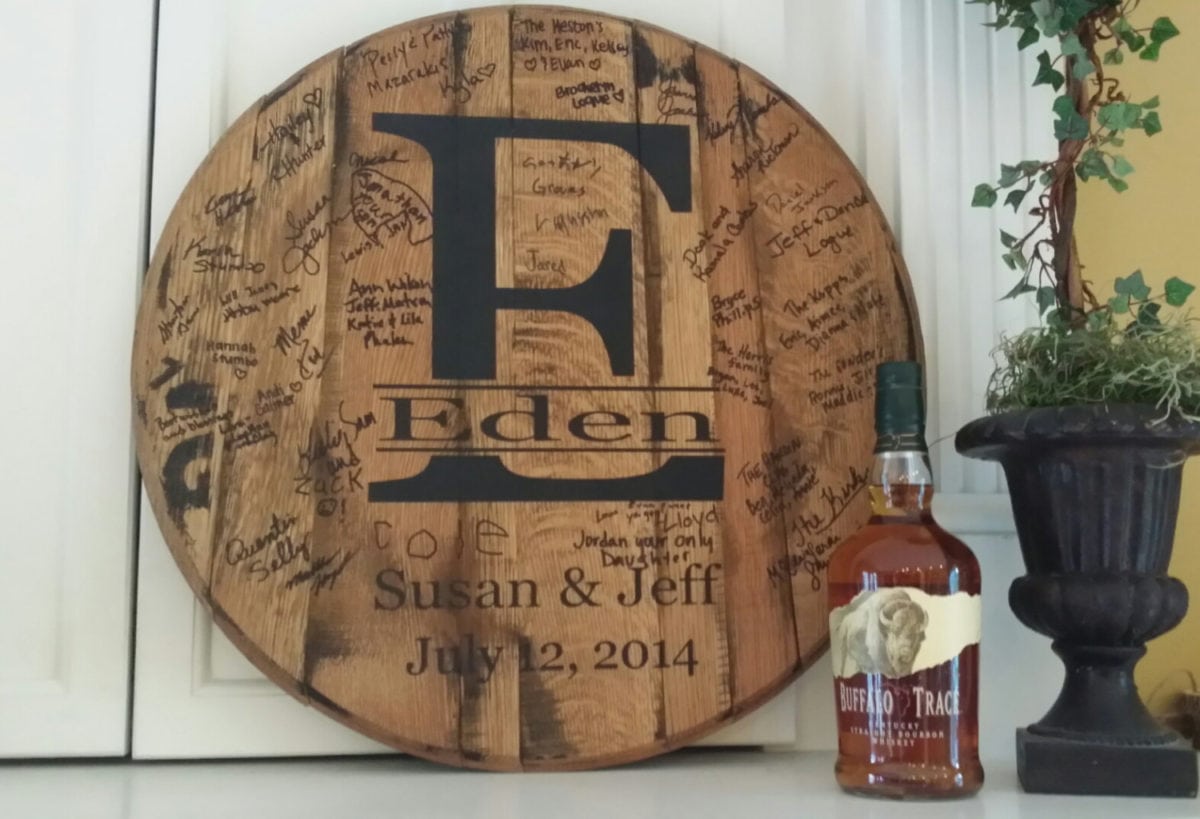 For our wine or whiskey lovers this is another option for a guest book that is unique to you and your interests! This option has guests sign on the lid of the barrel, and you are able to keep that as your guest book! Bigger weddings may want to consider more than one barrel for people to sign.
Typewriter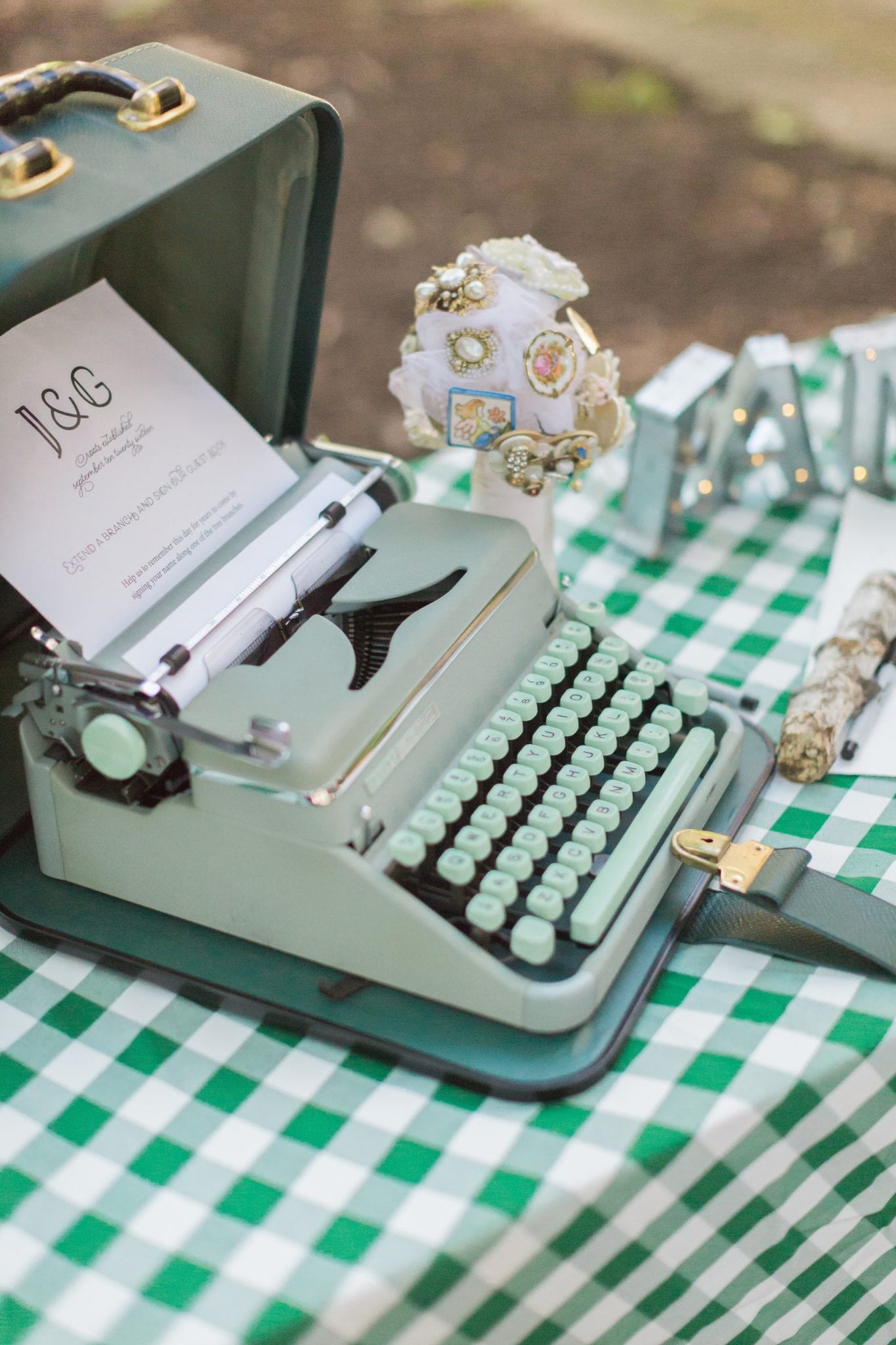 Photo Credit: Brooke Pavel Photography
Alright, so this one requires a little bit more explanation. This guest book uses one long sheet of paper in a typewriter. As guests arrive they are able to write their names and a message to the bride and groom on the typewriter. After their special day, the bride and groom can frame this paper and have the ability to always look back on the sweet messages their family and friends wrote for them on their wedding day.
Shadow Box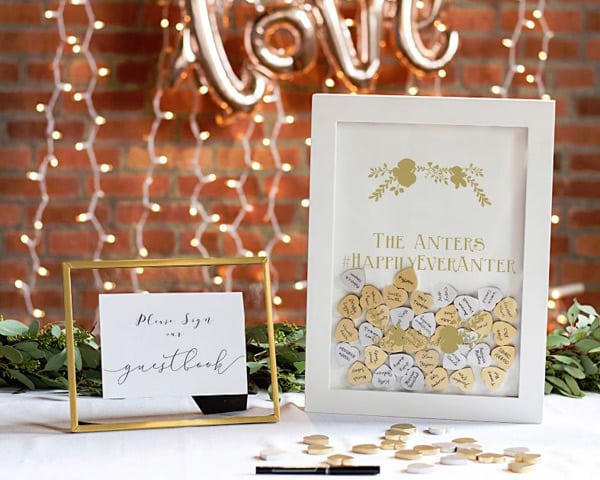 One of our favorite options that we've seen is a shadow box! A very special touch that we've seen would be to have each guest write a piece of advice or a strategy that has made their marriage successful, and the bride and groom can open them on their first anniversary. We love that this guest book provides the option to be an ongoing place for the bride and groom to receive love and support.
Polaroids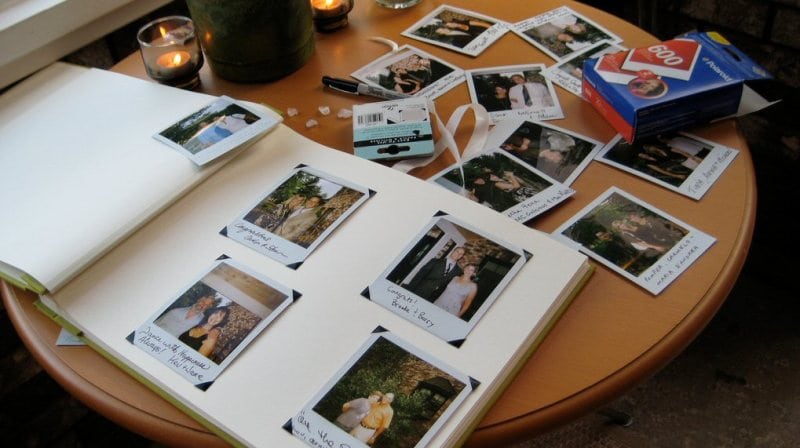 These are great because they literally come with space for people to write a note on the bottom! There are lots of great ways to keep the polaroids from your wedding day! You can frame them all in one big square, or put them into a photo album. However you decide to keep them, these are a great visual reminder of your big day, and all those who came to celebrate it with you!
Wooden Letters
Another great option, especially if you want a guest book that can be displayed in your home, is to have your guests sign on wooden letters of your initials! Bigger weddings could include each first initial and the & sign. Smaller weddings may only need to do the first initial of the groom's last name. This provides options based on the size of your wedding, but still keeps it very personal and unique to you!
What interesting guest books have you seen? Tell us what you're doing for your own wedding!