Soirée's Guide to: Why a Great DJ is Important
Wedding DJs do
so much more

than just spin the tunes.

Have you ever been to a wedding where the DJ is just awful? They are microphone hogs, play too loudly, play the wrong music, or worse, don't say much of anything at all leaving awkward silences! Some DJs will even affect the mood in a negative way. You certainly don't want that experience for your guests on your own wedding day! That is why it is so important to hire a great DJ for your celebration.

From setting the mood for your big day to providing awesome entertainment for you and your guests, a good DJ (or band!) is an important component for your wedding day. There are three main times where your DJ can have a huge impact on your wedding experience: in the pre-wedding planning, the wedding day, and the reception. Here are the key things to look for in a great DJ during each of those times.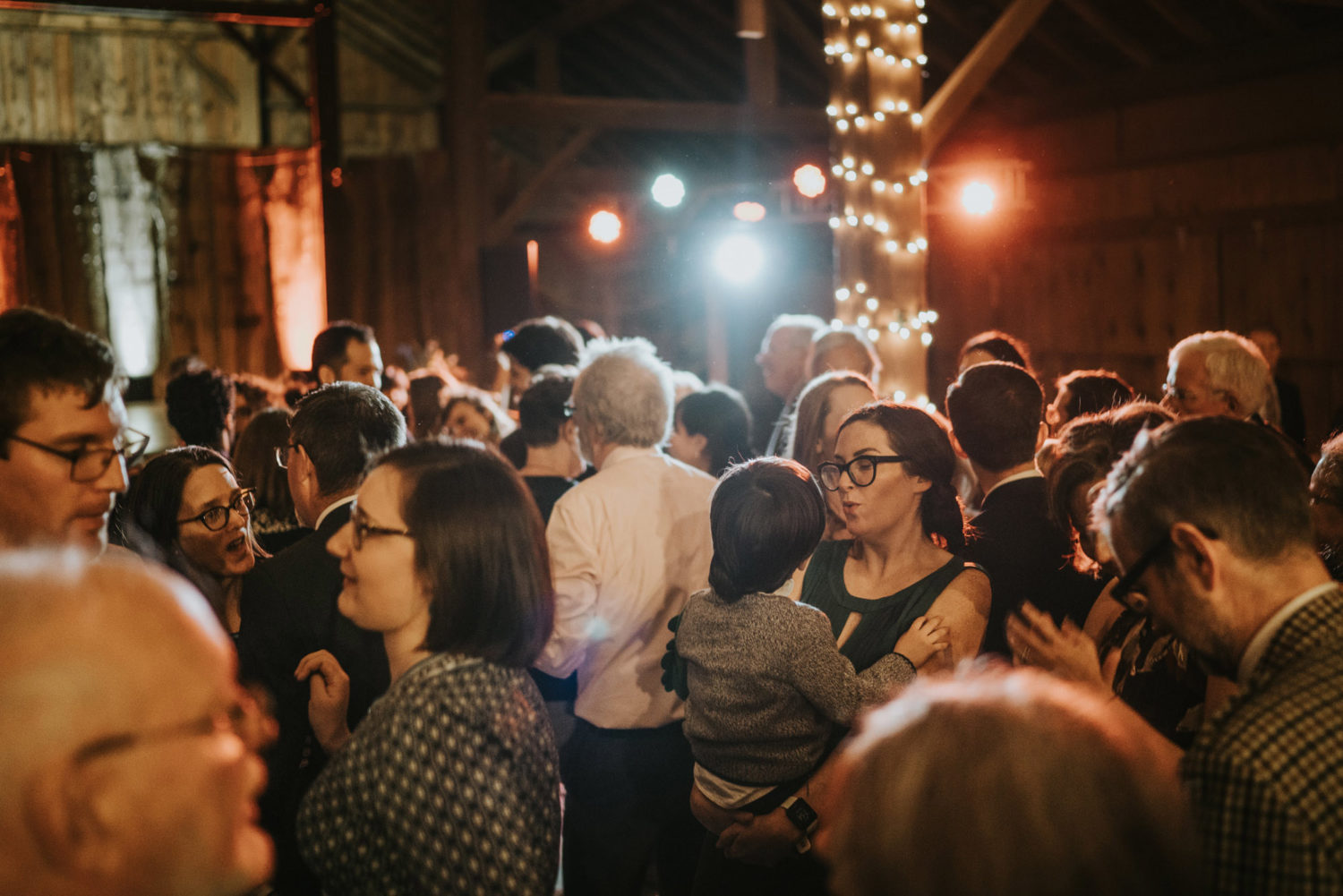 DJ: Center Stage Productions; Photo: Cluney Photo
Before your Big Day
Meet with your DJ in person or over the phone prior to your wedding! This is important to make sure you enjoy their personality, to communicate the details of the day with them and to go over song choices for your ceremony and reception. If you aren't sure what songs you want, your DJ can be a great help in the decision process. A professional will ask questions about:
You as a couple! How did you meet? What is important to you in your celebration? Why is your event unique and different than the other weddings they're used to?
Your wedding weekend timeline
How the ceremony will be ran, times, if they're providing music, microphones, or all the above
Announcements that need to be made throughout the evening
Must-play songs during

each

part of the celebration
Any songs that are on the "do-not" play list
What special family circumstances that would be helpful for them to understand before your wedding day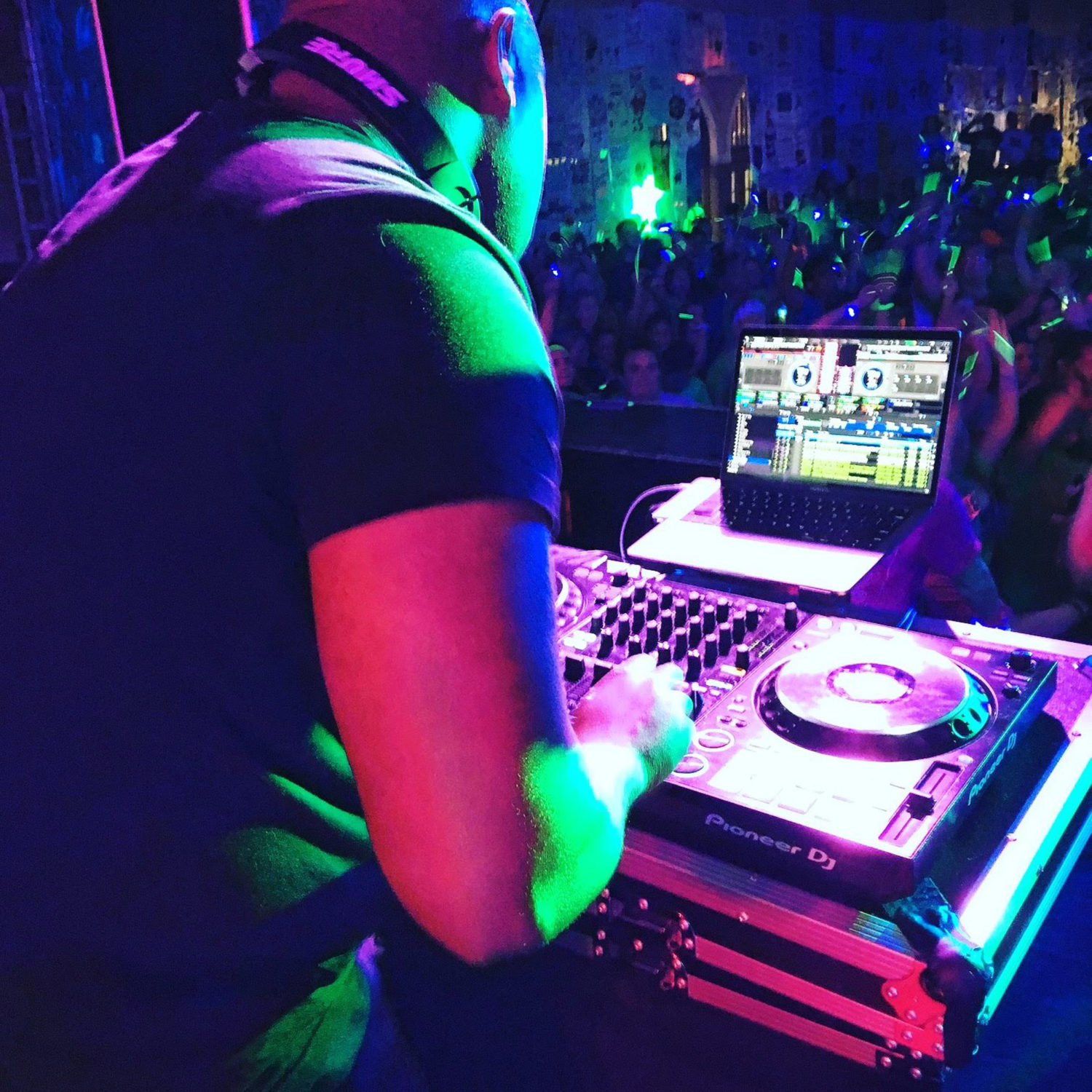 ProSound of Iowa City
Wedding day!
We like it when DJs arrive early. Very early.
Professional DJs arrive much earlier than any guests would be there, and definitely in plenty of time before your ceremony is going to start, so they can get things set up and ensure that their sound system is good to go. Your DJ should make sure anyone speaking during the ceremony will have access to a microphone, whether it's a standing microphone or one that is pinned on, to be sure the guests can hear their message well. A great DJ will also be setting up their system in a discrete location where they can see and hear what is happening to make sure everything goes on cue.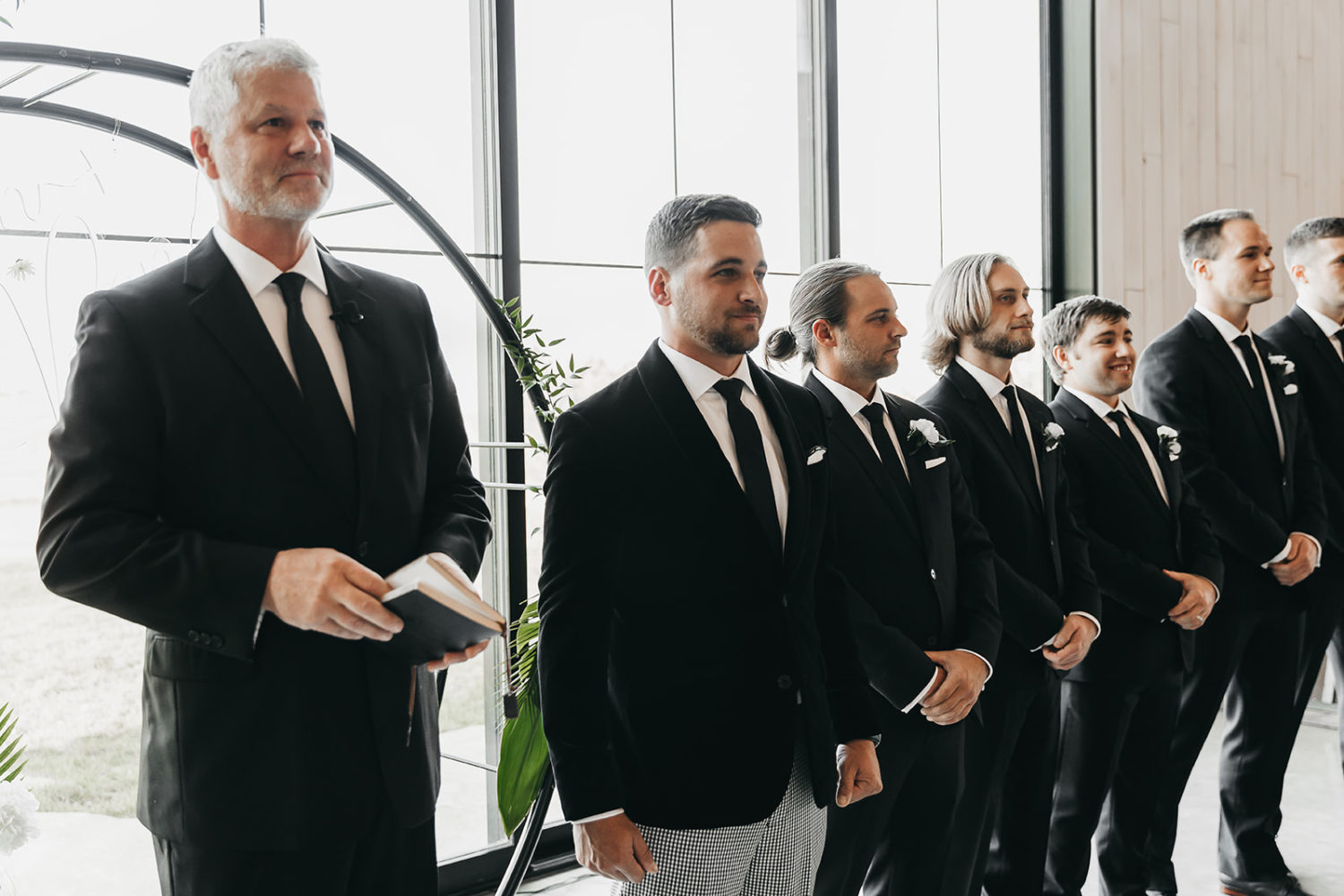 Photo: Terra Ong Photography
The last thing you want is for your DJ to show up 20 minutes before the ceremony and end up having any problems while they're setting up! What if they forgot a cord? What if they have a technical issue? With their lack of time to prepare, your event will suffer. If you have a DJ tell you they will be arriving moments before the ceremony music begins, this is a major red flag! Our favorite DJs arrive in the morning or 2-3 hours before the ceremony starts. This will put everyone's minds at ease, including their own.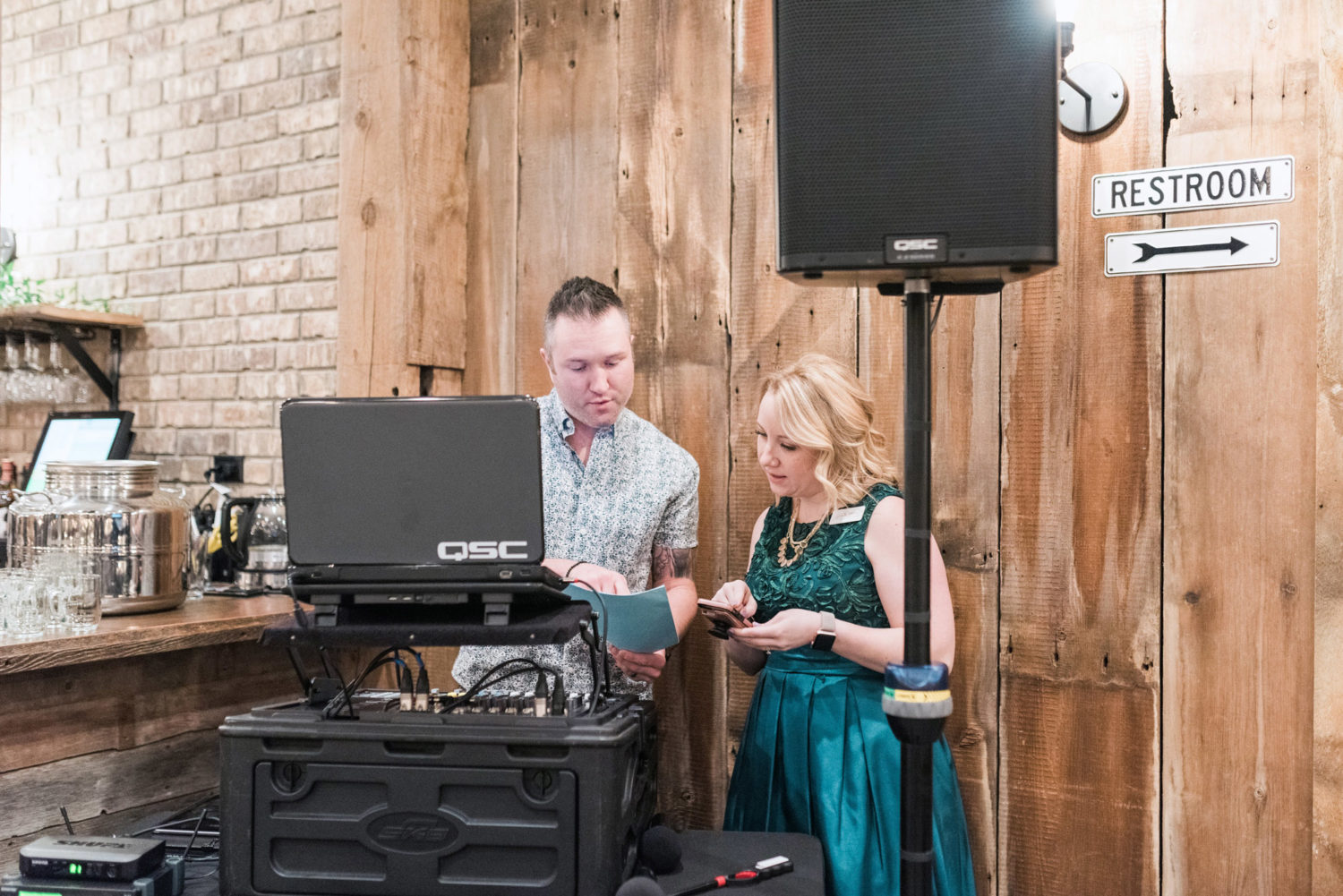 DJ: Riley Mullane; Photo: Stephanie Marie Photography
At the Reception
Your DJ will need to have their reception space set up before the start of the ceremony as well. Things move pretty quickly from ceremony to reception, and you want to make sure your DJ is there and ready to entertain your guests as soon as they arrive! Many times this means, DJs need to have two sets of equipment so they can flow between two locations with as little downtime as possible. If they have a small set for the ceremony, they will likely have a bit larger set-up for the reception. Additionally, most DJ's provide their own professional booth with ample audio equipment and lighting to set the mood for your celebration. From uplighting to dance floor lights, a good DJ will come prepared!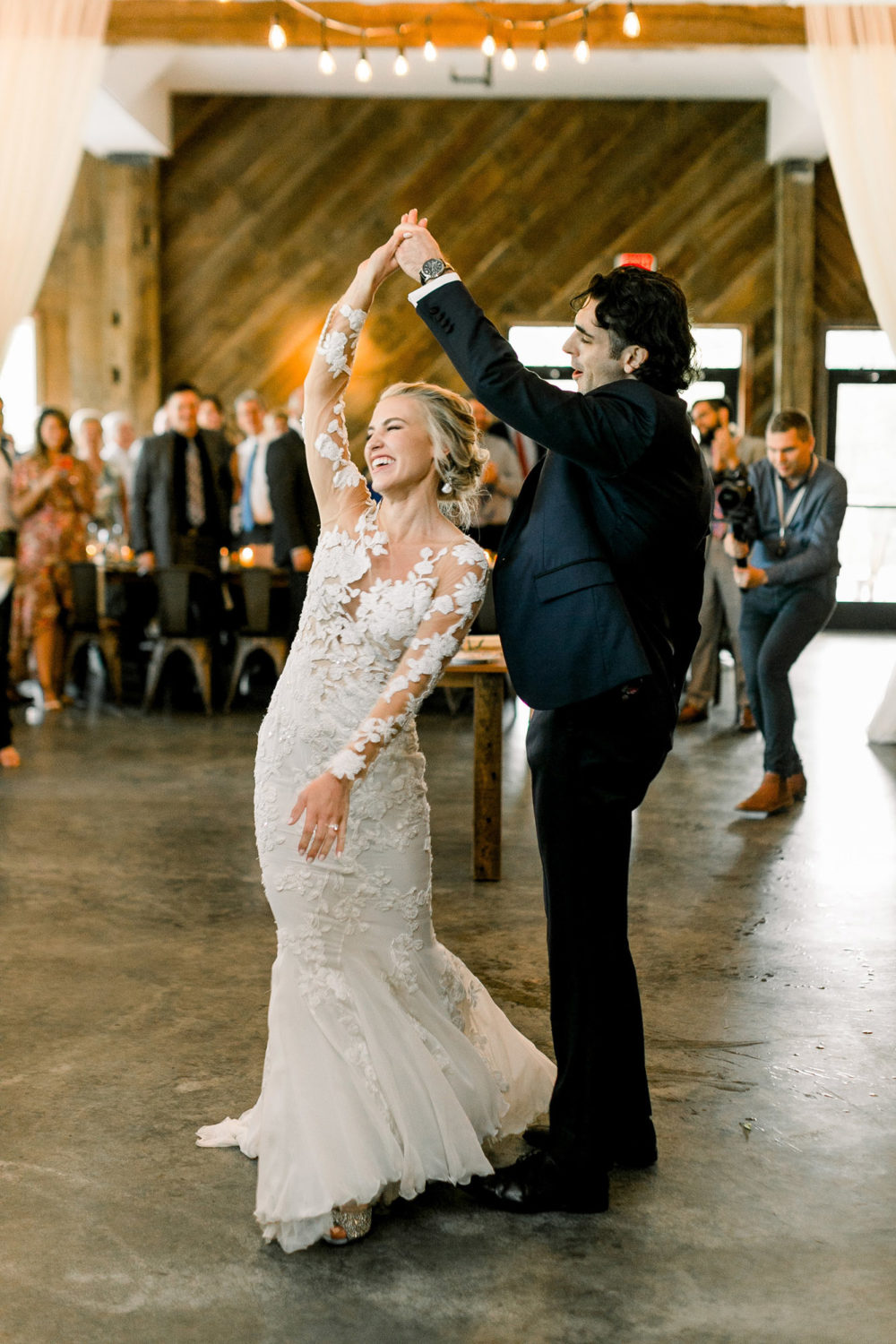 DJ: Unique Events of Iowa; Photo: Ivory+Bliss
Great DJs communicate important things to your guests throughout the event and therein lies a lot of value. Your DJ will work with you and your wedding party to help coordinate your grand entrance and announce dances, speeches, and any other special additions. Beyond that, they make announcements about anything from dinner service to transportation throughout the night. They keep the party going all night long with your custom playlist at a comfortable volume.
Your DJ also controls the wedding reception atmosphere via their lighting. Our favorite DJs will use a beautiful soft white light during the special dances like the First Dance, Father-Daughter, and Mother-Son Dances because this is better lighting for your photos. They save the moving, colored lights for when it's time to get everyone out on the dance floor.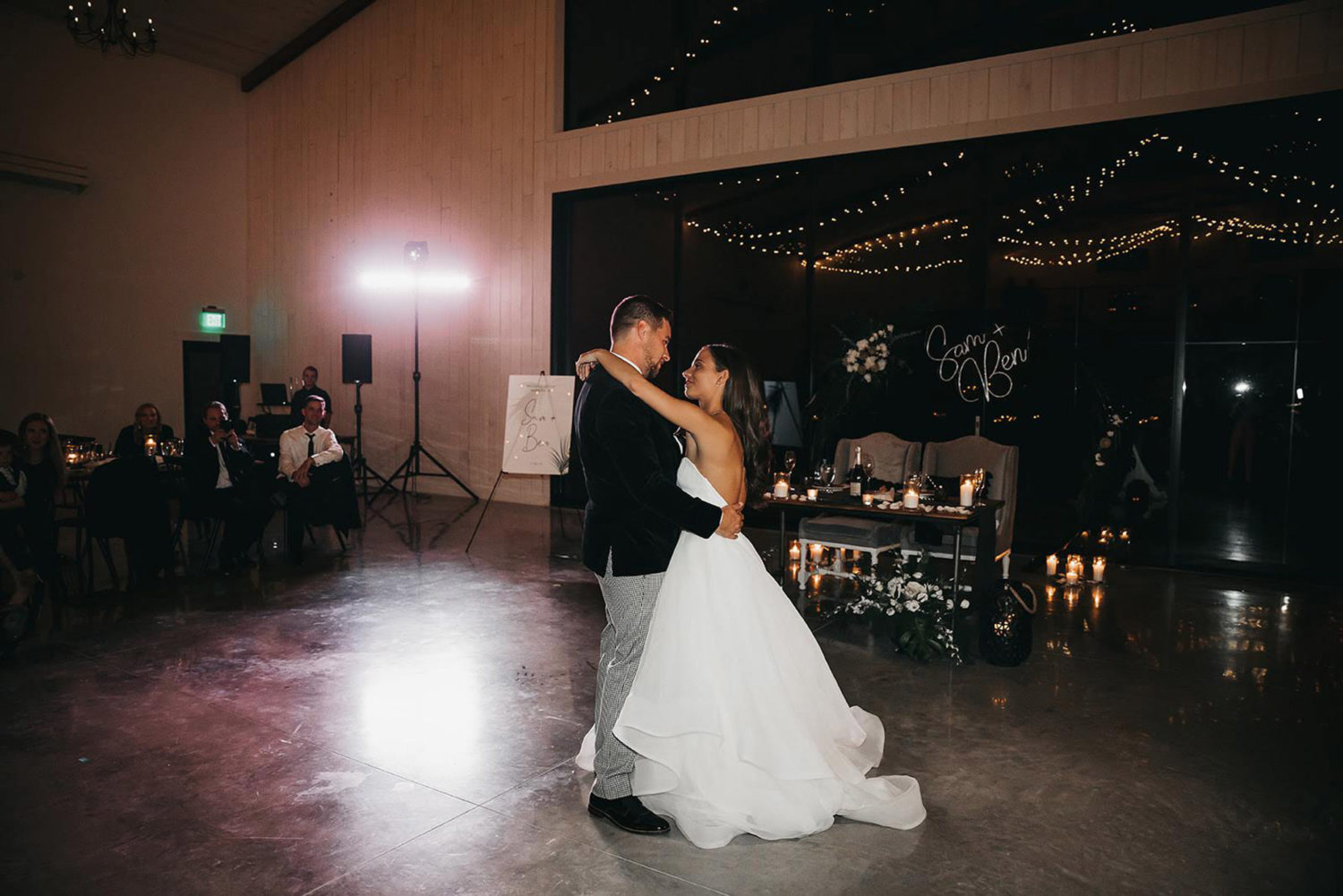 DJ: Unique Events of Iowa; Photo: Terra Ong Photography
Throughout the evening, a good DJ will work with us and the venue to make sure the dance floor isn't too bright. As the wedding planner, we will dim sections of a ballroom or even turn off certain lights to make sure the atmosphere is set just right!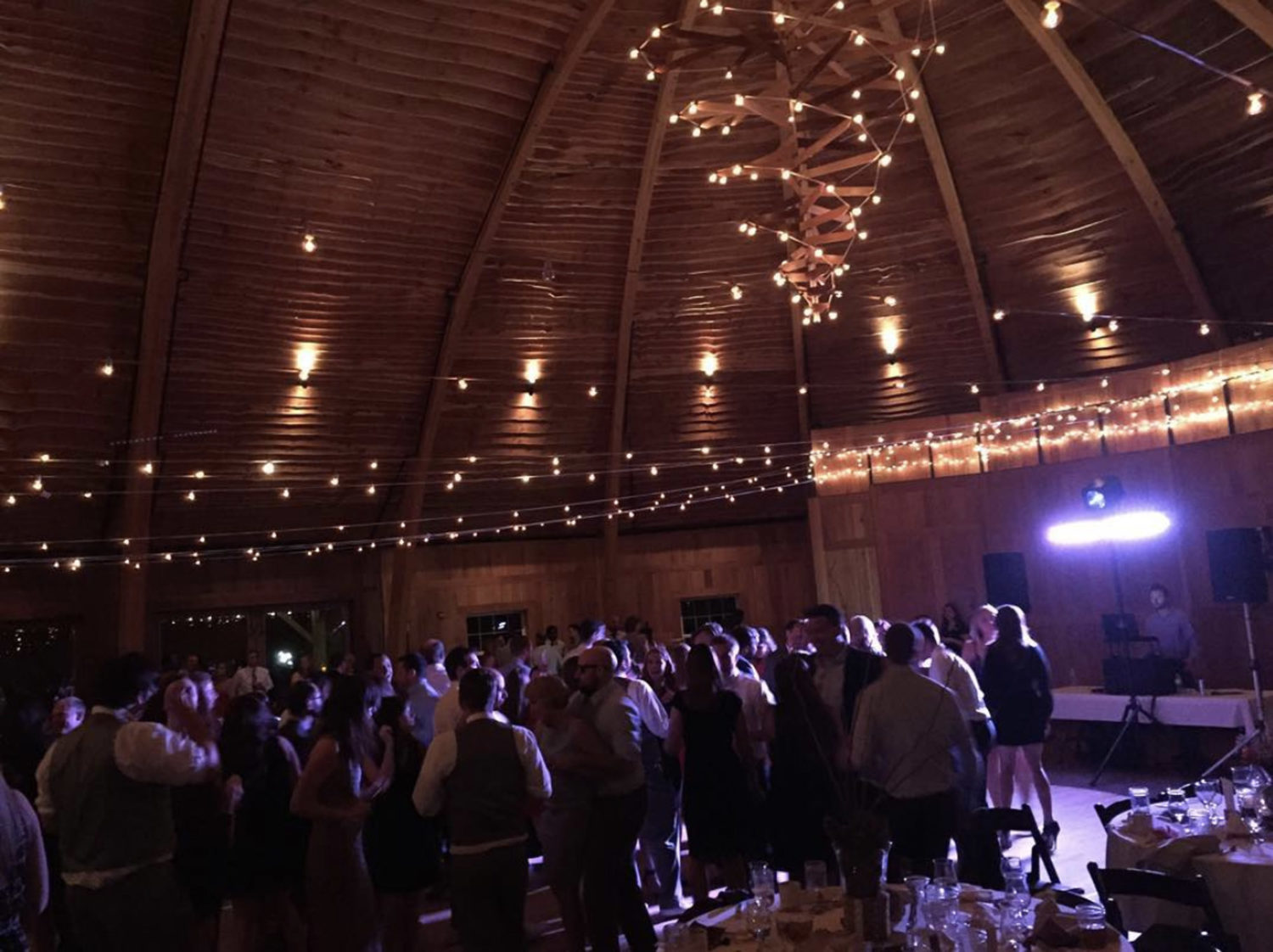 DJ: Center Stage Productions
Whatever you do, don't get a friend to just "play music"
As intriguing as it may be sometimes to skip the DJ hiring process altogether to save time and money by having a friend play your music for you, don't chance your wedding party to a novice. We can't recommend it enough that you hire a professional DJ!! Not only are you bringing them in to run the music for your special day, but you're also bringing them in for the expert experience they can provide for you and your guests! A great, professional DJ can provide a fun atmosphere and keep your guests entertained, ensuring they leave with an abundance of memories from your amazing wedding day!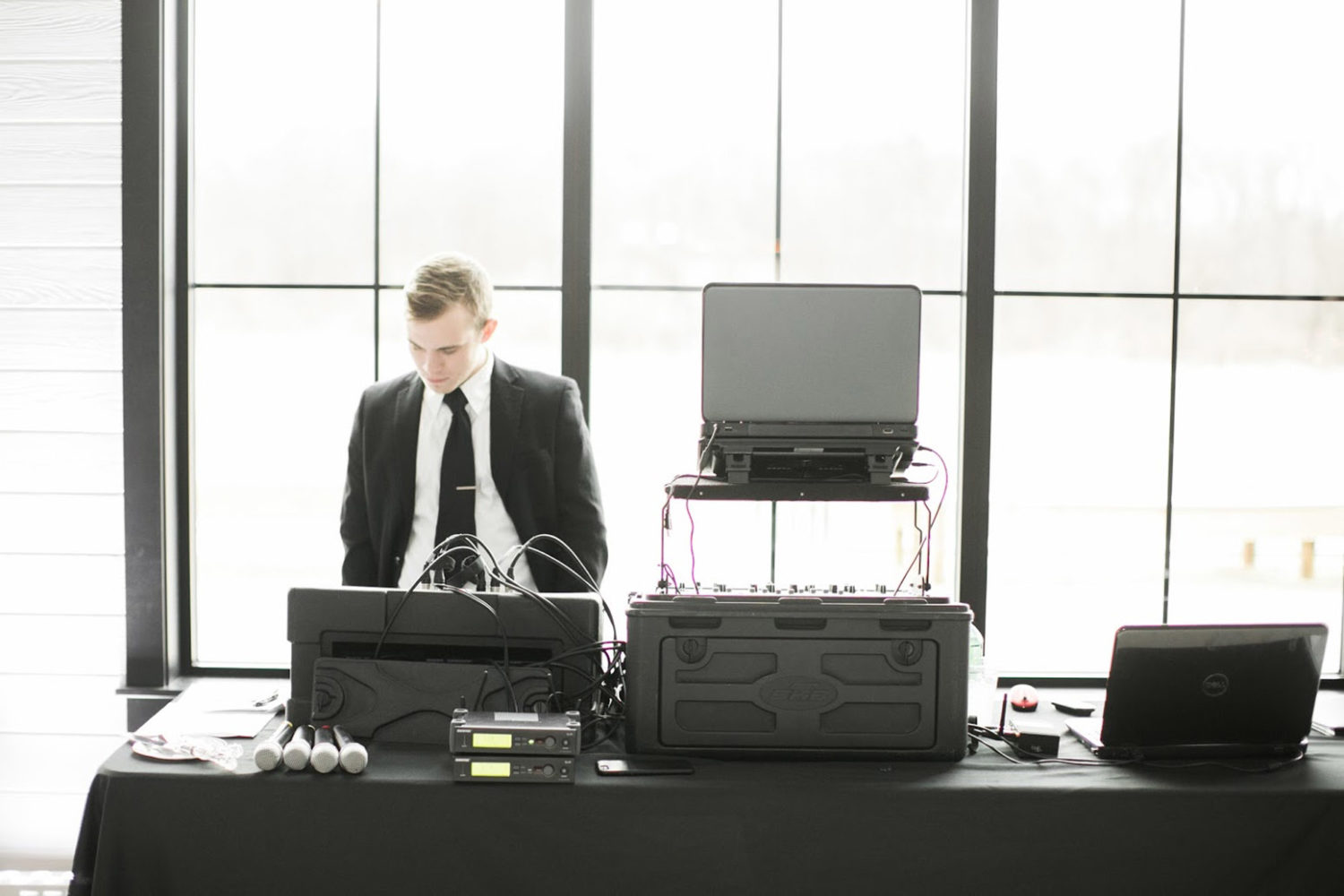 DJ: Avery Unique Events of Iowa
Last words of advice…
A great DJ is amazing, but they are not a substitute for a wedding planner/coordinator. At modern weddings, these are separate roles to ensure each other & the event is a huge success! Your DJ needs to be attending to all of the details listed above like playing the right music, making timely announcements, and ensuring an amazing experience for your guests; but by no means can they also be wrangling people, checking in with everything that is happening, moving decorations, running errands, AND managing their role at the same time. At Soirée, we are passionate about hiring the right DJs to ensure an amazing event for you, so, please! Hire a great DJ (or band!) for your wedding. You won't regret it!