Ask the Experts: Bridal Dress Shopping Tips
One big project for a bride when planning a wedding is shopping for a wedding dress! As much as we all would like it to be just like you see it on television, in most cases that just isn't the case. There are some important things to remember when shopping for such an important part of your day!
We got some insight from Jocelyn and Deb at Jocelyn Taylor Bridal and Prom to see what kind of tips they have for new brides who are on the hunt for their dream dress!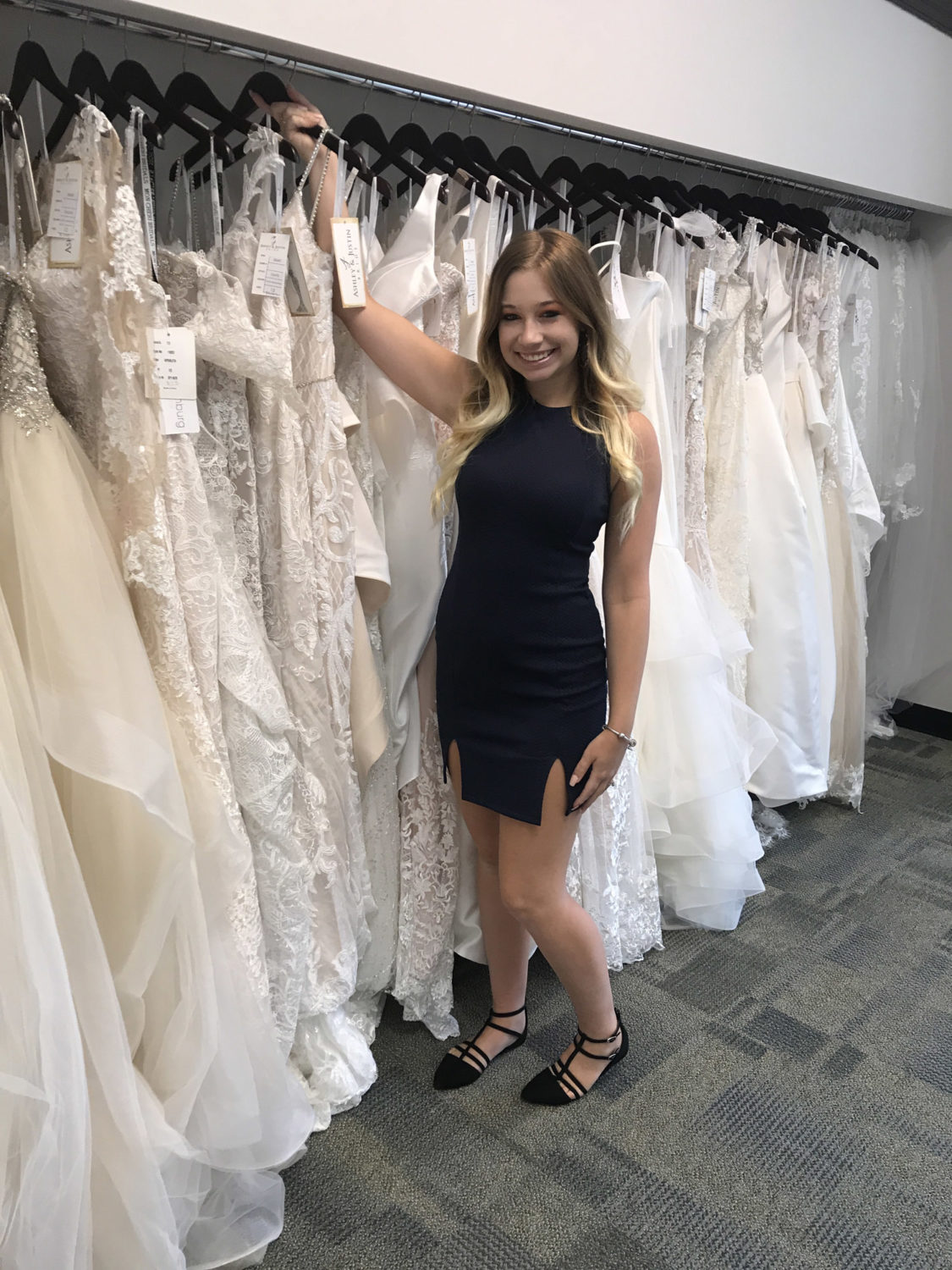 Starting from the very beginning, what should a bride know before coming to your store for her appointment?
Brides should know their wedding date or at least the season the wedding will be in. Although it is completely up to you to decide what style of dress you'll have, it's helpful to know what the weather might be like on the day of your wedding! If possible, knowing the venue helps create the vision the bride has for her wedding dress as well. These two things together really help your bridal consultant assist you in finding the perfect dress! Brides should also know the budget she has in mind of how much she wants to spend on her wedding dress. This is important so they know which dresses to bring in for you to try without allowing you to spend too much money!
What do you wish brides and their families knew before they came to try on dresses?
We want our brides to know, depending on the designer, their dress could take up to 7 months to make and ship and they should leave at least two months for alterations. We suggest brides to start looking for their dress 10 to 12 months before the wedding date to reduce stress and anxiety. We also want brides to know we only require 50 percent down to order your dress, which can be helpful when thinking about the budget! The balance is due within one month of the dress's arrival to our store.
How many stores should a bride shop when they're looking for a wedding dress?
Over shopping can cause confusion and unnecessary anxiety. We recommend shopping at no more than two stores unless the bride absolutely has not found anything she likes. We also recommend that brides re-shop the same store more than once if they found dresses they didn't expect they would like at another store. Brides should always keep an open mind!
What should she do if she falls in love with a dress but has other dress appointments made at other stores?
Don't be afraid to say yes at your first appointment! Brides always have the fear that there is something better out there. But when you found your perfect fiancé did you keep looking? Throw aside the idea that you need to try on multiple dresses before committing to "the one." When you find the one you love, get it! The shopping experience doesn't end at the say yes moment, you still have shopping to do for your bridesmaids and your dress fittings!
We watch on TV all the time when a bride falls in love with a dress that is outside her budget – what would you recommend in that situation?
We personally do not pull dresses off the rack that are out of your budget! We want to create excitement not disappointment. In the case you have fallen in love with a dress out of your budget look at the wedding budget as a whole and ask yourself, 'are there other areas I have overestimated or are there things that I can cut out?' Remember shopping early helps spread out the cost of the wedding!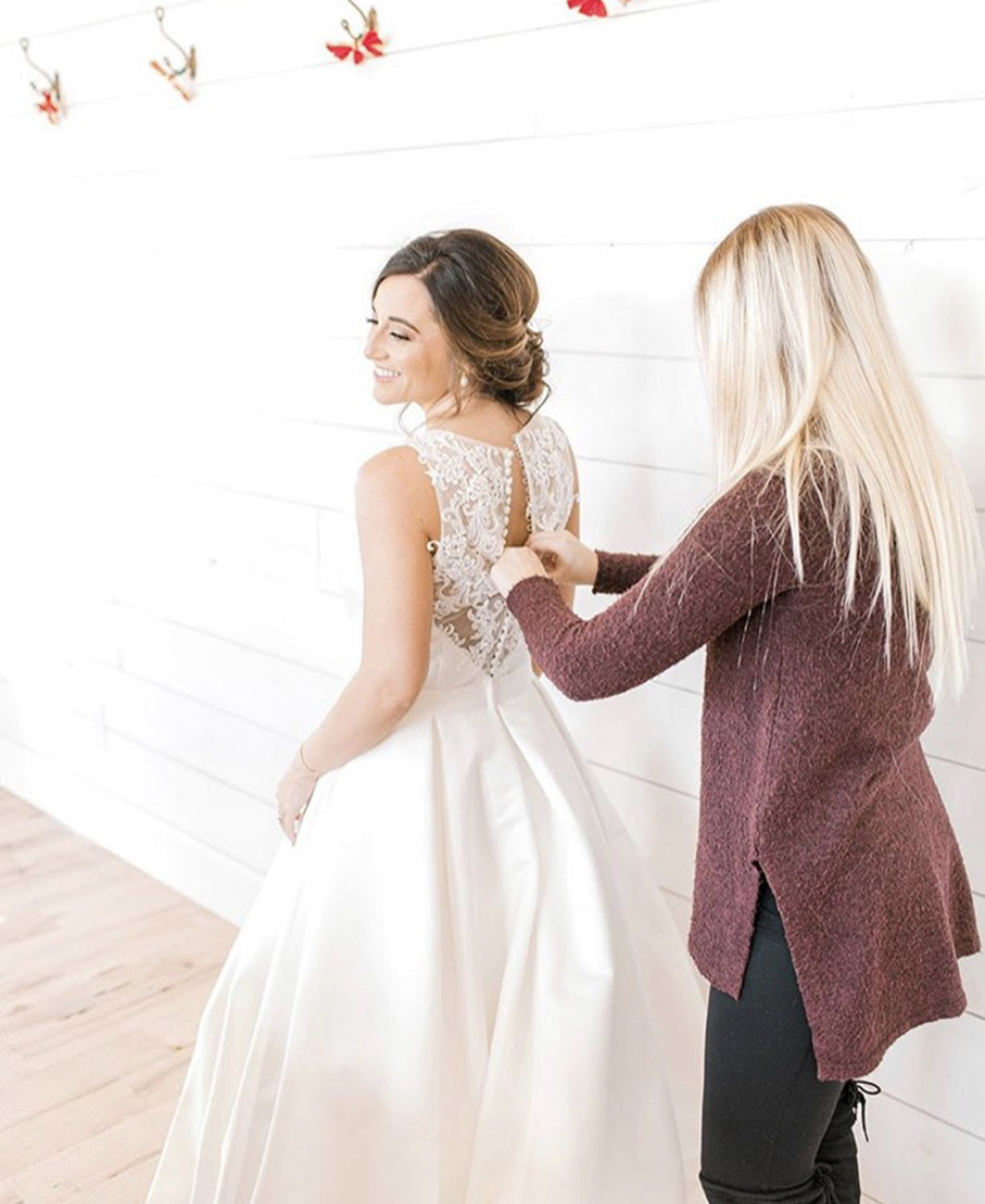 We think these are great tips for brides when they're going in to shop for their wedding dress! It is a pretty major purchase, after all. Following Jocelyn and Deb's advice will ensure that your shopping experience is the best it can be. Jocelyn Taylor Bridal and Prom is open in Coralville and they have tons of amazing options! Be sure to stop in and check out their selection, you won't be disappointed!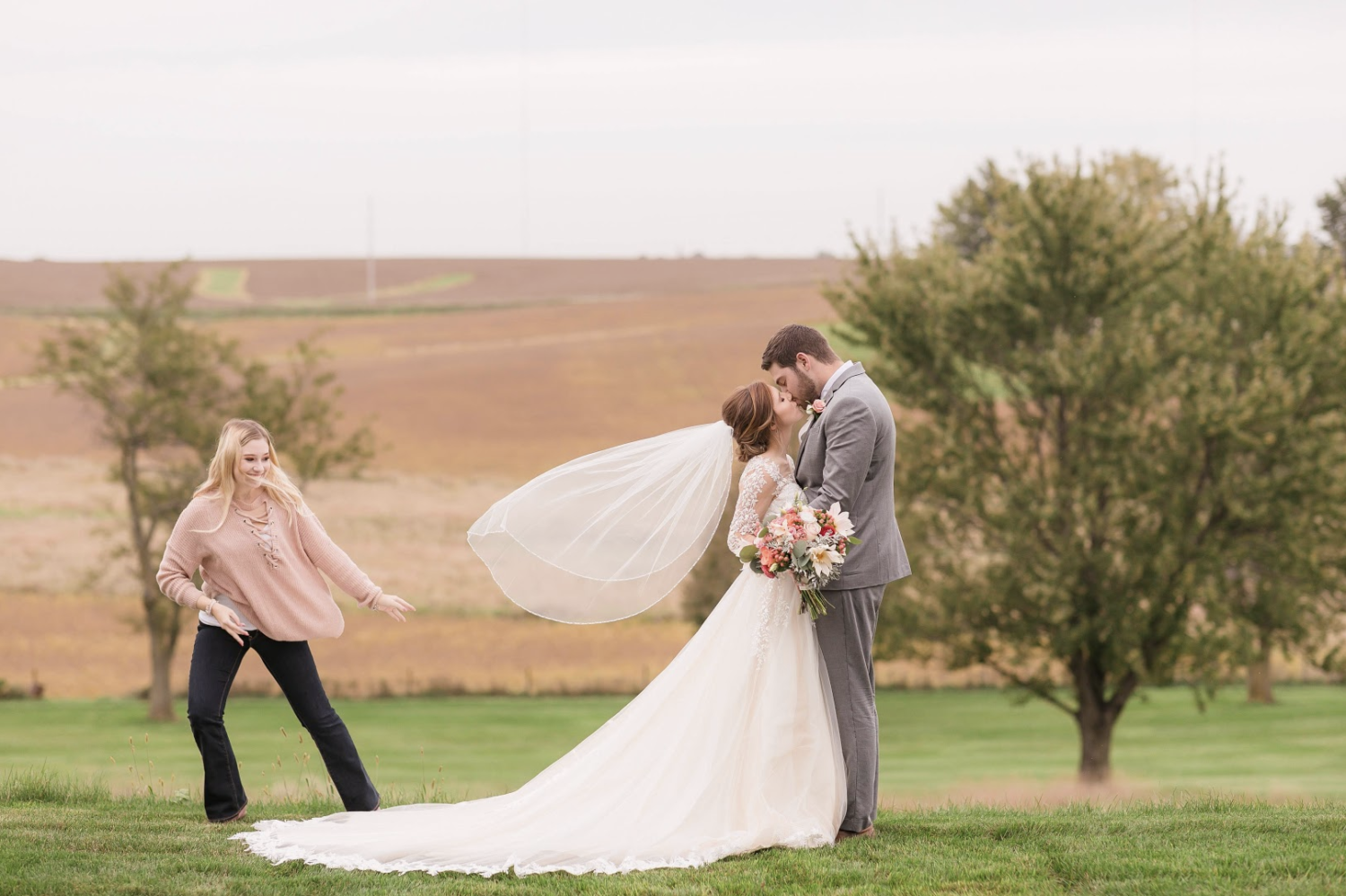 Photo by Emily Crall