Ask the Experts: Cupcakes for Your Wedding
After tying the knot, the dessert is one of the most looked forward to parts of the reception! We realize that sometimes a cake just doesn't cut it. Scratch Cupcakery located in Coralville can help you with fulfilling your guests' sweet tooth cravings! Scratch has multiple options and accommodations to make your big day as sweet as can be!
Emilee is the wedding coordinator at Scratch and has all the answers to your cupcake and cut cake questions!
What Scratch has to offer:
Cupcakes, Cookies, Cakes, Oh My!
Scratch has hundreds of flavors of cupcakes, cookies, and cakes for you and your fiancé to choose from. On the Scratch Cupcakery website, you can see the whole list of cupcakes listing their flavors, ingredients, and pictures. All of the flavors offered as cupcakes, can be turned into a 6" or 9" three layer cutting cake! Dessert bars are a huge trend for wedding receptions and Scratch has multiple cookie flavors to add to bring to the table! Scratch also offers drunken cupcakes to get the party started! These cupcakes are infused with alcohol and are great for any wedding! Dietary restrictions are an accommodation needed for almost every wedding, don't worry, Scratch has gluten free dessert breads and vegan cupcakes available for a small upcharge.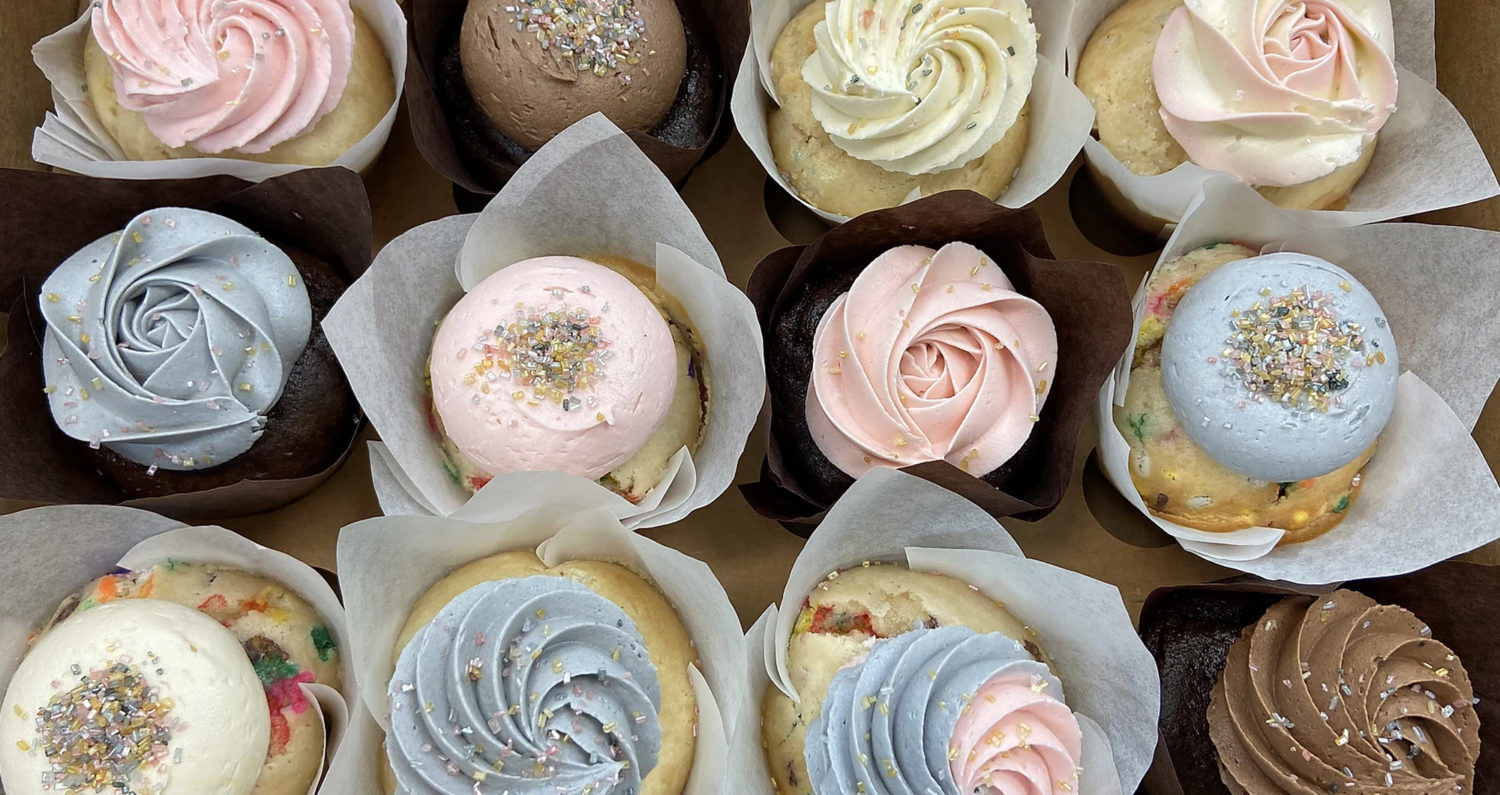 Wedding Tastings:
Save money with this yummy discount!
Scratch hosts two wedding tastings per month for couples to come in and try their requested flavors. Couples can sign up for wedding tastings on the Scratch Cupcakery website, or by emailing Emilee. When you sign up for a tasting, they pick any flavor of cupcake that Scratch has to offer, and eat up to 7 additional flavors requested by other couples! Once you and your fiancé sign up and attend the tasting, you will receive a token that will discount your cupcakes from $30 per dozen to $27 per dozen, this discount excludes drunken, mini, and vegan cupcakes.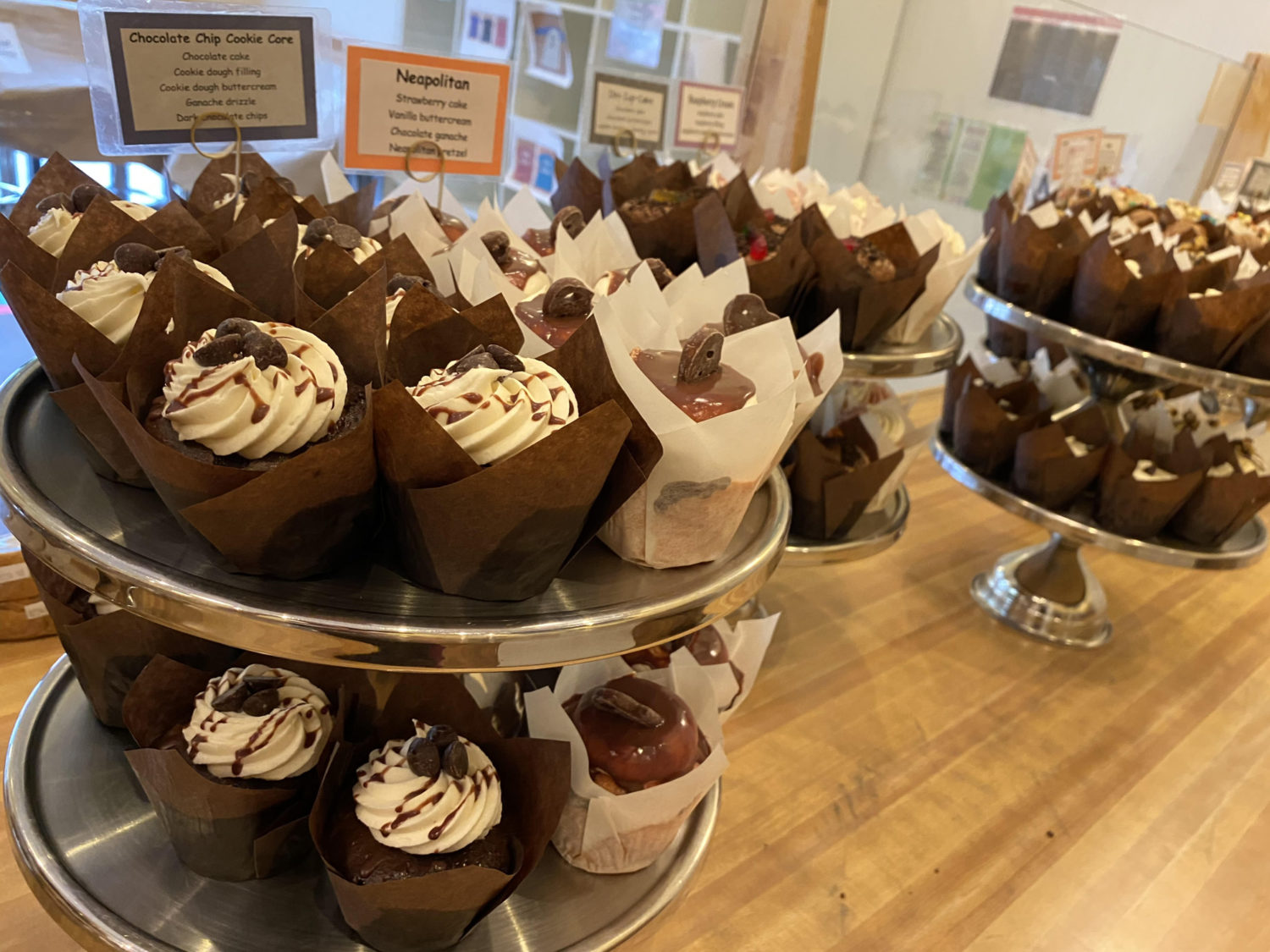 Mini Cupcakes or Standard Size:
Decisions, decisions…
It is completely based on the couple's preference as to if they would like the mini cupcakes or the standard size. If a wedding tasting was attended, the discount does not apply to the mini cupcakes. Emilee usually tells people ordering minis to get around 2-3 cupcakes per guest. If the couple is getting the standard size cupcakes, she recommends getting 20-25 extra cupcakes. She sees that the mini cupcakes are more popular when the couple is offering a variety of desserts at the reception.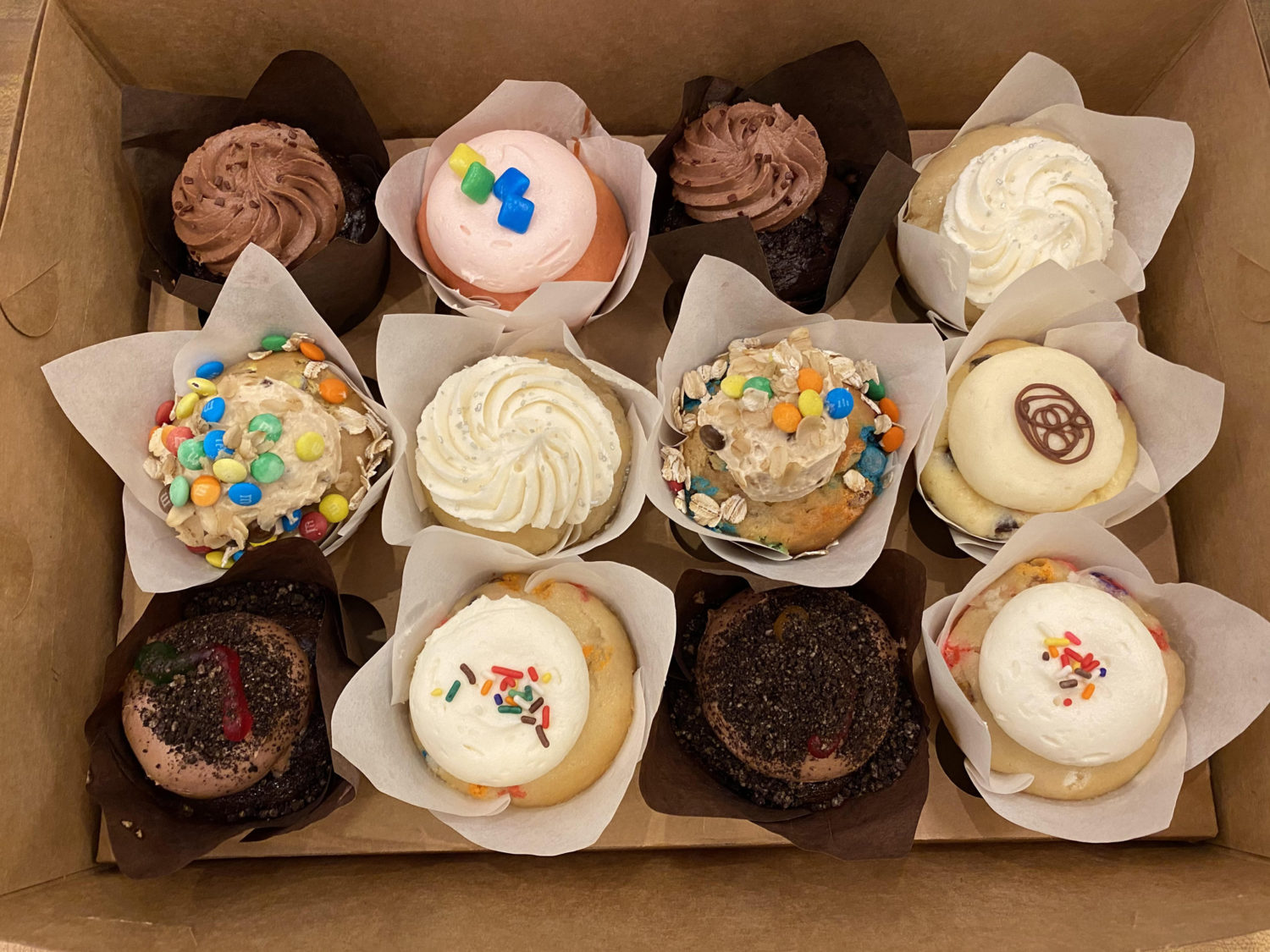 The Cake:
You'll love it so much you will be in TIERS!
We do cakes in any flavor, with any design! We have standard designs that we offer, or if there are specific designs, decorations, or colors, you are wanting, we can accommodate or copy any vision! We have two sizes of cakes available, a 6 inch three-layer for $40, or a 9 inch three-layer for $50. The only caveat we have with our cakes is that we are unable to stack them.
Pricings, Deposits, Rentals:
When do I pay?
The standard size cupcakes go for $2.50 per cupcake or $30 for a dozen and the mini cupcakes are $12 per dozen. Scratch requires a $200 deposit when you place your order and requires the full payment at least two weeks before your wedding. Scratch also offers cupcake tree rentals of various sizes, shapes, and prices. We just require the stand to be returned the day after the wedding.
Pickup or Delivery:
Let us take care of it!
We understand that the day of the wedding is a hectic time filled with lots of coming and going! Scratch is willing to take one more thing to do off your hands by offering delivery! Delivery is set at a base price per location and is then calculated by mileage after 70 miles. We deliver all over Iowa and the west side of Illinois. Once we deliver your goodies, we will hand it off to you and let you do the set-up and arrangements!
Let me know if you have any questions or if you would like to schedule a wedding tasting. Scratch Cupcakery's business hours are M-S 9:00 to 7:00 and Sunday 12-5. We would be happy to get this order started for you right away. I look forward to working with you and hearing all about your big day!
– Emilee