7 Things You Should Do 7 Days Before Your Wedding Day
The final countdown is officially on!
In 7 days, you will be walking down the aisle, getting ready to tie the knot with the love of your life. There are so many last minute details that must be taken care of before your big day. Here are 7 of our best tips for making sure that your wedding day goes off without a hitch!
1. Determine the final, final guest count and finalize your seating arrangements. 
You've probably been working on this for weeks now, but it's really the time everything has to be final. It is important that we know the exact guest count to inform the caterer, florist, rentals company, and reception venue so those seating arrangements and catering accommodations can be finalized. If you are still waiting to hear from a few people, now is the time to reach out and ask them for their response! Having an accurate guest count will make things a lot easier for the whole day.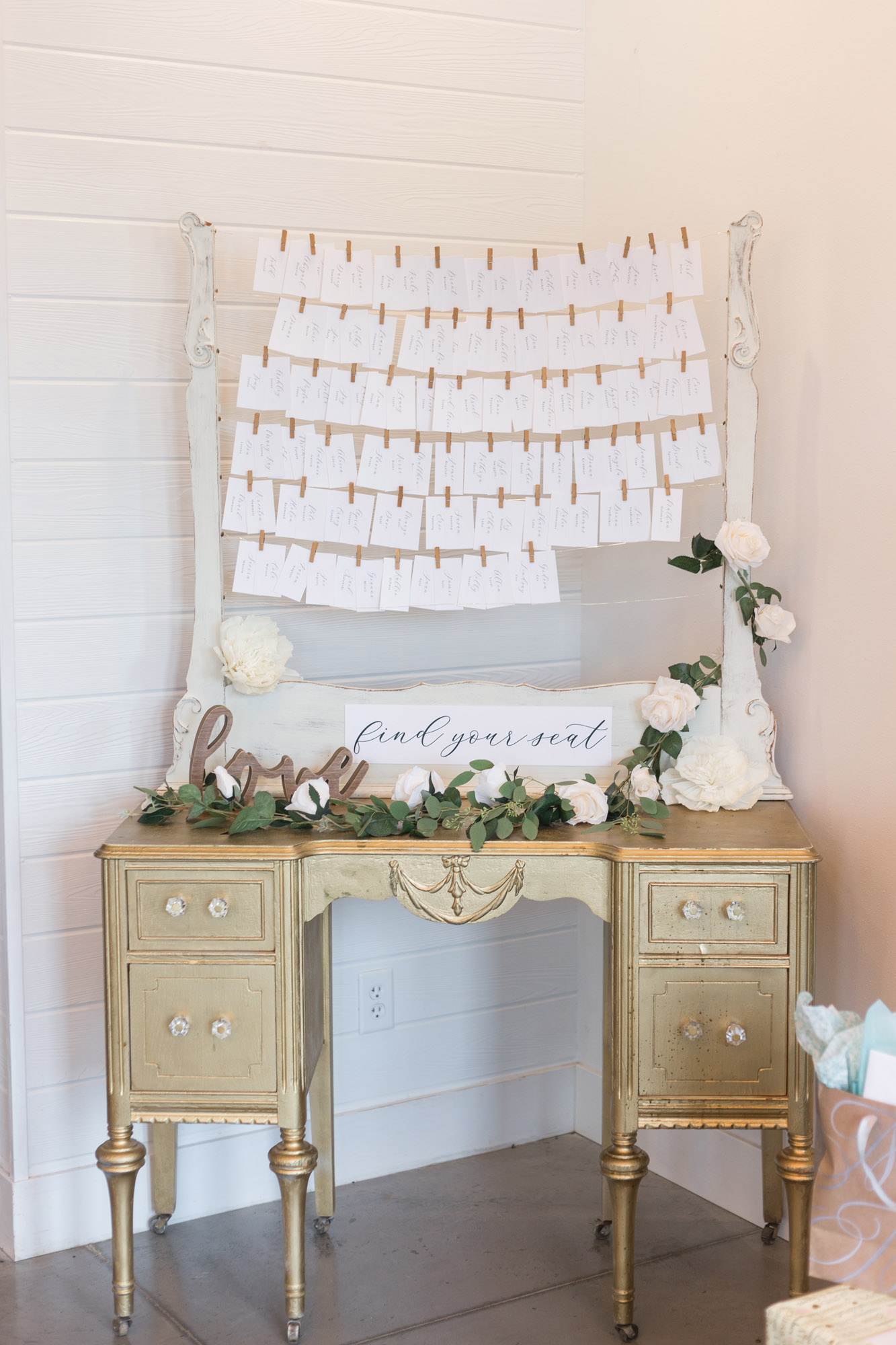 Photo: Jennifer Weinman Photography
2. Make sure your marriage license is ready. 
Your marriage license will be valid for 30 to 90 days after it's issued, varying by state. Make sure your license is valid and give it to someone that you trust who is responsible so that it can be safe and accounted for on the day of the wedding. Also, determine exactly when it will be signed. Are you signing it the day before at the rehearsal, so you don't have to worry about it on the wedding day? Will you sign it during the ceremony? If you have a plan, it makes your wedding day a lot smoother!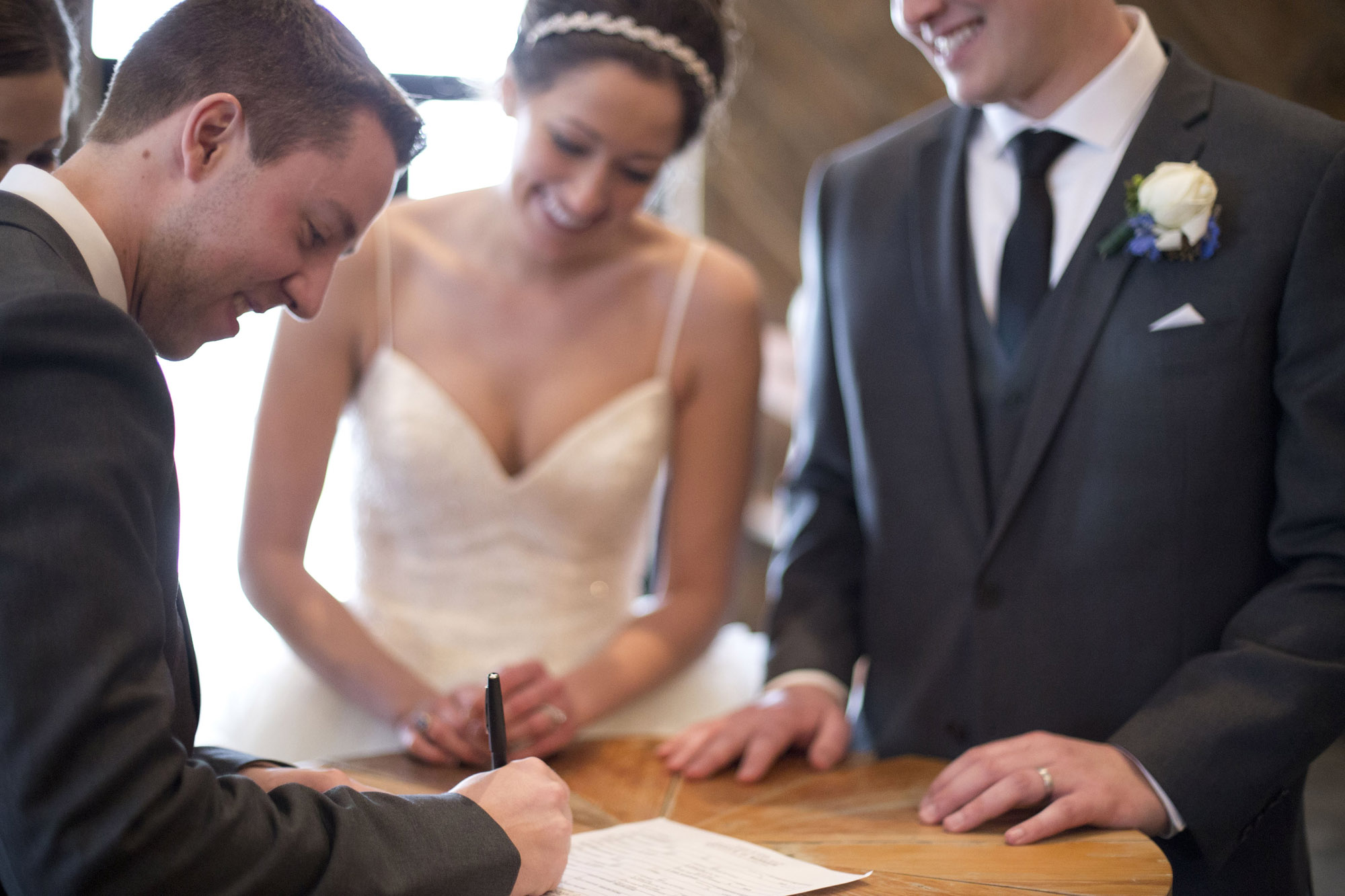 Photo: Danielson Photography
3. Check in with your bridesmaids & groomsmen. 
Make sure they've all got their dresses, tuxes, and accessories accounted for and that the girls have their beauty plans set. Confirm with them that they are all aware of the timeline of events so that you don't have to worry about anyone falling behind due to simply not knowing. Double check that they all know where they should be and when especially at the beginning of the day.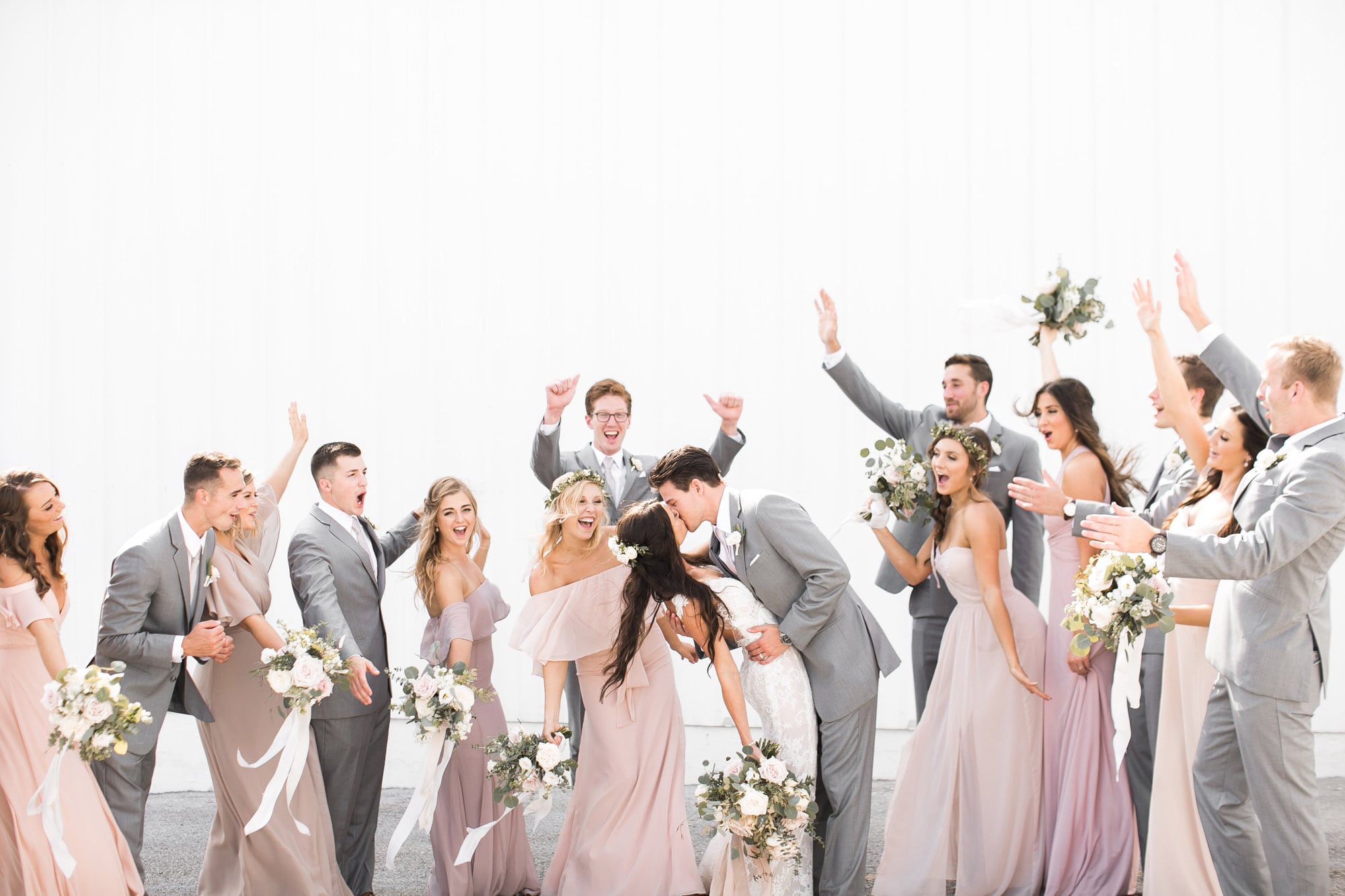 Photo: Ivory+Bliss
4. Prepare envelopes containing the tips for your vendors. 
Tip envelopes are a sure way to save yourself from running around in a frenzy on your wedding day trying to figure out how to take care of your vendors. Prepare and label the envelopes ahead of time so that tipping your vendors is quick and painless. We can pass them out on the wedding day, so you don't have to! Your vendors will appreciate your acknowledgment of their services and you will feel better knowing it's one less thing to take care of in the moment.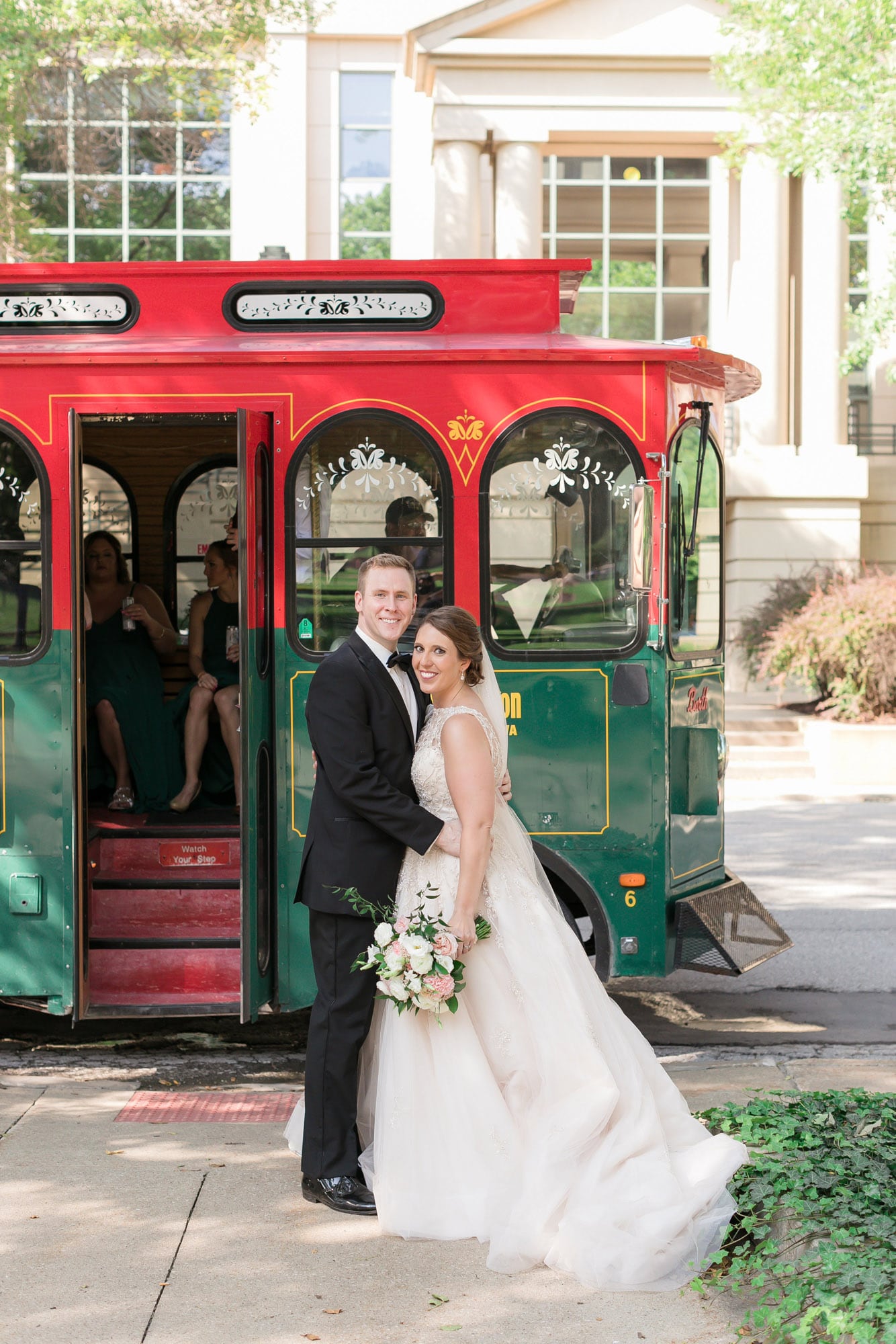 Photo: Emily Crall Photography
5. Send your shot list to your photographer. 
Let your photographer know which shots are most important to you so that they can perfectly capture your wedding day. These details should be discussed a couple different times to make sure you and your photographer are on the same page. Pass this information along to your wedding planner, parents, maid of honor or best man so that they can be another point of contact for the photographer to ensure you will be happy with the photos.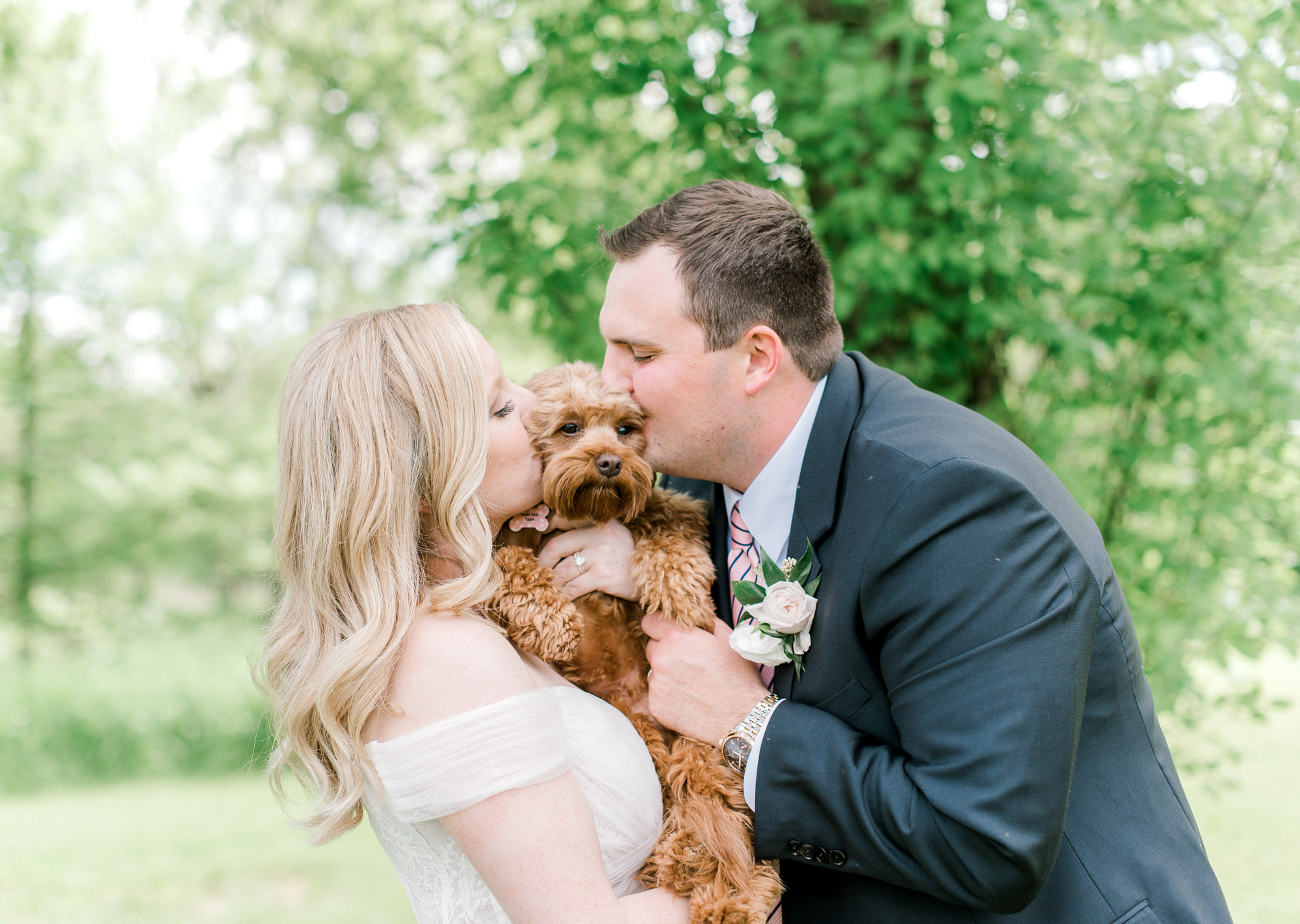 Photo: Macy Marie Photography
6. Practice your vows. 
Say it loud and proud! Practice your vows out loud in front of a mirror or even a trusted friend. Practice until you feel ready to say it in front of a room full of your friends and family, and feel confident in every word. Even if you feel confident that you won't slip on your words, it's still a big day and you may be more nervous than you expect once the day arrives! Your new wife or husband is going to love what you are saying no matter what, but you'll feel even better if you can get your words out with ease. Even through some possible tears!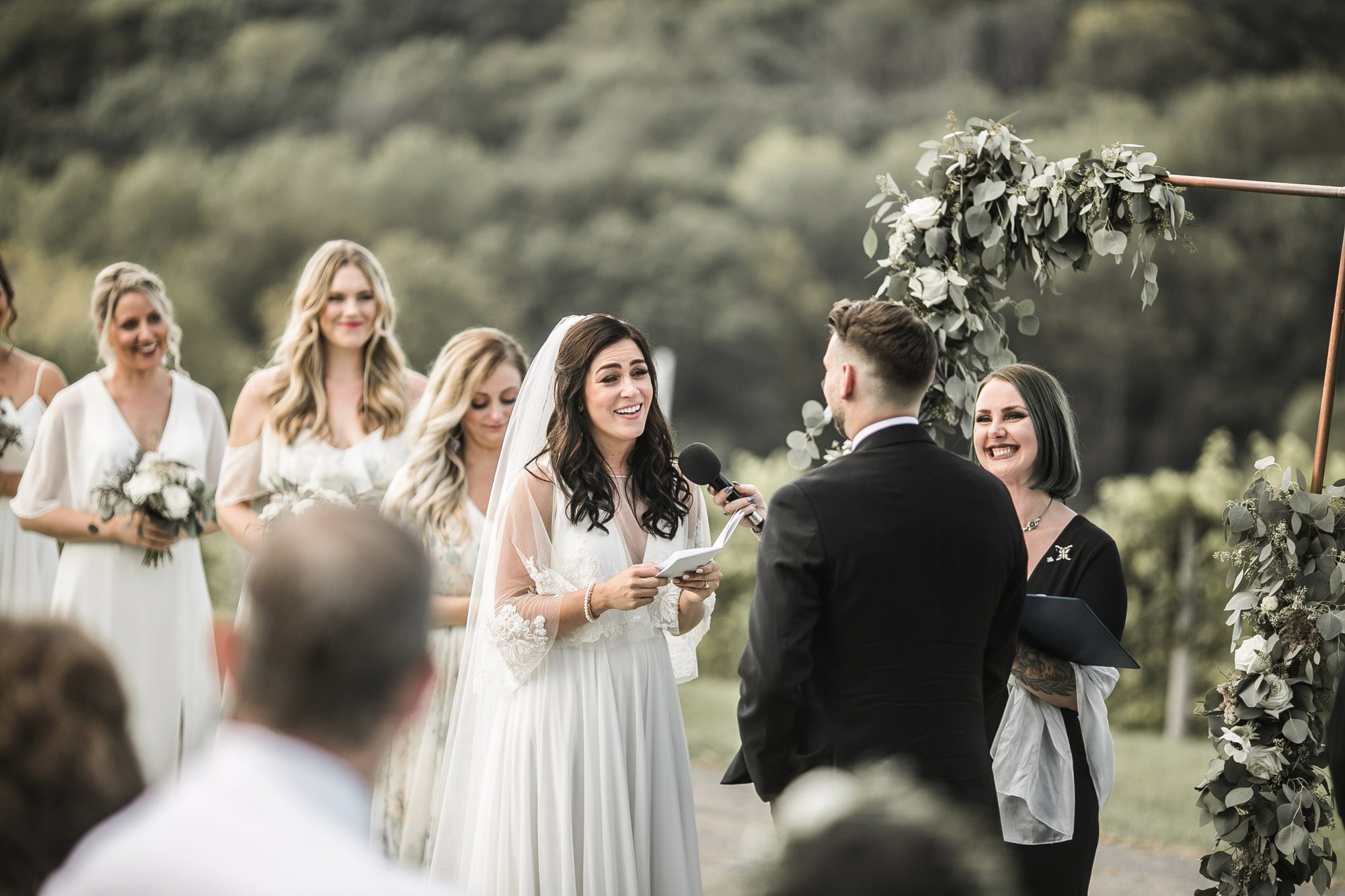 Photo: Ivory+Bliss
7. Write a love letter to your spouse. 
Let them know you love and appreciate them. This small task can be so meaningful for both you and your spouse to read on the morning of your wedding day, and it will likely be something you both cherish forever.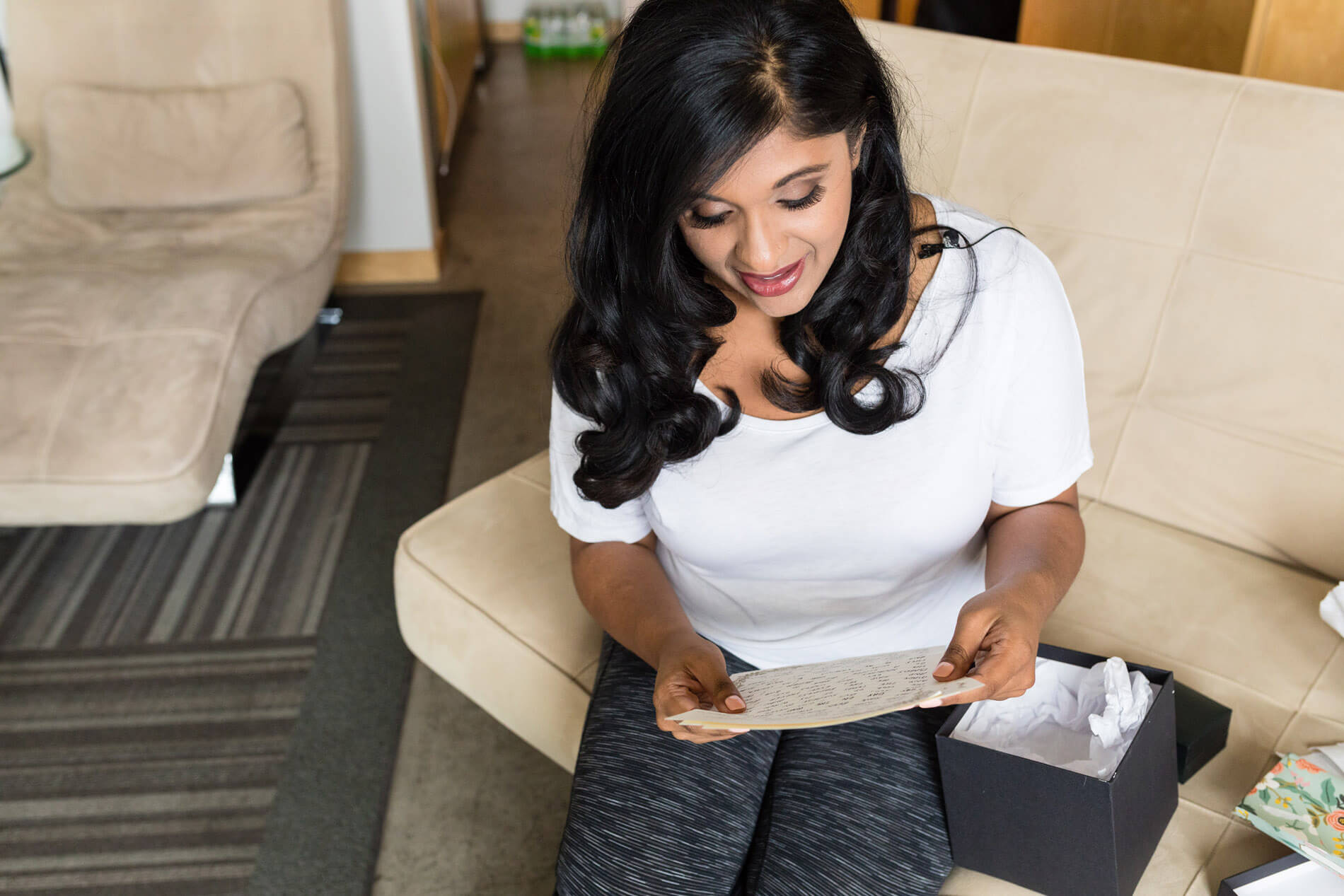 Photo: CTW Photography