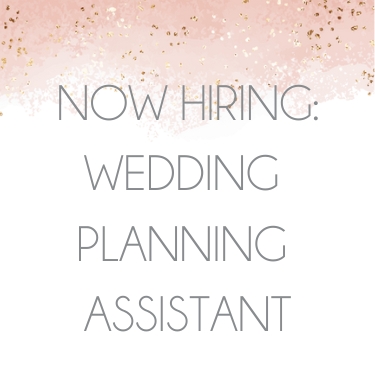 Hiring
Wedding Planning Assistant
Now Hiring for a Wedding Planning Assistant
We are excited to welcome a new part-time assistant to our team.
This role is perfect for a person who is a bright, ambitious, experienced, and savvy business professional with a passion for details & organization. This is an incredible opportunity to be an integral part of the exciting wedding industry, supporting our lead planners & helping to produce memorable events throughout Iowa, the Midwest, and internationally.
For more details, click here.